Phone from 'The Matrix' resurrected in the modernized Nokia 8110 Reloaded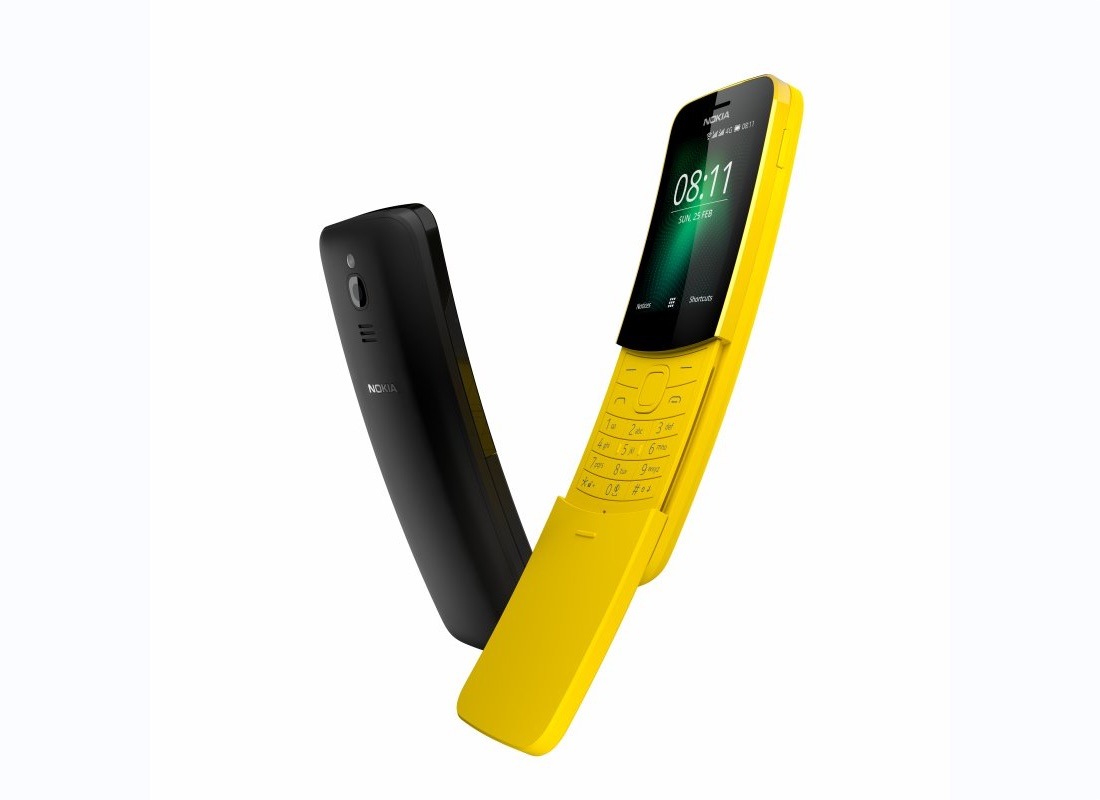 Continuing a pattern of reviving older designs in an attempt to stay relevant in the mobile phone industry, Nokia has resurrected one of its more famous designs, bringing back the Nokia 8110 as a feature phone with a bigger screen and a sleeker appearance, while still retaining its well-known physical slide-out design.
Best known as the mobile phone acquired by Neo in "The Matrix," the reloaded Nokia 8110 produced by licensee HMD Global modernizes the device, with the most apparent alteration being the inclusion of a larger 2.4-inch 320 by 240-pixel color display. Like the original, the keypad is hidden behind a slide-down panel, which can also be used to unlock and answer the device.
Externally, the only other major change to the design is the addition of a rear 2-megapixel camera with an LED flash, an option not available on the original version. Also on the outside is a headphone jack and a microUSB 2.0 connector, as well as access to remove the 1,500mAh battery.
A dual-core 1.1GHz Qualcomm 205 processor with 512MB of RAM powers the device, running the "Smart Feature OS" powered by KaiOS. Its 4GB of internal storage can be used to store photos, videos, and music, with it able to play back AAC, AMR, MP3, MIDI, and Vorbis file formats, and FM radio broadcasts.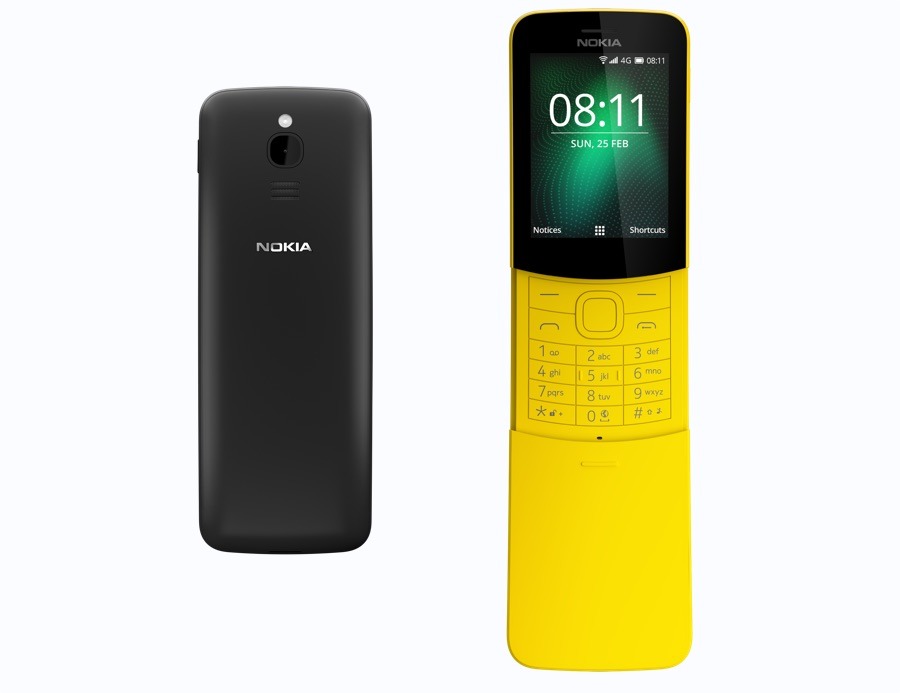 One major upgrade is the device's connectivity, with it able to handle 4G LTE connections as well as 3G, can be added to a Wi-Fi network, can connect to accessories over Bluetooth 4.1, and GPS.
One of the more useful elements of the new Nokia 8110 is its relatively long battery life, as while it can last for over 6 hours playing back video and between 7 hours and 9.3 hours of talk time depending on the connection, it offers up to 48 hours of music playback, and can last on standby for up to 25 days.
Offered in a choice of black or yellow color options, the updated Nokia 8110 will be available in May, priced at 79 euro ($97).