Dialog Semiconductor chief believes Apple will stay a power management chip customer until 2020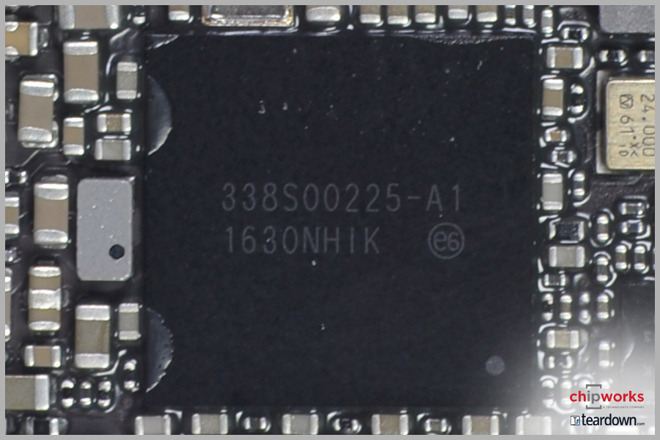 Apple will continue to be a major customer of Dialog Semiconductor, the chip manufacturer's chief executive has claimed in an interview, insisting Dialog will continue supplying components for use in a number of Apple products until 2020, despite rumors that the iPhone producer may change how it sources some of its power management hardware.
"Apple at the start of the year commissioned us with the design of chips for many devices in 2019 and 2020," Dialog Chief Executive Jalal Bagherli told German newspaper Euro am Sonntag, according to Reuters. Bagherli declined to provide details about the commission, including whether it covers power management integrated circuits (PMICs) and related components.
Bagherli's comments follow a turbulent period for Dialog Semiconductor, as it fends off rumors that Apple may be examining the possibility of designing its own PMICs, which analysts suggest could start as soon as this year. Dialog itself advised Apple had the resources and capability to do so during a December conference call, but added that it was already collaborating with Apple on "2019-type products" with a view to signing commercial contracts sometime this month.
"Negotiations over that chip are still ongoing," Bagherli admits, indicating the contracts remain unsigned, but the firm expects "to deliver a chip design for testing in the customer's system in the second half of the year."
Apple has a history of bringing the design of some important components internally, in order to reduce the dependence on third-party designs while also optimizing the hardware's performance, so a move to internalize its PMIC designs is entirely plausible. Other hardware Apple has brought in-house for design includes its A-series processors, the W-series wireless chips, and upcoming graphics processors.
Over the last year alone, Dialog's stock value has more than halved over the rumors and the potential for Apple to make PMIC changes in the near future. Analysts believe PMICs supplied to Apple, for use in iPhones and other devices, contribute more than half of Dialog's total revenue.
The reduced stock value also potentially opens up Dialog to a hostile takeover, but Bagherli dismisses the need to defend against such a possibility. "A defense, including an anchor shareholder or poison pills to scare off bidders, are not in the interest of a stock-listed company," claims Bagherli.