Apple stock price sets new post-split record closing at $179.98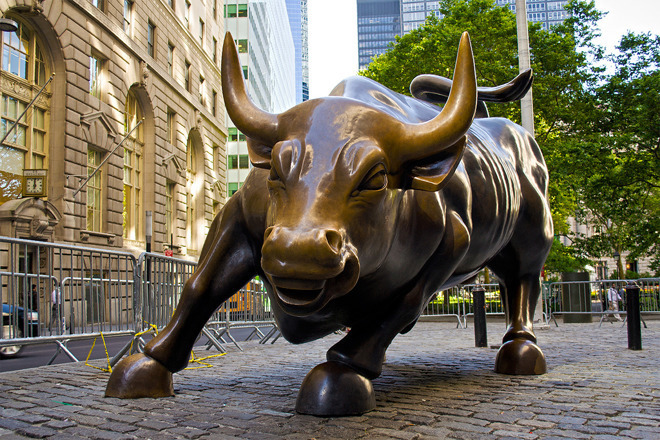 Apple's share price has closed at a new all-time high, ending the trading day at $179.98, exceeding the previous record closing price of $179.26 but narrowly missing the elusive $180 milestone.
Apple started the day on NASDAQ at $177.96, quickly climbing to $179 by 11:11am, then hovered between $179.20 and $179.50 for most of the day. From 2pm, the price edged closer to $180, briefly hitting the figure before falling backwards, then rising back up to its finishing price.
The highest AAPL traded for the day was $179.98, achieved in the hour before markets closed.
The setting of a new record follows less than two weeks after stock activity suggested it would break $180 at market close, but ultimately failed. The price briefly rose over $180 in February during the day, but ending February 26 at $178.97, before dipping to $175 three days later.
The previous time Apple got close to the $180 figure was in January this year, when the stock closed at just over $179 on January 17, before dipping below $179 again two days later. Since then, Apple's stock price briefly dipped down to $155.15 on February 8, but had been steadily climbing back up for the rest of the month.
The major gains at the end of February could be partly attributed to legendary investor Warren Buffet's appearance on CNBC's "Squawk Box", where he explained why Berkshire Hathaway increased its investment in Apple earlier in February. The transaction raised the investment firm's stake by 23.3 percent to 165.3 million shares.
During the appearance, Buffet called the iPhone "a very sticky product," noting Apple's strong ecosystem had the ability to lock in customers "at least psychologically and mentally" to its products and services. Buffet also revealed the firm had bought more Apple stock than it has for any other company over the last year.
The stock peak also arrives after Apple revealed it had achieved record revenue of $88.3 billion and earnings per share of $3.89 in its latest quarterly results. While iPhone sales were down year-on-year by 1.2 percent, iPhone-derived revenues were far higher than Wall Street predicted, due to the increase of the average selling price in the quarter to $796.42.
Wall Street is also likely to be pleased with Apple's plans to shrink its cash balance from $285 billion down to nothing, as confirmed by Apple Chief Financial Officer Luca Maestri during the results conference call. While not going into specifics, Maestri hinted at potential increases to dividends and stock buybacks, but is expected to provide more detailed plans for the cash hoard in the coming months.