Steve Jobs job application sells for over $174,000 at auction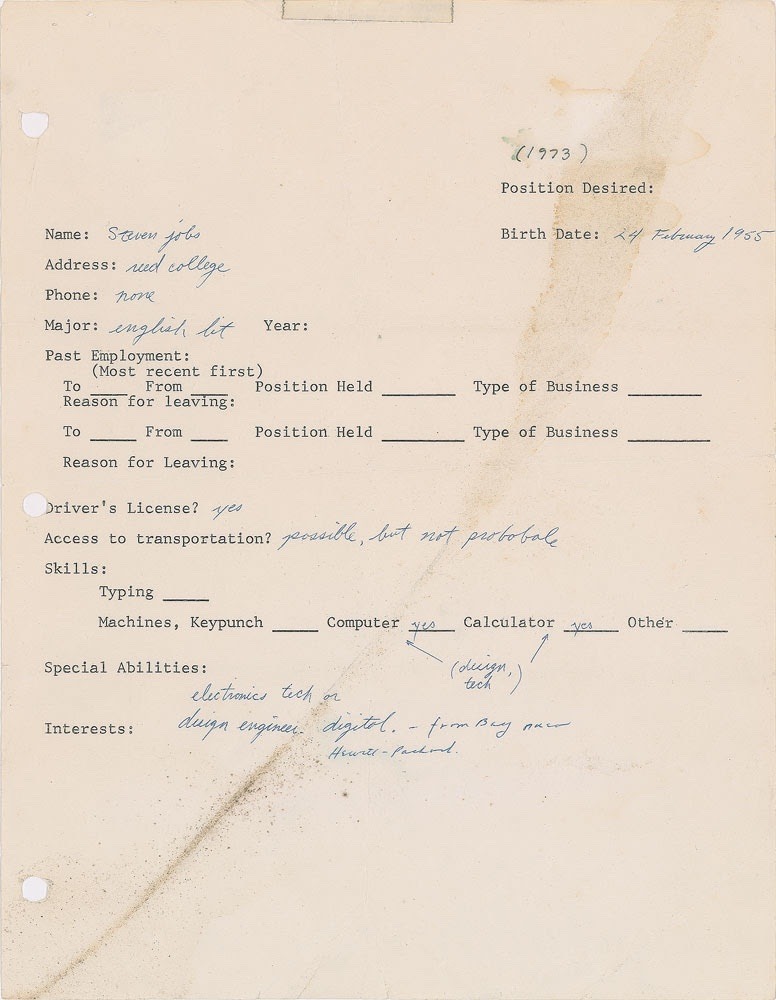 Three items signed by Apple co-founder Steve Jobs have been sold at auction, the most lucrative being a teenage job application which went for roughly $174,757, including the buyer's premium.
The winner of the document was an "internet entrepreneur from London" who wants to stay anonymous, RR Auction said on Friday. Jobs filled out the application in 1973 at the age of 18, in some cases using extremely vague answers, such as "Reed College" for his address, and "electronics tech or design engineer. digital.— from Bay near Hewitt-Packard" to describe his special abilities.
Jobs soon ended up working at Atari alongside Steve Wozniak. Apple would be founded a few years later, in 1976.
A "Mac OS X Administration Basics" manual sold at the auction for about $41,807, while a 2008 WWDC article from the Palo Alto Daily Post raked in $26,950. All three items went for well above their estimated values, which were $50,000, $25,000, and $15,000, respectively.
Jobs only rarely gave out his autograph, and even when he did, reluctantly. He died in October 2011.