Apple supplier Foxconn buys Belkin, Linksys, Wemo for $866M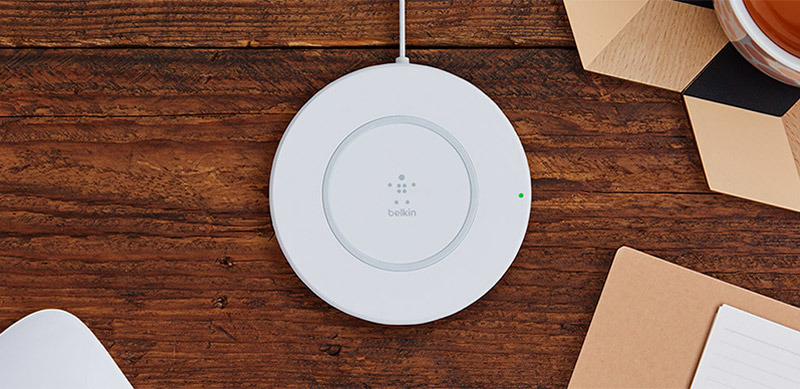 A subsidiary of longtime Apple supply partner Foxconn on Monday announced the acquisition of popular accessory maker Belkin, which also owns Linksys, Phyn and Wemo brands, for approximately $866 million.
Foxconn Interconnect Technology Limited and Belkin revealed the move in a joint statement published to Belkin's website, saying the acquisition will be accomplished in an all-cash deal.
"FIT is excited to acquire Belkin and its capabilities in the premium consumer products space," said Sidney Lu, CEO of FIT. "Integrating Belkin's best-in-class capabilities and solutions into FIT, we expect to enrich our portfolio of premium consumer products and accelerate our penetration into the smart home."
Belkin was founded in California some 35 years ago, subsequently making a name for itself as a quality peripheral manufacturer during the personal computing boom. Starting with an assortment of add-on devices like surge protectors, USB hubs and, of course, cables, Belkin went on to capitalize on Apple's renaissance with iPod products in the early 2000s.
Currently, the company produces a range of goods serving owners of computers, smartphones, tablets, smartwatches and other electronics. Belkin addresses the burgeoning connected home segment with a separate brand called Wemo.
In 2013, Belkin entered the networking hardware business with the purchase of Linksys, bringing the former Cisco entity and manufacturer of routers, switches and other equipment into the fold.
Most recently, Belkin and plumbing supplier Uponor in 2016 partnered to establish new company called Phyn. The firm's first product, an iPhone-connected water monitoring device dubbed Phyn Plus, debuted at CES earlier this year.
Under terms of the agreement with Foxconn, Belkin will continue to operate as a subsidiary of FIT with CEO and founder Chet Pipkin at the helm. Pipkin is expected to join FIT's management team as part of the arrangement.
According to the Financial Times, the merger must be approved by the U.S. Treasury Department's Committee on Foreign Investment, which recently took exception to chipmaker Broadcom's hostile pursuit of rival Qualcomm.
President Donald Trump quashed the Broadcom takeover citing national security risks, perhaps putting Foxconn's purchase of Belkin, which includes networking technology, on shaky ground. Foxconn is, however, a major investor in the U.S., having announced plans to complete a $10 billion LCD factory in Wisconsin by 2020.