'Field Trip' schedule emphasizes education focus of Apple event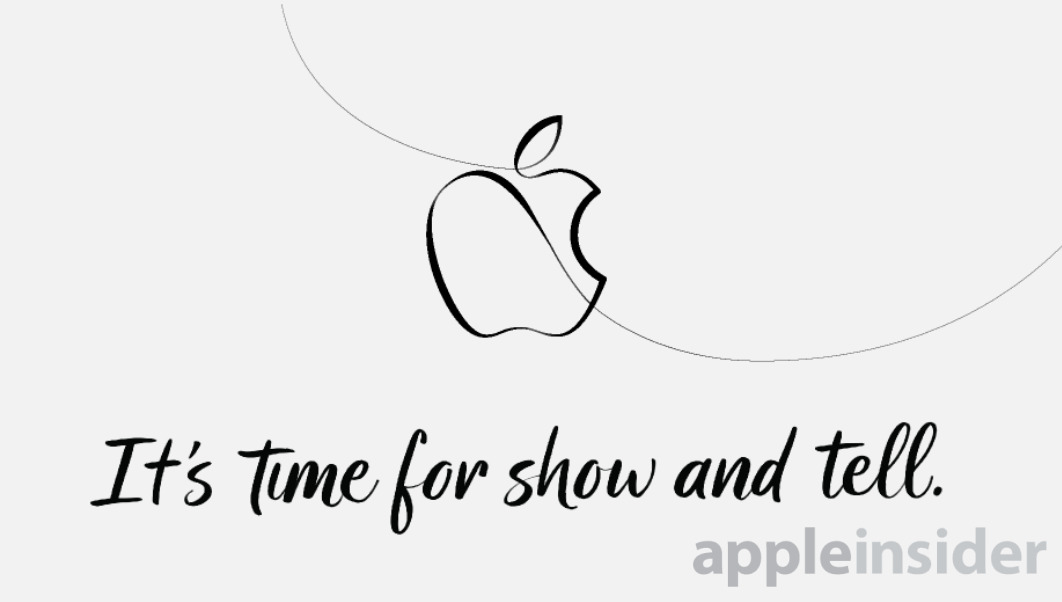 Apple has started to issue itineraries to attendees of its 'Field Trip' event later today, with the schedule further emphasizing the presentation and following sessions will be heavily focused on education-related topics, including teaching students how to code.
Sent out to attendees, including AppleInsider, the "It's time for show and tell" email from Apple provides a personalized "class schedule," which will take them to different areas of Chicago's Lane Tech College Prep High School. After an initial 9am local time orientation and the "General Assembly" at 10am central (11am eastern), attendees will then be split into groups and taken to one of two different sessions, switching to the other an hour later.
The General Assembly, held in the school's auditorium, is most likely going to consist of Apple's main presentation. Apple CEO Tim Cook is expected to take to the stage to reveal the company's latest educational initiatives, and possibly new Apple devices.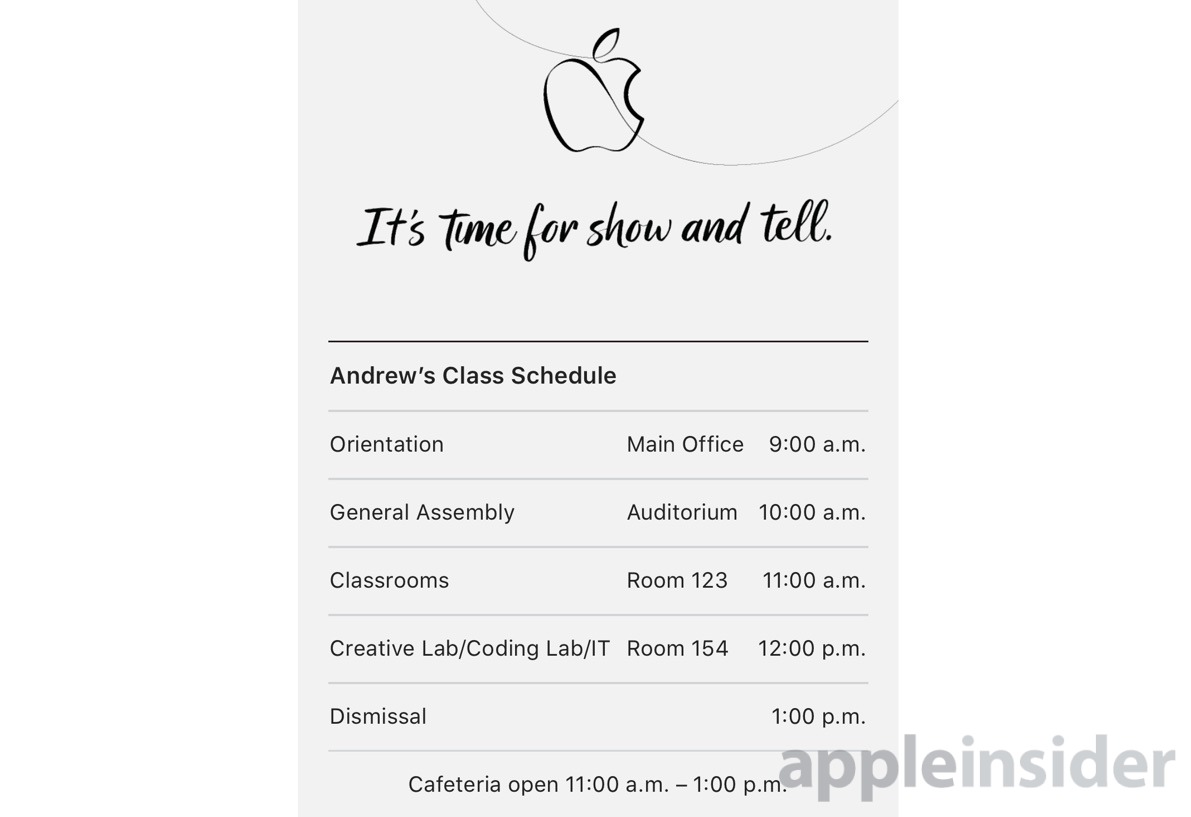 One session is identified as Classrooms, which probably alludes to Apple's Classroom app, a tool used to teach groups of students with multiple iPads, with the teacher able to remotely launch apps and monitor a student's work. An updated version of the Classroom app is currently in beta testing, making a release of the educational tool during the event quite probable.
The other period is labeled as "Creative Lab/Coding Lab/IT," suggesting it will cover multiple smaller subjects across the hour. The inclusion of Coding Lab may be linked to a previously-announced partnership between Apple, Chicago Public Schools, and the City Colleges of Chicago to introduce a Swift-based programming curriculum to the city this spring.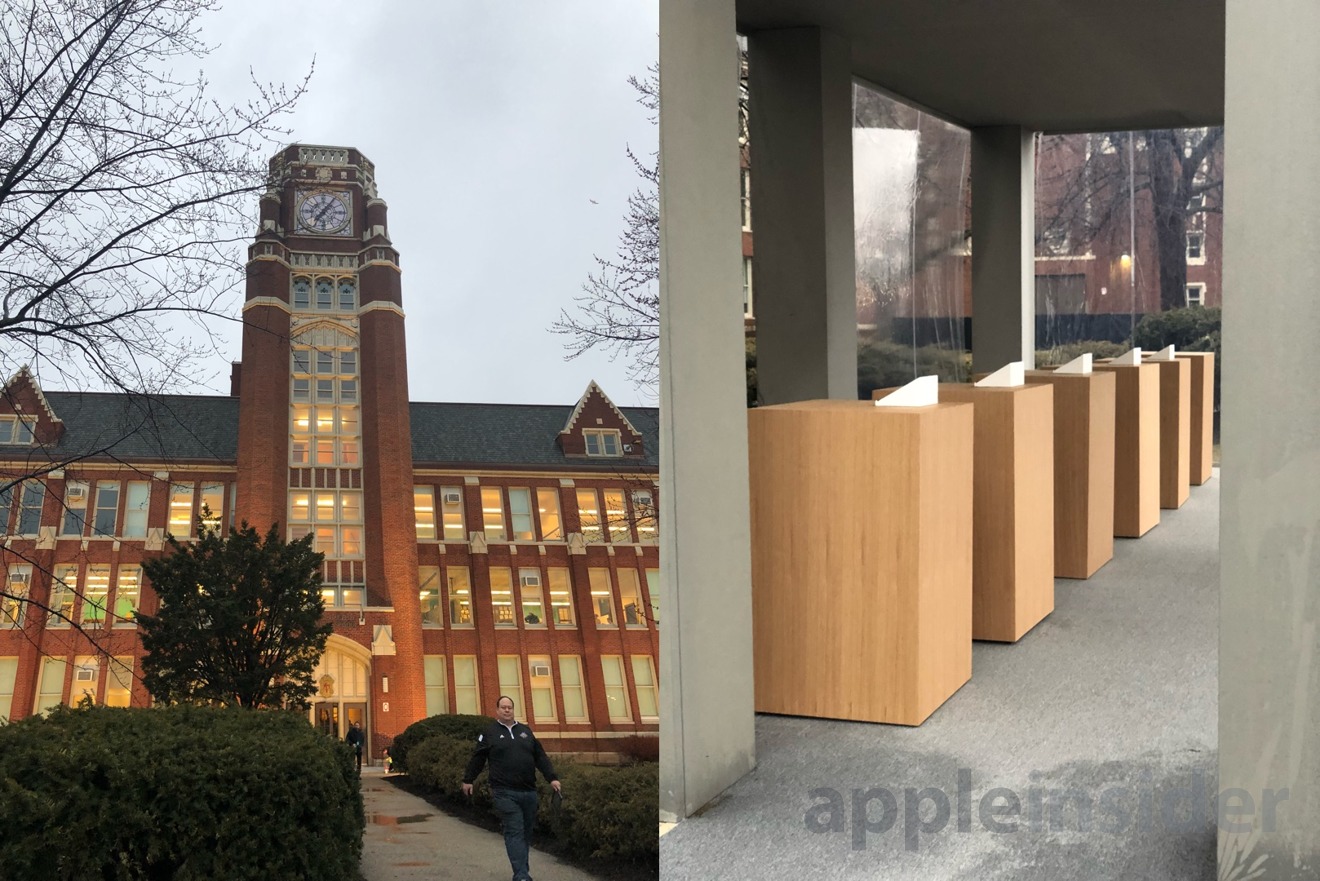 Speculation ahead of the event, including the online Apple Store downtime, suggests the Field Trip event will include some form of hardware announcement, with the hand-drawn logo usage strongly pointing to an Apple Pencil-related unveiling. Rumors point to a magnetic system of attaching the Apple Pencil to an iPad for storage, with other changes to the stylus also possible.
Based on regulatory filings in February, Apple has at least two new iPads on the way, with one potentially making an appearance at the event. Theories about the possible tablet launch includes Apple Pencil support, a lower cost, upgraded specifications, and other changes that could make it easier to bring iPads into classrooms.
Though unlikely to appear at the education-focused event, a refresh of the MacBook range has also been rumored, including a Retina display for the MacBook Air and a new 13.3-inch Macbook.
Apple will not be streaming the Field Trip event live, but will apparently make a recording of the presentation available after it ends.
AppleInsider will be reporting from the event with a live blog, set to commence just before 11am eastern.