The day Apple Watch solved a murder: An Apple crime roundup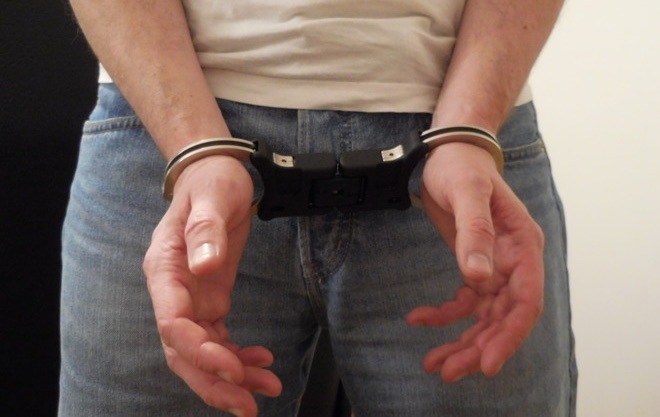 An Australian murder was solved using Apple Watch data, a scuffle broke out in an Apple Store over headphones, and an unfounded accusation of iPhone theft made against an Apple Store employee during a flight feature in this roundup of Apple-related crime reports.
Like so many aspects of life today, Apple seems to come up over and over again in stories about law enforcement and crime. Products like iPhone and iPads are frequently stolen and used in the commission of crimes, while the company itself continually comes up in debates about privacy and the conduct of government and law enforcement agencies.
So, AppleInsider presents a new occasional feature: A roundup of recent crime-related stories involving Apple products.
Apple Watch data solved an Australian murder
Data from an Apple Watch may have helped investigators in Australia solve a murder from 2016. According to Australia's ABC News, investigators

">collected data from the Apple Watch belonging to the victim

, 57-year-old Myrna Nilsson, and the data showed that Nilsson's niece, Caroline Nilsson, had in fact staged a home invasion, and committed the murder herself. The Apple Watch's activity and heart rate measurements helped ascertain the timing of the murder. leading to the younger Nilsson's arrest.
iPhone theft may be a felony for life in Virginia
Virginia recently changed the threshold for felony theft, but the new amount still places the theft of most iPhones in such a range that conviction for stealing on iPhone would make the thief a lifetime felon. According to Marketplace.org, Virginia lawmakers recently reached a deal to raise its the state's threshold to $500, when it was previously $200, tied with New Jersey for lowest in the country. Most states, however, have a threshold of over $1,000.
Airplane passenger, wrongly accused of iPhone theft, was an Apple Store employee
A 27-year-old man who was falsely accused of stealing another passenger's iPhone on a British Airways flight says he was accused because he was the only black man on the flight. The Daily Mail reported that Jonathan Vardon, who also happens to be an Apple Store employee, was searched after the plane landed in Barcelona, but it turned out the owner had left his phone in the plane's bathroom.
Apple Store scuffle in Texas
A dispute at an Apple Store at a mall in Friendwood, Tex., this week, appears to have been connected to a customer who was falsely believed to have stolen a pair of headphones. Local TV station KTRK reported that the man, who had placed the headphones down on his young son's stroller, was tackled by an unidentified man, as seen on security video. No arrests were made in the melee.
iPad taken from AT&T employee's bare hands
A man is wanted in New Orleans for walking into an AT&T store and taking an iPad straight from the hands of a store employee. According to WWL TV,

">the theft took place March 27

, with the crime caught on in-store video.
Apple phone scam reported in Wisconsin
Three arrested for taking an iPad from New Jersey Auntie Anne's
City employee's alleged fraud included iPhones, Apple Watches
A logistics officer in the utility department in Round Rock, Tex., was arrested for stealing more than $15,000 from the municipal coffers, which included unauthorized charges on his city credit cards for two iPhones, two Apple Watches, power tools and "a 50-gram gold bar." According to the Austin American-Statesman, Carlos Hernandez Jr., has been charged with theft. Apple products are not an approved expense on city credit cards, the report said.