Apple's iPhone X delivered a KO punch to cheap Androids: Q1 smartphone demand slumped globally but ASP grew by 21%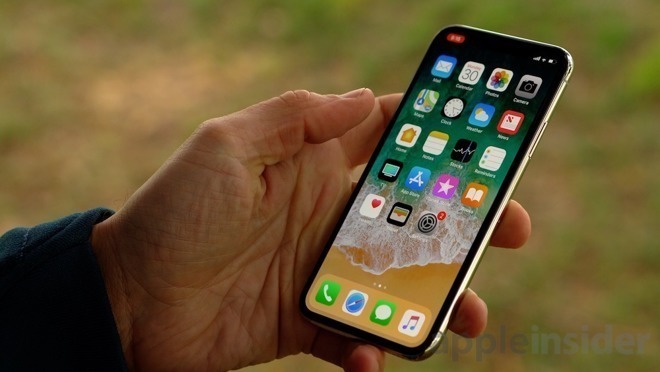 New data from GfK shows that global demand for smartphones declined by 2 percent year over year in the March quarter while Average Selling Prices grew by 21 percent, totally contradicting the media narrative that customers were looking to save money and would shy away from Apple's premium-priced iPhone 8 and iPhone X.
German research group GfK estimated quarterly global sales of 347 million smartphones in the March quarter, noting that this was "a very different picture to the final quarter of 2017, when smartphone demand records were broken."
Customers are "tending to choose higher priced models"
Slowing demand for smartphones has been projected as a major problem for Apple, which makes (by far) most of the money in the phone industry. However, GfK also noted that while unit sales across the industry were down from last year, "consumers are tending to choose higher-priced models as they embrace the latest innovations offered by smartphone brands."
Noting that dwindling demand in new unit growth was being more than made up for by a shift to premium models, GfK stated that smartphone ASP "grew by an astonishing 21 percent year-on-year to USD 374. This led to 18 percent revenue growth globally, which is exceptional for a maturing industry."
Significant growth in phone ASP has only been associated with Apple. Other phone makers, using Android or any other minority mobile platform, have been locked in a race to the bottom, with ASPs for Android phones incrementally falling over the last decade from a high of around $450 to current ASPs around $200.
In August, Strategy Analytics reported that sales of Samsung's Galaxy S8 had pushed its overall ASP from $227... to $235, the highest its phone ASP has been since Peak Galaxy was reached back in 2013 with the Galaxy S4, (which carried Samsung's ASP to $289).Samsung's ASPs don't even appear to be in the same universe as Apple's iPhone
Samsung's ASPs don't even appear to be in the same universe as Apple's iPhone, which has remained very close to $650 across ten generations of iPhones.
Last fall's release of iPhone 8 and iPhone X propelled Apple's ASP to within $5 of $800, a jaw-dropping shift in average selling prices that indicates that everyone who predicted doom for Apple and its new premium models was dead wrong.
It's obvious that the shift in global smartphone ASPs to $374 was not driven up by Samsung's phones selling at an ASP of around $235. And while other phone makers have aspired to release expensive phones (including Google's record-high pricing for its Pixel 2 models), these models do not sell in high volumes; Pixel 2 was a major flop. The growth in ASP came from millions of sales of expensive iPhones.
Conversely, the incessant reports of iPhone X supposedly experiencing "weak demand" due to its price— as Tripp Mickle has claimed in his articles for the Wall Street Journal— were totally wrong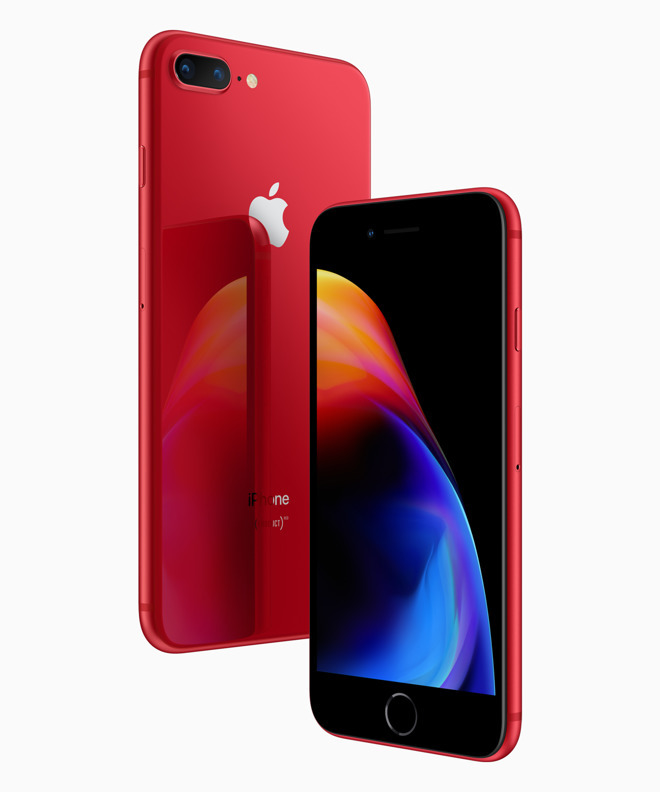 Regional differences in demand
GfK detailed that smartphone demand in Western Europe declined by 2 percent while ASPs rose by 26 percent (five points higher than global ASP growth), sending revenues up by 23 percent. Demand for new phones in specific countries varied dramatically, with Great Britain dropping the most (11 percent), followed by Spain (7 percent) and France (4 percent). GfK stated that it expects ASPs to continue to grow as unit demand continues to stagnate.
In Central and Eastern Europe, demand for phones actually grew by 5 percent this year. Growth in ASP was even higher, however, with 29 percent growth.
In North America, a smartphone market roughly the same size as Eastern and Western Europe combined, demand declined by 5 percent, more than twice the global figure. Going forward, GfK predicts a slower pace of decline for the rest of the year, closer to a 2 percent contraction. In Latin America, smartphone sales grew by 3 percent but revenue was again up even more: 5 percent.
Sales in China during the closely watched Lunar New Year fell by six percent, or three times the global contraction rate. However, revenue still grew by 14 percent due to a shift toward higher priced models. Given that Chinese domestic brands are not raising their prices, it's clear that growth was driven largely by iPhones.
In the previous quarter, sales of iPhones grew while commodity Androids collapsed. even if Apple were hit by flat or declining unit sales of iPhones in China, its ability to increase in ASP with innovative new technology will enable it to outlive rivals attempting to make up for slim margins with high volume sales.
Apple's iPhone sales in China are focused on affluent urban markets. Kantar recently reported that the top five selling smartphones in urban China were all iPhones. Conversely, over the winter quarter commodity sales of cheap Chinese Android brands (including BKK's formerly fast-growing Vivo and OnePlus; LeEco; Coolpad and scores of others) collectively tanked by 22 percent, dealing a hard punch of reality in the face of analyst who have been recommending Apple sell cheap iPhones for the last ten years.
This all happened before
While the global decrease in unit demand for smartphones is a recent phenomenon, Apple has parallel experience in generating growth and profits in declining markets.
Apple has consistently increased unit sales of Macs in an overall PC industry that plateaued and then began to contract substantially. And in tablets, Apple's iPad has found significant new growth while other Android makers jump out of the stagnant market, after years of making little or no money on slate-shaped Android devices.
Microsoft's Surface business, which straddles the PC and tablet markets, has failed to grow across its entire lifespan, and Google has shown no ability to build either Chrome netbooks, premium laptops or Android tablets that anyone wants to buy, let alone making any money at it.
As the maturing global smartphone market begins to look more like PCs and tablets, Apple is set to similarly turn in growth in premium hardware offerings and Services, including subscription processing, that its rivals haven't been able to match. Additionally, Apple has uniquely created and dominated lucrative new markets for accessory products such as Apple Watch and AirPods.