Apple paying BuzzFeed to release show first on Apple News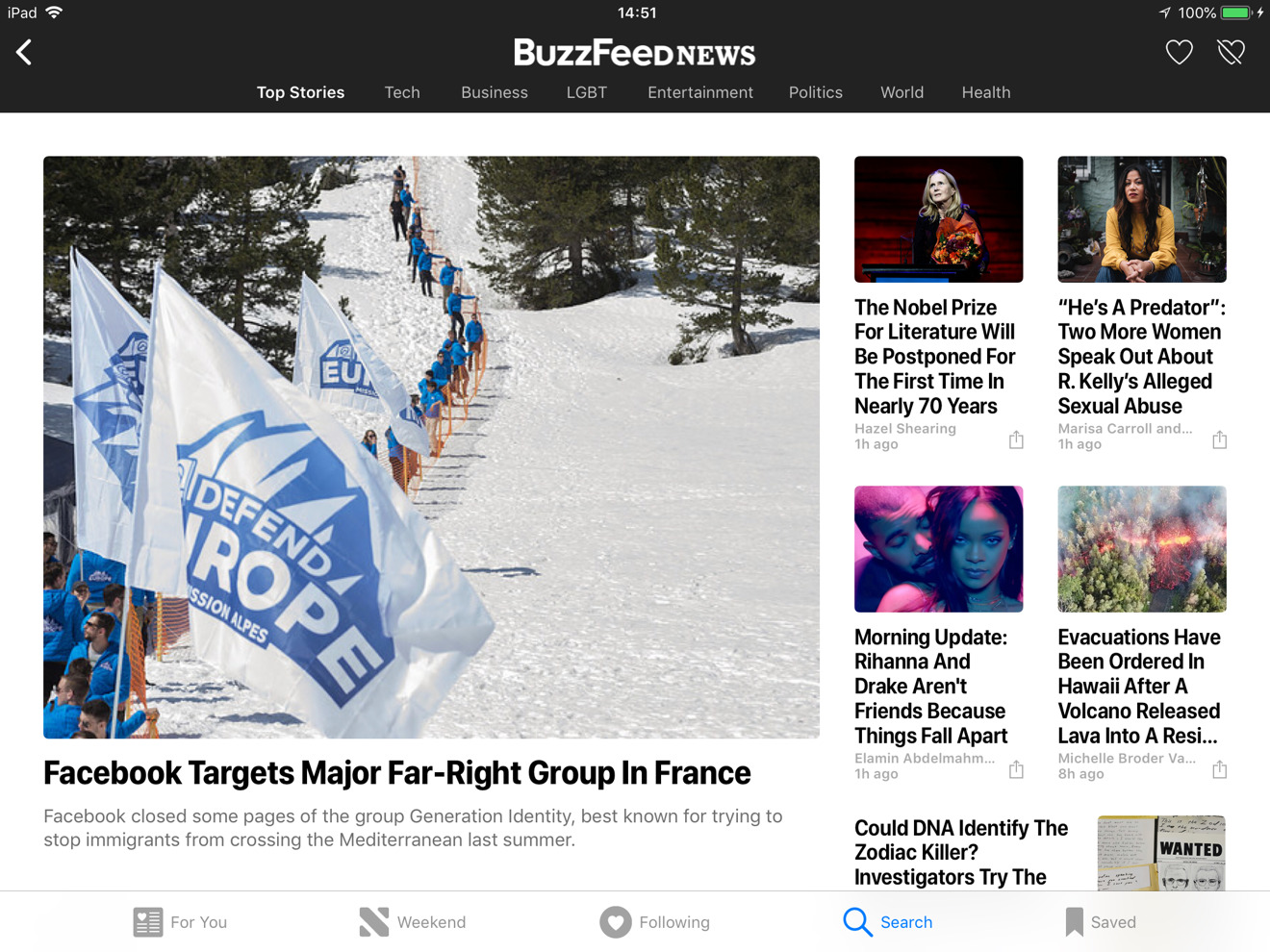 A show by BuzzFeed News initially launched on Apple News was part of an exclusivity agreement between the publisher and Apple, a report claims, with Apple sharing advertising revenue in an attempt to get more high profile video content for its news-based app.
The documentary series "Future History:1968" was first shown on Apple News before other outlets as part of a three-episode "first-window rights" deal, BuzzFeed head of audience development Roxanne Emadi told Digiday. As part of the deal, the three episodes were published to Apple News one week in advance of uploads for Facebook Watch, YouTube, Twitter, and BuzzFeed's own app.
In exchange for this advanced availability, Apple agreed to provide a share of revenue from pre-roll advertising, as well as highlighting the show in its featured video galleries across each weekend. BuzzFeed also sent a push notification out to Apple News users who followed BuzzFeed News about the episodes.
It appears the deal was a success for BuzzFeed, based on viewing figures. Emadi advises the first week of the show received "several hundreds of thousands" of views across all three episodes, while the same episodes have achieved more than 110 thousand views across YouTube, Facebook, and Twitter over a similar period.
The time-limited exclusive is an attempt by Apple to take on other social media-based outlets by offering video content that its competition cannot, at least for a brief period of time. This strategy requires high-quality content to be effective, which led to the deal with BuzzFeed.
"Building a great news business is a focus for us, of course," advised Emandi. "So we're focused on quality premium shows and series, and not throwaway social videos, which I think is really new for news."
News of the deal surfaces at a time when online publishers are apparently having problems reaching users of social media. One report from Tubular Labs claims BuzzFeed News' viewership on Facebook tumbled dramatically since the start of the year, shifting from 45.4 million views in January down to 11.3 million in March.
The agreement between Apple News and BuzzFeed could help encourage other content producers wary of potentially low revenues to create videos for the platform.
While the push for video on Apple News is underway, it is not the only way Apple is attempting to encourage more users to view the service as providing quality content. On Monday, Apple promoted what is believed to be its first ever exclusive, publishing excepts from an upcoming memoir by U.S. Senator John McCain titled "The Restless Wave."