iPhone with triple-lens camera system could arrive with fall 2019 refresh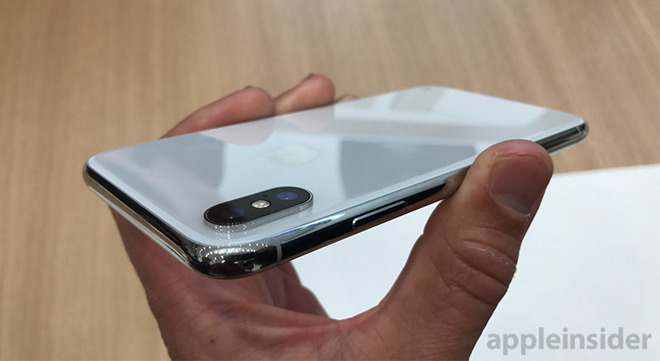 Rumors claiming Apple is going to incorporate a three-lens camera system in a future iPhone refresh are buoyed by one analyst's expectations for companies in the Apple supply chain, but with the added suggestion it may not arrive until next year.
In a report into the fortunes of two smartphone component suppliers, Yuanta Securities Investment Consulting Co. analyst Jeff Pu suggests Apple is likely to launch a new iPhone using a triple-lens rear camera in the future. The note, received by Taipei Times, also expects Android device producer Huawei to introduce a similar lens system in a lower-specification model of the Mate 20.
It is claimed Apple will launch the supposed iPhone in the "second half of next year."
Pu's note follows after the results of Largan, a Taiwanese camera lens producer for smartphones, reported higher than expected revenue in the last month. Supplier to Apple and other Android vendors, Largan reportedly saw revenue increase 10.34 percent on a month-to-month basis, a rise that is tempered by it still representing a 6.02 percent year-on-year decrease in sales.
The company's revenue could receive an extra boost from Apple in the coming months, as well as from other firms. Pu assumes other smartphone producers will see Apple and Huawei's use of triple-lens cameras and attempt to add it into their own products, which could "provide a much-needed improvement in Largan's capacity utilization rate."
The analyst's suggested triple-lens iPhone launch follows after similar rumors about the imaging capabilities of the fall 2018 iPhone. A report from early April alleged one of the three expected 2018 iPhones will include a 5x optical zoom instead of the existing 2x version.
The extra lens could potentially be used to enhance its existing capabilities rather than increasing the level of zoom, such as improving low-light image quality. There is also the possibility of it being used for range-finding or as part of a rear depth-mapping system, which could enhance ARKit applications and add new camera effects.
Early rumors from 2017 about the iPhone X offered predictions along the lines of a three-lens system, possibly for range-finding purposes. Some reports suggested the use of a front and back VCSEL, but the final device ended up only using one on the front, which is used to power Face ID.