iPhone X tops smartphone charts in slumping European smartphone market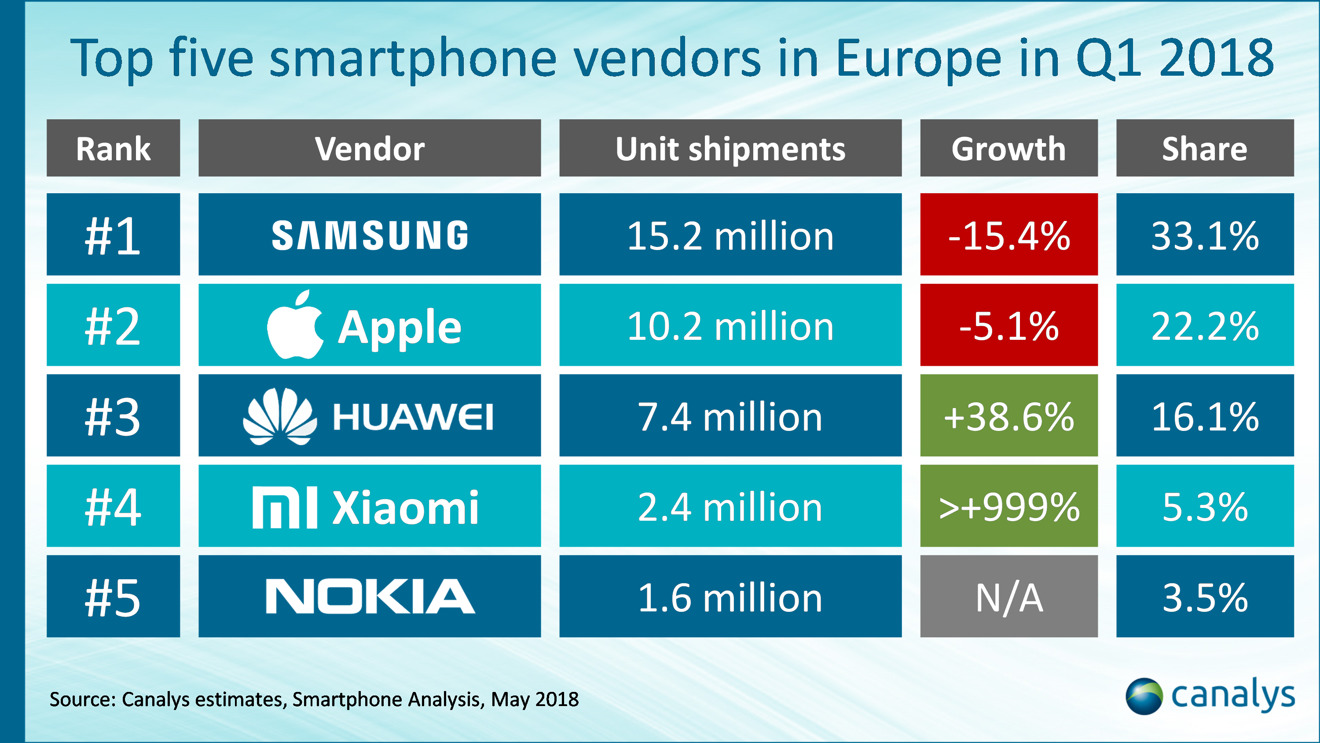 AppleInsider is supported by its audience and may earn commission as an Amazon Associate and affiliate partner on qualifying purchases. These affiliate partnerships do not influence our editorial content.
While smartphone shipments overall dropped 6.3 percent in Europe in first quarter, Apple shipped 10.2 million units to the region representing a 5.4 percent year-over-year decline.
Overall smartphone sales dropped 6.3 percent year over year in Europe in the first quarter, according to research firm Canalys, which described it as "the biggest ever drop in a single quarter." Apple was the #2 smartphone vendor in Europe for the quarter, with a 22 percent market share. While the iPhone X dropped 25 percent in shipments from the previous quarter, Canalys called it "the best-shipping smartphone in the region." And Canalys also said that 25 percent of iPhone shipments in the quarter are of models that are over two years old.
Samsung was tops in overall sales with 15.2 million and a 33.1 percent market share, although Samsung shipments plunged 15.4 percent. Huawei was third, followed by Xiaomi and Nokia. Canalys also said that in the last four years, the top three of the iPhone, all Samsung devices and Huawei's phones has gone from 61 percent of the market to 71.4 percent, as Sony, LG and other established brands have trailed off.
"A new era"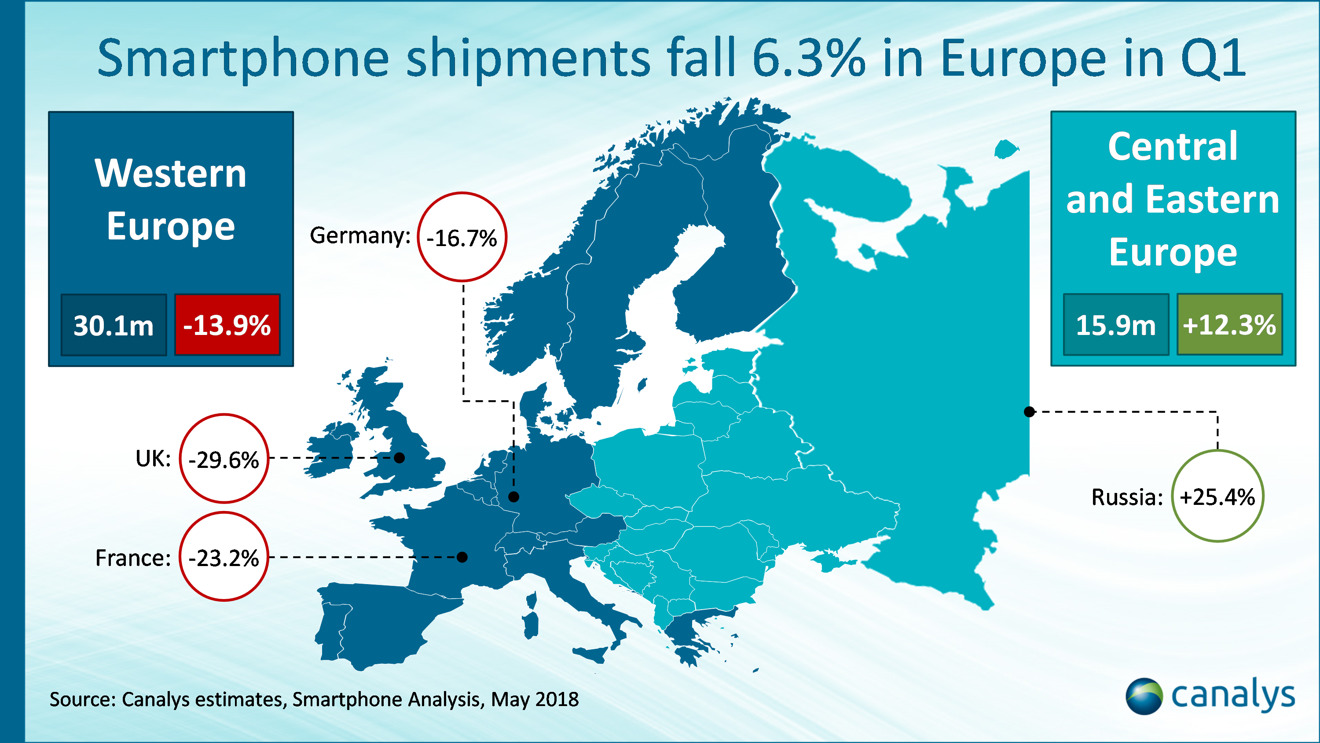 "This is a new era for smartphones in Europe," Ben Stanton, Analyst at Canalys, said as part of the release. "The few remaining growth markets are not enough to offset the saturated ones. We are moving from a growth era to a cyclical era. This presents a brand-new challenge to the incumbents, and we expect several smaller brands to leave the market in the coming years."
The shipments were down especially in Western Europe, with double-digit declines in the U.K., France and Germany, although shipments surged by more than 25 percent in Russia.
Apple, according to its earnings last week, sold 52.2 million iPhones in the March quarter. Assuming Canalys is using the same three-month period, that means about one-tenth of the worldwide iPhone market was in Europe.