Apple's Mac mini now inexcusably getting trounced by cheap Intel hardware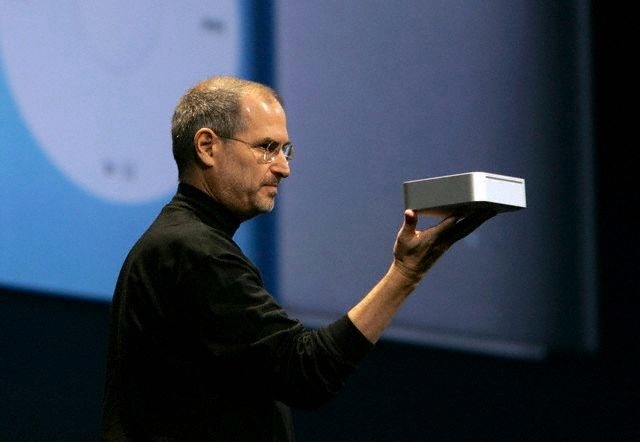 Apple's Mac mini is a great small form factor macOS computer, but it is being completely blown away by Intel's NUC, which is bad for Apple, and bad for us, the consumer. AppleInsider delves into the now four-year-old Mac mini, and the Intel hardware that is putting it to shame.
Editor's note: We first ran this on May 11, hoping that we'd see a Mac mini update at the WWDC. Given that Oct. 17 is the four-year anniversary of the last Mac mini refresh, it seemed timely to bring it up again.
Steve Jobs revealed the Mac mini G4 in January 2005. It wasn't the first computer released in a mini-ITC form factor, but it was the first compact, stylish box, made in any quantity with wide support and availability. It very nearly immediately spawned a cottage industry of hacks and modifications, with users attaching them to televisions as early media centers, and some others installing them in cars.
It was one of Apple's first products to make the shift to Intel processors, and was used as the platform to launch the then-new Core-series processors from Intel. This opened the door for macOS server-centric models.
Unibody Redesign
In 2010 Apple redesigned the computer, ditching the power brick and encompassing the entire device in a compact shell. It was Apple's first computer to use a HDMI port. Shortly thereafter, Apple got rid of the optical drive.

The higher-end 2011 release for $999 and 2012 models with i7 quad-core processors starting at $799 could be called the ultimate expression of the device. The 2012 model was the last one to have socketed RAM chips and (relatively) easy drive replacement.
Most recently
The last revision to the product line was in October 2014. Apple traded energy efficiency and slightly better graphics performance for the i7 option for a quad-core model. Apple also reduced the cost of the low-end mini back to its launch $499 price.
The latest revision also has poor user drive upgradeability, and no option for user RAM expansion.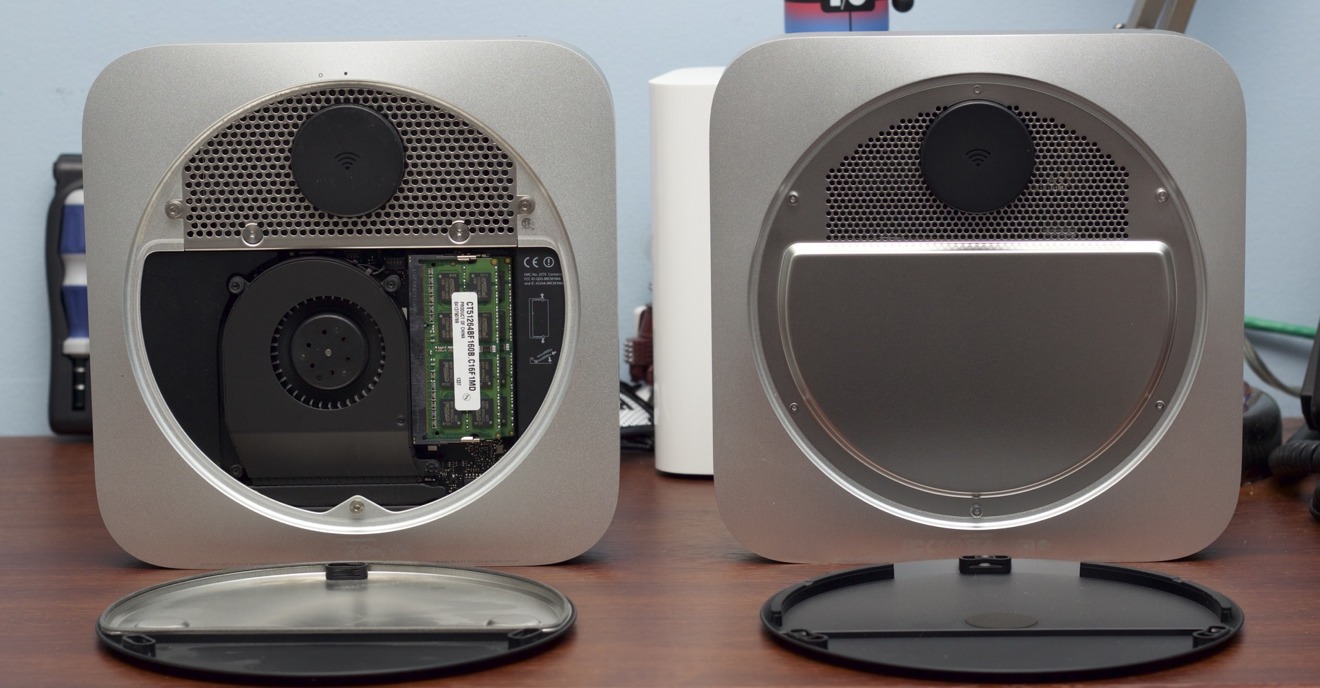 It's been very nearly four years since the Mac mini was updated, and six since the last well-regarded model. In comparison, Apple was under fire when the MacBook Pro hadn't seen an update in over 400 days, leading up to the 2016 MacBook Pro.
The good news is, if you have one of the quad-core Mac minis from 2012, you can still get upwards of $600 for it on eBay, and sometimes much more.
Lunch, eaten
With the Core-series processors came a number of attempts at small form factor computers, with varying success. Apple's full vision for the Mac mini was never quite reached until 2013 when Intel announced the Next Unit of Computing, or NUC product line.
Early attempts were pretty feeble. It had a 1.1Ghz dual-core processor, and a mSATA port for a single SSD.
But, Intel iterated quickly. An Ivy Bridge system with a processor very similar in performance to the current low-end Mac mini shipped in 2012, with a Bay Trail and Haswell version in late 2013.
They really started coming into their own as Apple's Mac mini started to wither on the vine. An i7 version shipped in 2015.
Thunderbolt 3 came to the platform in the 2016 Skull Canyon version. AppleInsider has a Skull Canyon quad-core i7 NUC that was released in the second half of 2016, and uses it every day for one task or other.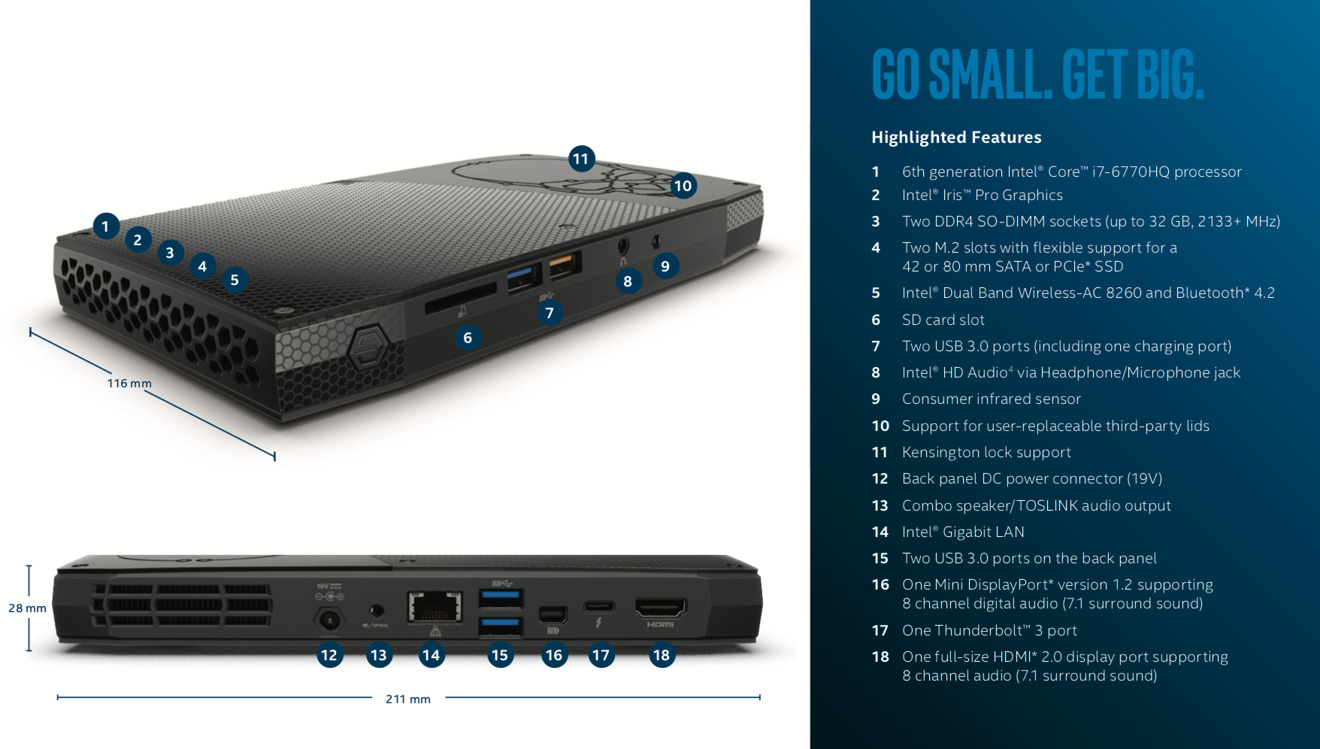 For a similar street price than a quad-core i7 Mac mini, the NUC defeats it in every possible way — save two.
The NUC, in practice
Despite my presence here, I do not bleed in six colors. Alongside the family's Macs, we have a Windows PC here and there, and a couple of Boot Camp installs.
Given that I'm basically AppleInsider's eGPU guy, A NUC for a gaming machine made sense when I was considering what to replace my older gaming machine with. So, I went for the NUC6i7KYK with 2.6Ghz quad-core i7, Thunderbolt 3, and support for 32GB of RAM.
I added a 512GB NVMe M.2 SSD, and 16GB of RAM. All told, in January 2018, I spent about $800 on the system.
The integrated Intel Iris Pro 580 graphics on the NUC aren't fantastic, but they're still leagues better than Iris 5100 that the Mac mini has.
From a benchmark perspective, the NUC6i7KYK delivers a score of 4580 single-core and 13838 in multi-core. The 2.3GHz late 2012 i7 quad-core Mac mini cranks out a 3458 in single-core, and a 11868 in multi-core — but it is long-gone at retail.
The currently available late 2014 Mac mini with 3Ghz dual-core i7 that retails for $999? It only manages a 3815 in single-core, and a 7400 in multi-core — and has a hard drive, not a SSD.
And it gets worse for the Mac mini
Intel's got the "all in one" concept licked in the imminent NUC refresh. The "Hades Canyon" NUC model NUC8i7HNK now shipping for $800 minus drive and RAM uses the i7-8705G Radeon RX Vega M GH hybrid chip, bringing pretty decent GPU performance. It also has a slew of ports, including a SD card reader, 6 USB 3.1 generation 2 type A ports, one USB 3.1 generation 2 type A port, a pair of Ethernet ports, two MiniDisplayPorts, two HDMI 2.0b ports, and two Thunderbolt 3 ports.
Regardless, the higher-end NUC units have an emblazoned skull on the upper case — but if that doesn't work for you, the box includes not just a cover without one, but a VESA mount as well in case you want to bolt it to the back of your monitor.
Other vendors have their own computers in this form factor now. Kangaroo has an interesting modular system, Gigabyte has a wide range of them, and a host of industrial companies have them as well. We'll be looking at more of these versus the existing Mac mini when we get them, as time goes by.
The two ways the NUC doesn't beat the mini
Simply, it doesn't run macOS out of the box. Windows has come a long way, but as you might expect from somebody who works at AppleInsider, macOS is my preferred way to get the job done.
That said, it's reasonably easy to install macOS on it — but that's really an ethical and legal decision for the user to make. And, certainly, not supported in any way.
The second way that the mini beats the NUC is pretty minor — the NUC has a discrete power supply, where the Mac mini does not. This could be a pro or con, depending on your point of view, though.
It doesn't have to be this way
We've done a piece on what we want to see in the Mac mini already, and that stands. But, we're pretty sure that Apple won't deliver something like the NUC that I've been using.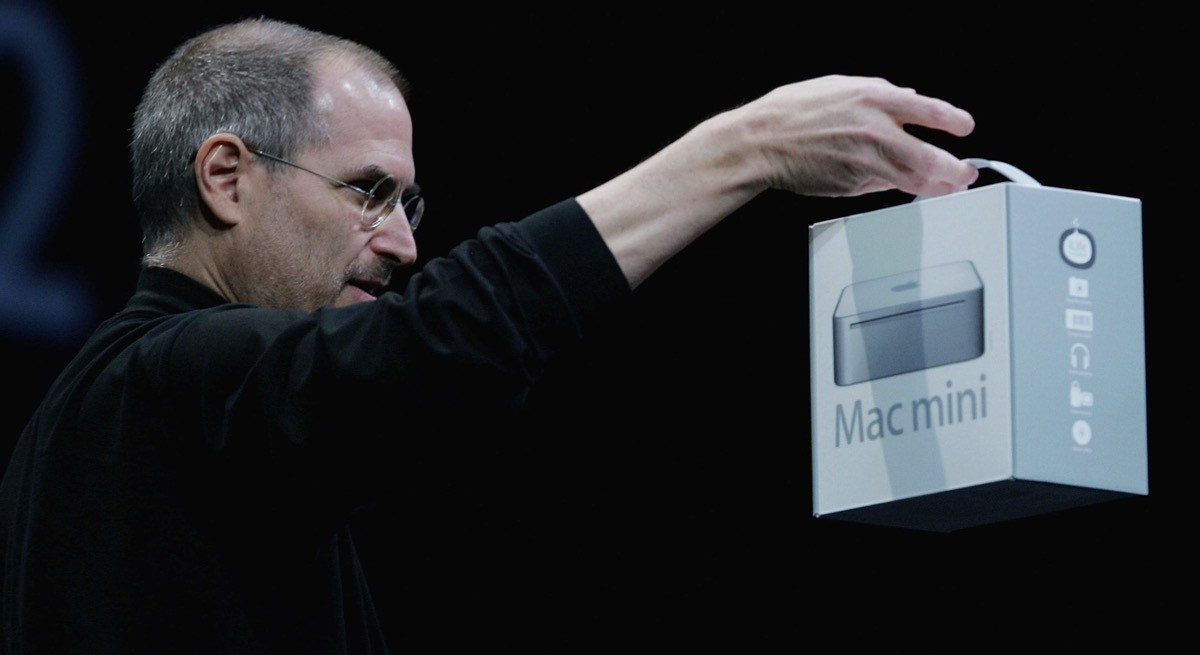 Here at AppleInsider we all like diving into machines elbow-deep and bending them to our will. We're also realists, and understand that Apple has decided to not cater to that audience, and any nods in that direction beyond a RAM door are purely unintentional. So, angling for a machine like the NUC with an easily removable top panel for RAM and storage is tilting at windmills, no matter how much we wish it were otherwise.
Intel has clearly and powerfully demonstrated what can be done with the space that Apple pioneered. We don't know for certain why Apple has let the mini atrophy when it didn't have to. It could very easily have cemented the lock it had on the segment in the early days given the scale that it operates on — and almost four years since the last half-baked refresh isn't a great look.
We have vague promises that the line is somehow important to Apple. But, it's well past time for Apple to walk the walk, or at least take a glance in that general direction.