More Google DoubleClick ads coming to Apple News content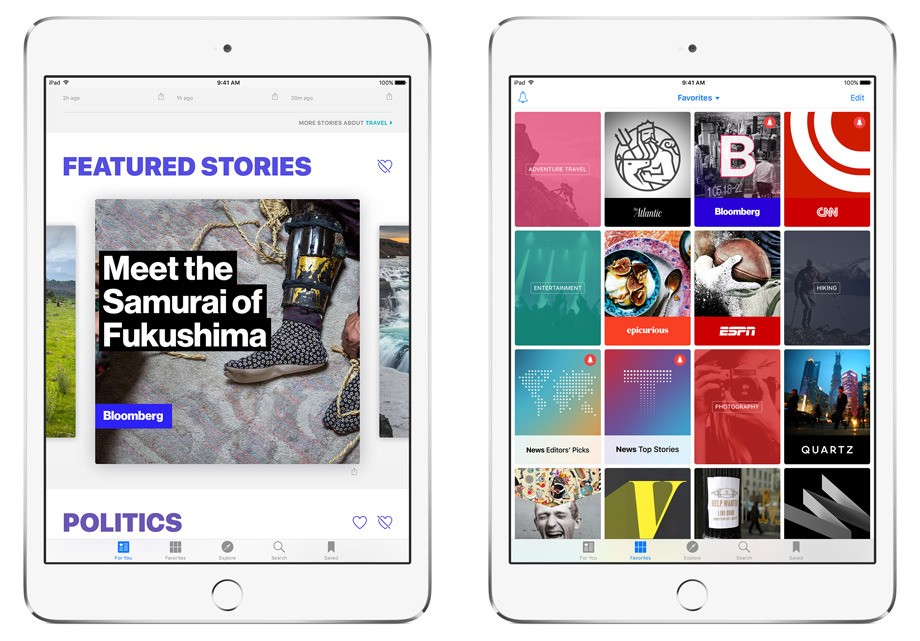 Following a brief testing period, Apple has given the green light to all publishers wanting to use Google DoubleClick ads in Apple News articles.
The change should let publishers populate News articles with ad invetory from their own websites, as well as Google AMP and Facebook Instant Articles content, Digiday said. While Apple offers its own ad options, publishers get to keep all of the revenue for ads they sell on their own.
There remain some limits. Publishers can't insert HTML5-based ads, or pre-rolls for videos — instead they're restricted to display ads, such as banners and animated GIFs. They also can't perform the same amount of targeting allowed in other places supporting DoubleClick.
There are two allowed targeting categories. Contextual ads can be targeted according to the publisher, content category, tags, and whether they're meant to appear on iPhones or iPads. Audience-based ads can be directed at ages, genders, and broad locations.
Apple began testing DoubleClick late last year. The move raised eyebrows, since the company is officially against the sort of customer tracking DoubleClick can perform.
At the same time Apple News has struggled to break out of a rut in which small publishers make little money and even bigger ones may be upset about most traffic coming from the app's "Spotlight" and "Top Stories" sections. Google ads could make News a more profitable destination.