Apple Watch's heart rate sensors alert man to undiagnosed atrial fibrillation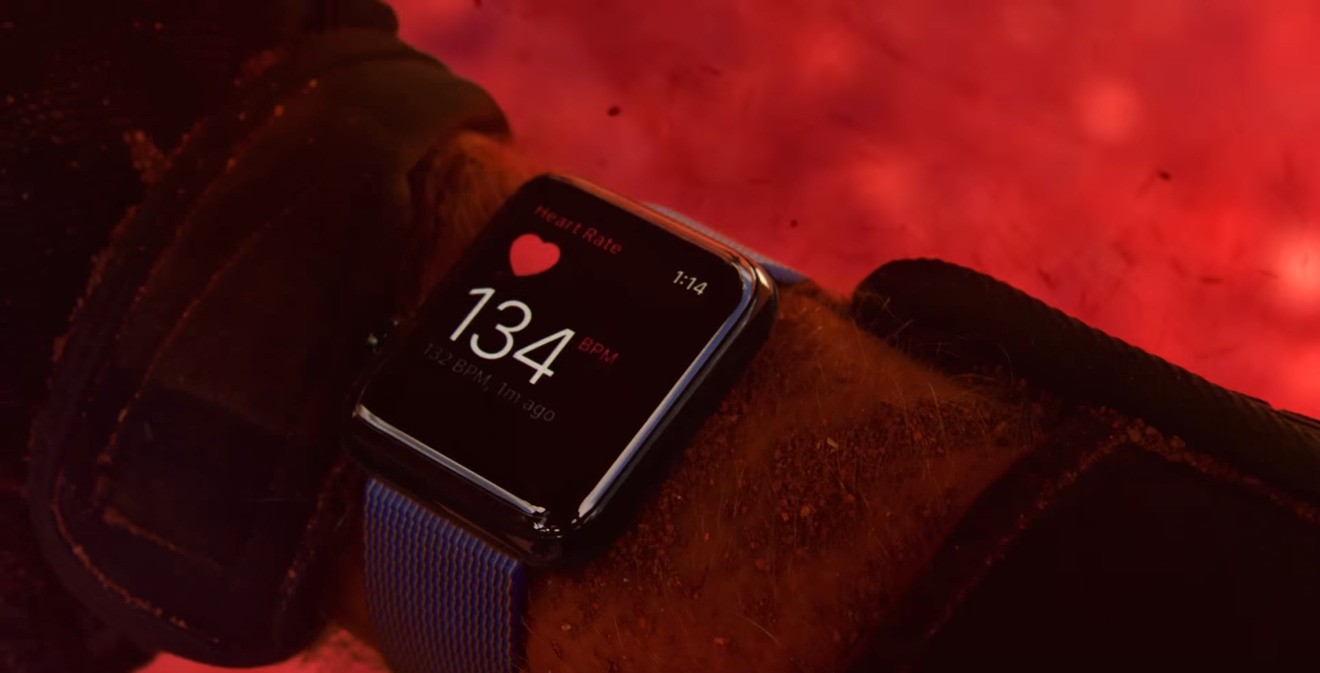 An Apple Watch owner in England was recently rescued by a watchOS alert that his heart rate had suddenly spiked, even though he otherwise felt fine.
Kevin Pearson was already at a hospital accompanying his father to an appointment, when his Watch warned him that his heart had surged to 161 beats per minute, The Independent said on Monday. That rate is higher than what many athletes reach in the middle of intense exercise.
Despite not feeling any symptoms of a heart attack, Pearson said he followed the Watch's instructions and sat down, keeping an eye on his heart rate for several minutes. It ebbed and flowed, down from its original peak but still ranging between 79 and 135 beats per minute.
Pearson was concerned that the Watch was inaccurate, but asked doctors to check regardless. They discovered that he was suffering from atrial fibrillation, and directed him to specialists at a bigger hospital, where the seriousness of the situation was reconfirmed.
He wrote Apple CEO Tim Cook in thanks, and as of today he's set his Watch to alert him to spikes over 120 beats per minute.
"I've used my Apple Watch for calendar events, to complete its targets by exercising, and using it to lose weight," Pearson remarked. "The heart rate wasn't really of any particular value, and I didn't even know it could alert you if it was too high."
Though the accuracy of the Watch's heart rate sensors isn't infallible — it can sometimes fluctuate widely, including during exercise — Apple has made a particular point of emphasizing health uses. The company is even running the Apple Heart Study in conjunction with Stanford Medicine, one benefit being people who receive alerts similar to Pearson's can be put in touch with professionals and even sent an EKG patch.