Apple & Bain complete $18B acquisition of Toshiba memory chip unit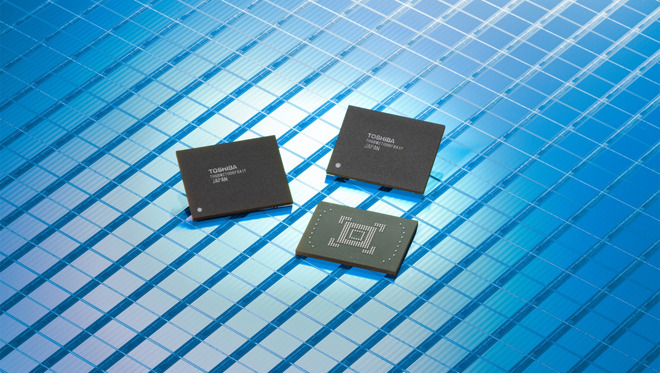 The purchase of beleaguered Toshiba's memory group, long in limbo, is now complete, with Apple joining Bain, Dell, Seagate, and others to seal the deal.
The deal's completion, reported by Reuters, puts a manufacturer of NAND flash memory used in Apple devices in new hands. The consortium, led by Bain Capital, also includes SK Hynix, Dell Technologies, Seagate Technology and Kingston Technology; Toshiba will retain 40 percent of the unit.
Toshiba sold the unit in order to stave off crisis following the failure of its Westinghouse subsidiary; other bidders included longtime Apple partner Foxconn as well as Western Digital. At one point in mid-2017, Apple and Dell were part of a consortium with Foxconn in a bid for the business, but that group lost out to Bain.