Apple's WWDC 2018 pass pairs NFC with Face ID & Touch ID for access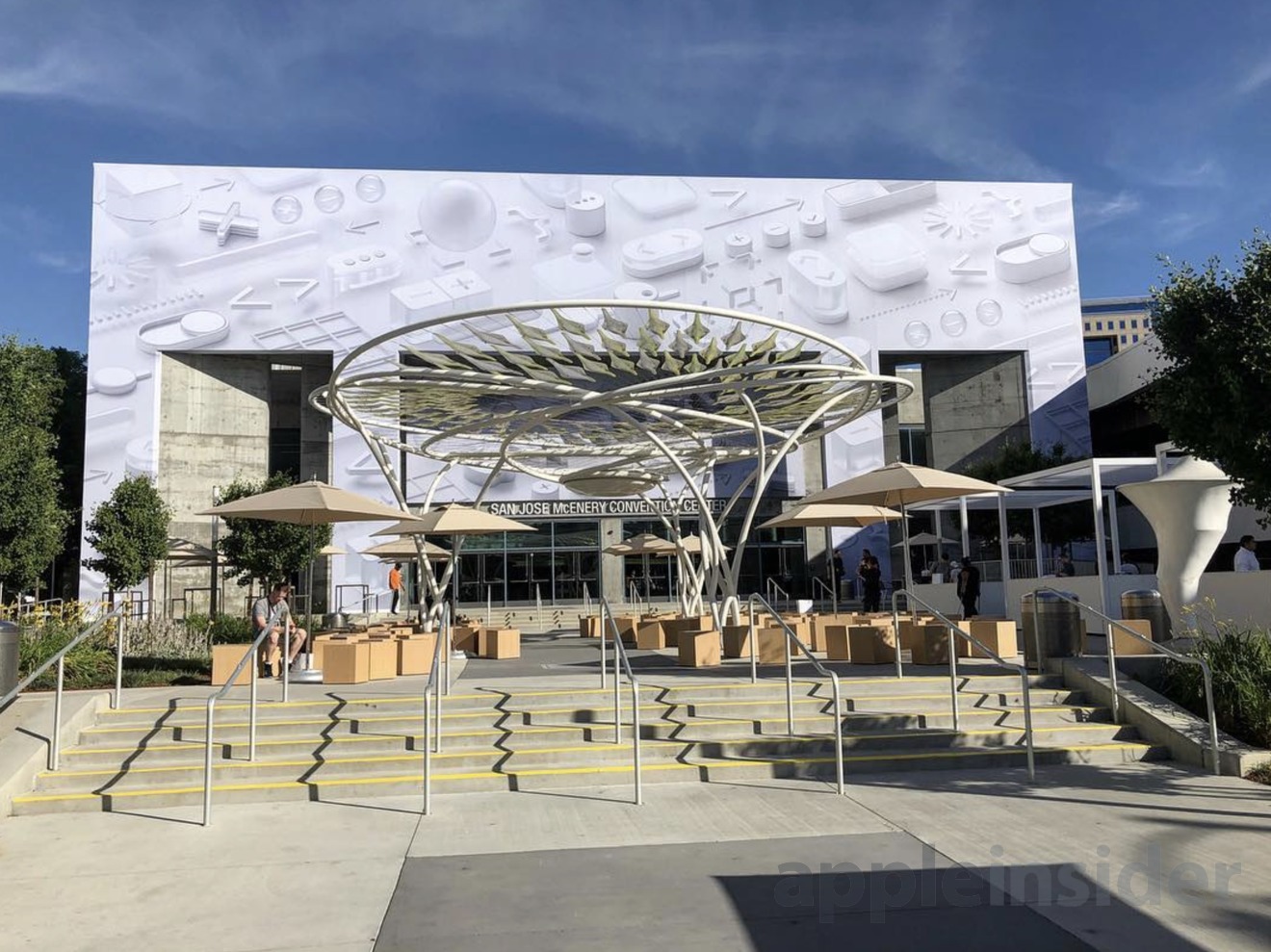 Instead of relying on QR or barcodes at WWDC 2018 this year, Apple is using NFC with Face ID or Touch ID authentication of the pass in the user's Wallet.
In years past, attendees would all get a physical pass with barcodes, designed to be worn at all times. The past several years those physical badges relied on NFC for entry, but this is the first time that the Wallet pass has used the same technology for access control.
When an attendee goes to redeem their wallet pass for their badge, the pass appears on the lock screen. Following the pop-up, it will then have the user authenticate the pass with Face ID or Touch ID, in the same fashion as a Apple Pay transaction.
Using NFC for passes isn't entirely new, but it is rare. Apple does allow passes and loyalty information to support NFC, but few have adopted the process.
This also seems similar to using NFC to make your way into a hotel room, a feature rumored to arrive with iOS 12. It has been suggested that Apple will open up NFC access for additional functionality including accessing hotels, offices, and more.
Apple has been slow to evolve its NFC policies since adopting the technology nearly four years ago, but the company has made moves to expand its limited feature set over the past year.
This isn't Apple's first adoption of the technology, though. In 2017, Apple released watchOS 4 with GymKit, a platform that enables a two-way sync of data between an Apple Watch and a stationary workout machine. The authentication and pairing process is conducted via NFC.
The launch of iOS 11 brought Core NFC, a framework that lets developers tap into iPhone's onboard NFC chip to scan NFC Data Exchange Format (NDEF) data tags. So far, only a few companies have taken advantage of Core NFC, one of the first being glucose reader manufacturer Abbott.
Can't watch Apple's livestream of the keynote? AppleInsider has you covered with a live blog covering all the announcements.