Apple's new 30W USB-C power adapter replaces older 29W model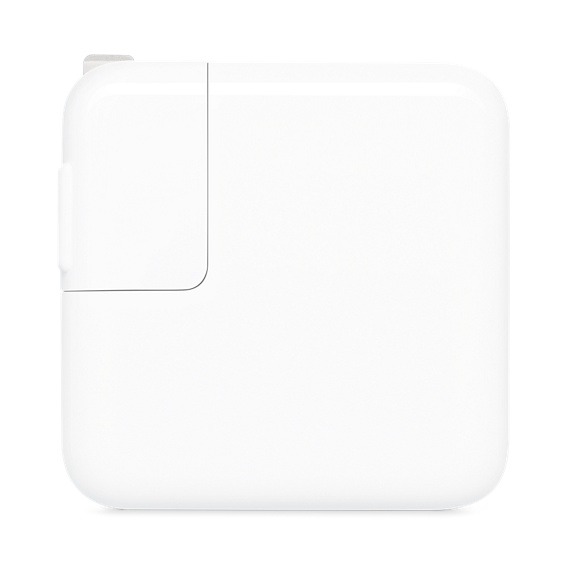 Apple has quietly replaced a previous 29-watt USB-C power adapter with a 30-watt model, something of interest not just to 12-inch MacBook owners but people with specific iPhones and iPad Pros.
The accessory provides "optimal charging performance" with the MacBook, which has a built-in USB-C port, Apple says. It also enables fast charging for the iPhone 8, 8 Plus, and X, as well as 10.5- and 12.9-inch iPad Pros. All 9.7-inch iPads are excluded.
The adapter doesn't come with a cable of its own, meaning buyers will have to repurpose existing cables or buy new ones. iPhone and iPad owners will likely have to buy USB-C-to-Lightning cables, since even the iPhone X comes with USB-A-to-Lightning.
Some iPhone owners have complained about Apple's decision to support fast charging but continue including basic 5-watt adapters by default, presumably because it would've cost more in both parts and packaging to include something powerful. Apple has been rumored as upgrading to an 18-watt USB-C wall charger for this fall's iPhones.
While it can take as long as two and a half hours to charge an iPhone 8 Plus with a 5-watt adapter, using a 29-watt adapter can cut that time down by an hour.
The 30-watt adapter costs $49. As of this writing, online orders can be delivered as soon as Thursday, and the accessory should be available at retail outlets by the end of the week.