Apple inks Writers Guild of America contract, agrees to better writer benefits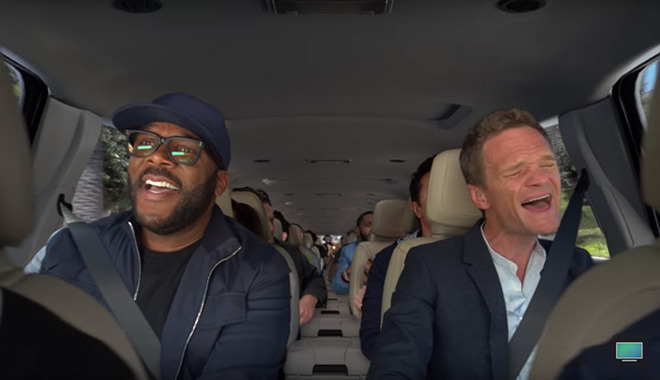 Apple this week agreed to terms outlined by the Writers Guild of America's master contract that provide its writers with a better set of benefits than directed by the body's minimum guidelines, a strategy expected to impact future WGA negotiations with competing streaming services.
Announced by WGA West president David A. Goodman and executive director David Young in a letter to members on Thursday, Apple's accord could represent a paradigm shift for the WGA's more than 14,000 members.
In particular, Apple has agreed to terms that are above the WGA's baseline for free-to-stream online content, reports Variety. Under the contract, Apple writers who create material that airs for free are in line to receive script fees, weekly payments, residuals and other compensation not detailed in the current master document.
Writers only benefit from the agreement when they perform work for Apple, or more specifically the tech giant's Apple Development video arm.
Goodman and Young believe the new arrangement could play a pivotal role in brokering deals with other streaming content providers when negotiations for a successor deal commence. The existing WGA contract covering writers is set to expire on May 1, 2020.
"First, the current MBA does not contain minimums or residuals for projects on free-to-consumer services (think Crackle)," the pair said. "Terms have to be negotiated on a writer by writer basis. Except, now, at Apple."
With initial backing from Apple, WGA appears ready to push companies like Facebook for similar agreements covering their writing staff. Though "almost all" guild-covered internet content has been presented by services marketing subscription models, certain producers are starting to capitalize on free offerings, Goodman and Young said.
"As this market develops, it will be imperative to negotiate MBA protections for writers creating content for such services," the letter reads. "Our Apple deal moves us in that direction while the 2020 negotiations are still two years away."
Apple currently fields subscription-based media offerings under the Apple Music banner with original shows like "Carpool Karaoke" and "Planet of the Apps" airing on its homegrown service. However, the company last month began to stream weekly reruns of "Carpool" for free through its TV app for iPhone, iPad and Apple TV.
The tech giant is reportedly building out its slate of original programming involving big Hollywood names including M. Night Shyamalan, Kristen Wiig, J.J. Abrams, Reese Witherspoon and more. When, and how, the company intends to release the media cache is unknown, though Apple Music and the TV app are the most probable outlets..