One of Apple's next moves in health care could be this blood pressure instrument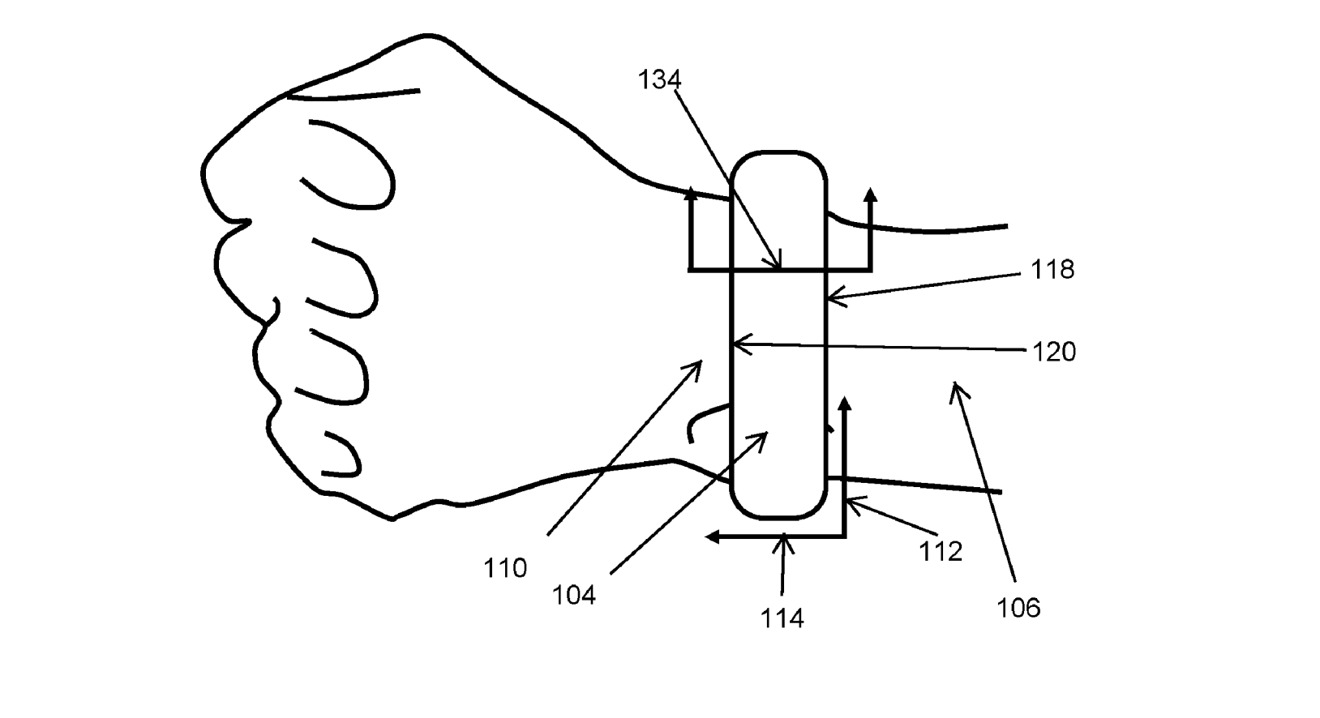 Continuing Apple's push into the health space, the company has done some research on a low-profile blood pressure measurement system compatible with technologies like the iPhone and Apple Watch.
Apple on Thursday was granted a patent for what appears to be a blood pressure-measuring device that connects to existing Apple devices.
"The system includes an expandable member or structure that has a multi-compartment structure and/or is mounted on a rigid surface or structure," reads the patent, issued from the U.S. Trademark and Patent Office. "The system is incorporated into a portable multi-function device, or is configured to communicate with a portable multi-function device."
Photos attached imply that the "portable multi-function device" referenced is the Apple Watch.
Good health
The product, should it come to fruition, would be Apple's first full-on medical device, and subject to US Food and Drug Administration oversight, which it has been reluctant to do. However, Apple has gotten much more ambitious about health-related software applications in recent years.
The patent application, titled "Cuff Designs and Methods" is credited to six Apple employees, with it filed in June 2016.
Apple and blood pressure