Apple Music adds 'Coming Soon' list alongside new album launch details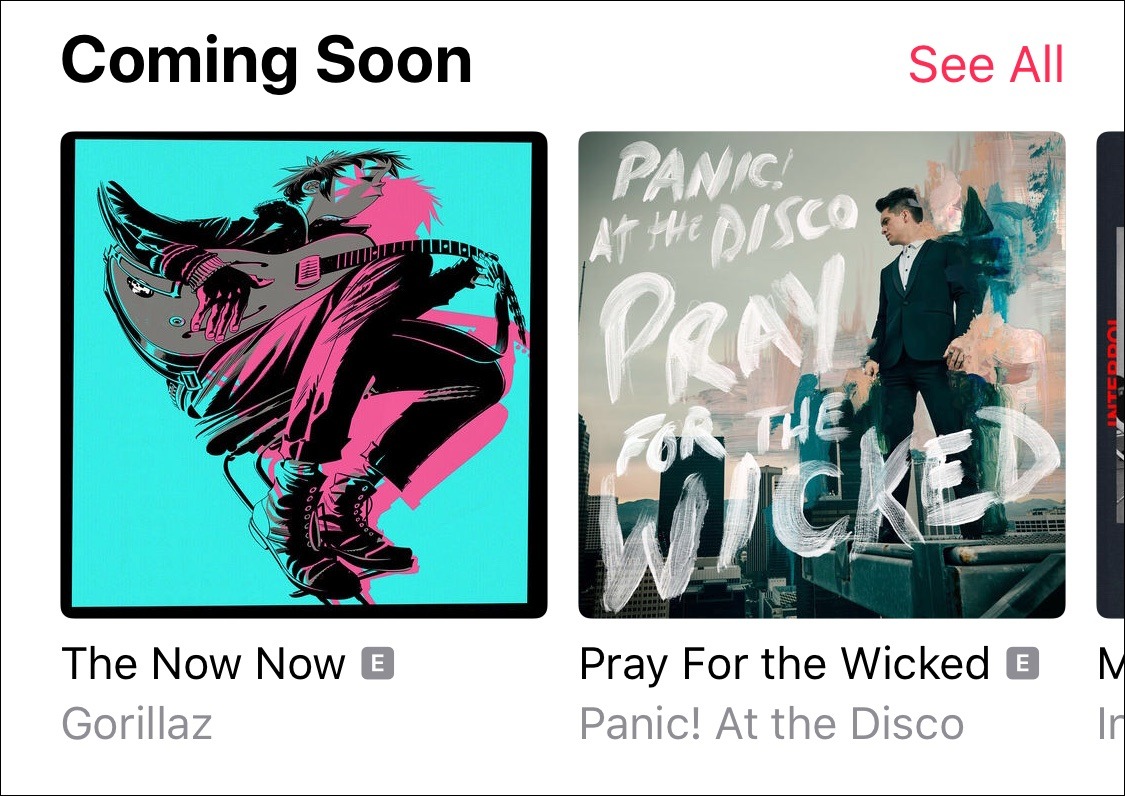 Apple has started to roll out small changes to Apple Music to give users information about upcoming music releases, including a new 'Coming Soon' section and details of when to expect new albums from artists will be released in the future.
Subscribers of Apple Music accessing the Browse tab in both iOS and macOS will be able to see the new Coming Soon section under New Music. The list consists of to-be-released albums that will be available for listening on the streaming music service at a later time.
The short list can be expanded by selecting See All, presenting a fuller list of confirmed impending releases, albeit one consisting of just 12 albums at the time of writing. Selecting an album will bring up a grayed-out track listing, which advises when the album is expected to be released.
The track listing view also allows users to pre-add the album within Apple Music, which will automatically add the album to the user's library once it becomes available. Depending on the album, select tracks may also be available for listening ahead of release.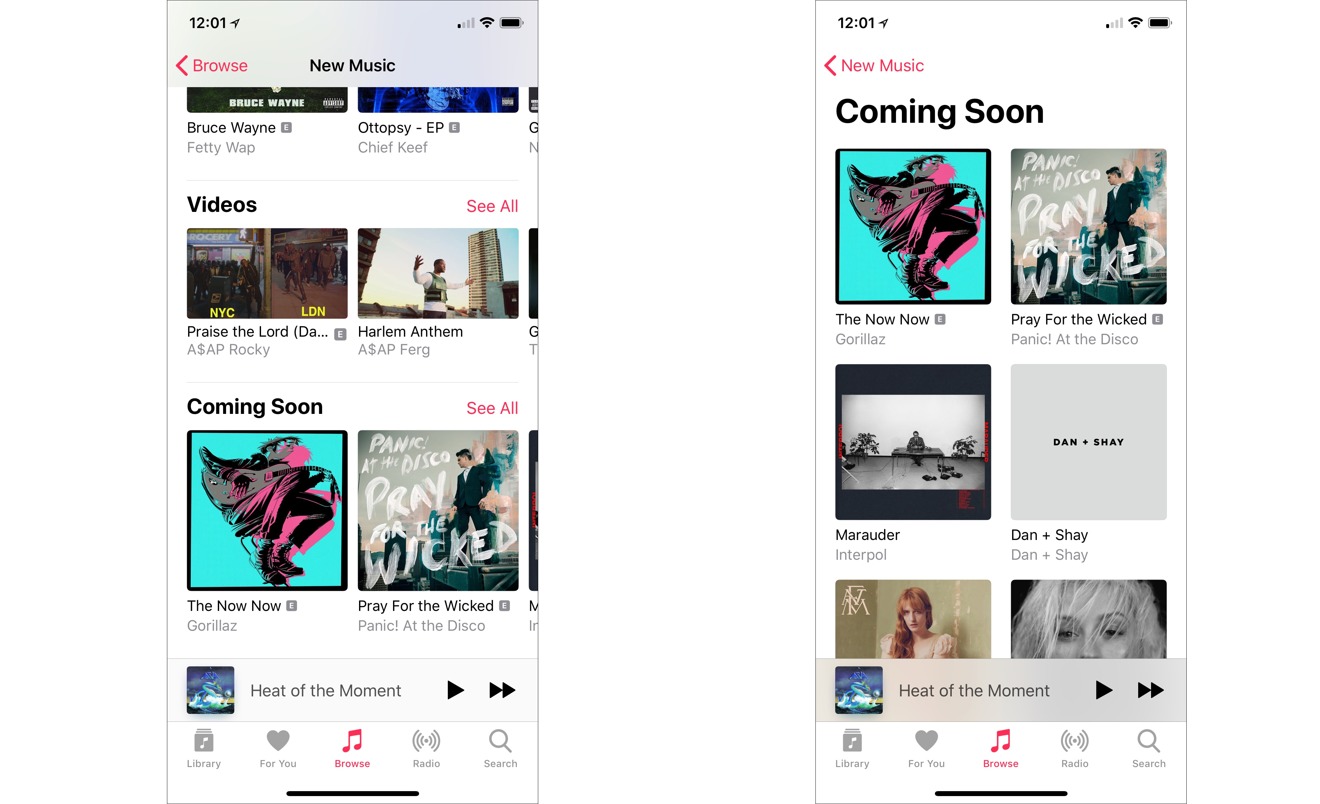 Accessing the artist's page will also show the unreleased album, complete with expected release date.
The initial list of artists listed under Coming Soon include the Gorillaz, Florence + The Machine, Panic! At the Disco, Christina Aguilera, and Rudimental. Apple has sorted the list by "Recent Bestsellers," presumably by popularity of each individual artist based on stream counts, but while it seems like there may be other filtering options in the dropdown, there are currently no alternative views available.
The Coming Soon and extra album details are not limited to just Apple's ecosystem. AppleInsider found the Apple Music app for Android and iTunes for Windows also have the same additions.
The additional album data arrives after Apple revealed changes to Apple Music via the iOS 12 developer beta. It was discovered users can search for songs by lyrics, as well as the use of bigger artwork for artist pages.
Apple is also expected to make Apple Music tracks embeddable within web pages in the future, after developers discovered the existence of a dedicated web player.