Apple Music in iOS 12 adds song search by lyrics, new artist pages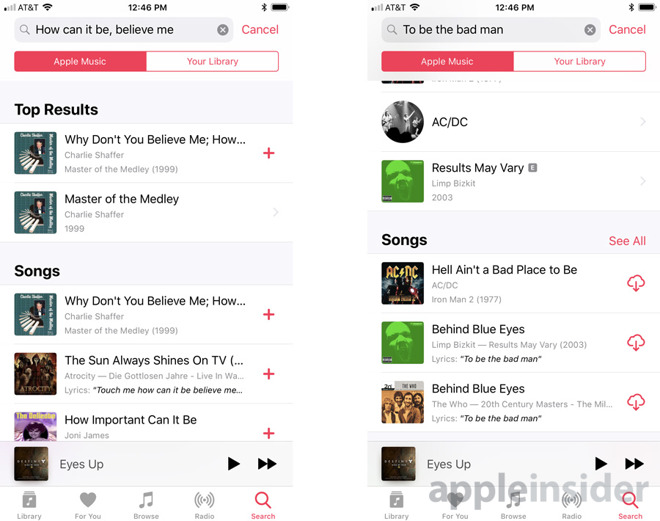 AppleInsider may earn an affiliate commission on purchases made through links on our site.
With this fall's release of iOS 12, one Apple Music upgrade will include the ability to search for songs by their lyrics, rather than just artist, album, or title.
Where a song contains the right lyrics, that fact will be highlighted in search results, AppleInsider found in testing the iOS 12 developer beta. The app still appears to prefer song titles when filtering search results.
The tweak should nevertheless make Apple Music friendlier to use, since people often mistake lyrics for titles, or may only be able to remember one line when trying to locate something.
Lyrics were added to Apple Music with 2016's iOS 10, but only for display while listening to tracks. The feature requires an internet connection, since it might be problematic to fetch lyrics for every song stored on a person's iPhone or iPad.
Also new in the iOS 12 beta is bigger artwork for artist pages, and a "Play" button on them. The latter will play every track in an artist's discography.