macOS Mojave brings you 90 changes & new features to your Mac, and it arrives today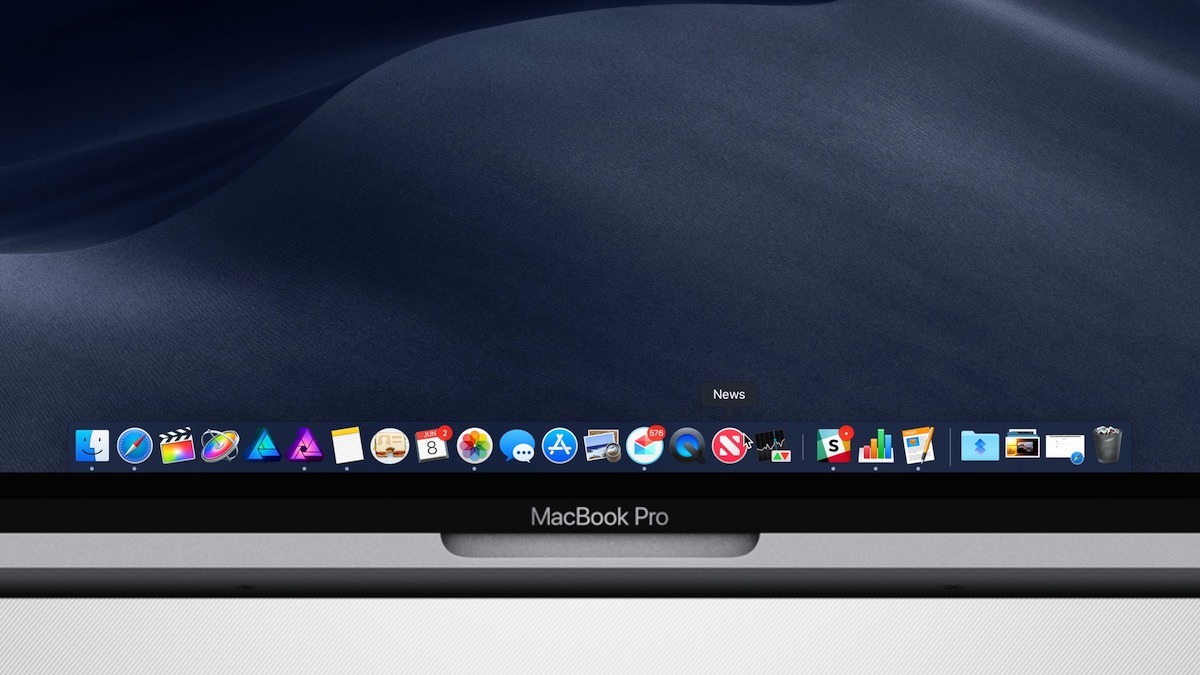 Apple's Mojave update for the Mac is nearly upon us. AppleInsider has taken a deep dive on macOS Mojave since the reveal at the WWDC, and tells you 90 features to look forward to if you're upgrading on Monday
Editor's note: This video was produced by AppleInsider just after the Mojave beta launched to users. As the operating system was very stable upon release, and has only gotten better and more refined since, we are sharing this video again today so you can get a quick overview of what to expect from your Mac after Monday's release.
In Mojave, the most show-stopping features include Stacks for the desktop, major improvements to Quick Look, a more powerful Finder, beefed up screen captures, Dark Mode, and (coming in 2019) the ability to port iOS apps over to the Mac. For a close focus on these top features, check out our recent hands-on. Then, read on for every change, big and small, in macOS Mojave.
Desktop
Stacks
Dark Mode
Dynamic Desktop
Quick Look
Use MarkUp
Trim videos
Trim audio
Rotate/crop images
Finder
Gallery view
New sidebar
Quick Actions
Full metadata
New "Keep folders on top on desktop" option
App recents in dock
Preferences
New Accent Color option under General
Random screensaver option now a checkbox
Removed mouse options for Mission Control shortcuts
Software Update section in Preferences
New advanced auto update options
iCloud News option
iCloud Stocks option
iCloud Home option
Twitter login removed
FaceBook login removed
Allow platform switching to control your computer under accessibility
New Typing tab under Switch Control accessibility
Improvements to the international keyboard
Screen Capture
New easy-to-use menu
New screen recording options
Can set timer for video
Can show cursor clicks in videos
Customize screenshot save location
Thumbnail animates to lower corner
Share without saving a copy
Continuity Camera
Scan photos or documents with your iPhone
Take photos from iPhone
Insert into folder in Finder
Insert right into documents
Group FaceTime
Slightly updated UI
(Removes + button, switches to all vs missed on top instead of audio/video.
New Apps
Redesigned Xcode 10
News app is new to macOS
Stocks is new app to macOS
Voice Memos is new app to macOS
Home is new app to macOS
HomeKit support on macOS
Siri
Siri can now handle HomeKit requests
Can find saved passwords
Knows about food
Knows about celebrities
Knows about motorsports
Mac App Store
Redesigned Mac App Store
New Discover, Create, Work, Play, Develop tabs
Editor curation and stories
View purchases under Account
Removed developer name from purchased apps
macOS software updates removed from App Store
Security
Mojave requires apps to get your approval before accessing the camera or microphone
Enhanced tracking prevention
Automatic strong password suggestion
Flags passwords frequently used
Safari
Favicons in Safari tabs
View reused passwords in Safari preferences
View password details
Easily change password in Safari preferences
AirDrop passwords from Safari
Bock pop-up windows removed from preferences
Plugin Section of Websites in Preferences removed
One-time security code AutoFill
Photos
Levels and curves swap spots
Books
iBooks renamed Apple Books
Mail
Emoji picker in Mail
Suggested folders
Move to button in nav bar
DVD player
New Icon
64-bit
Re-written in AppKit
Supports Touch Bar
New UI
System
Core ML 2
Metal 2
UIKit frameworks (2019)
UI language parity
W3C web driver
OpenType-SVG fonts
Improved CSS color support
APFS for fusion drives and hard drives
Faster wake from sleep
Automator shortcuts I Touch Bar
Redesigned Lock Screen
New save panel
New open panel
All of Apple's latest updates are set to be released later this fall. Stay connected with AppleInsider as we delve through the releases in the weeks and months to come.
And for a new Mojave-ready Mac, take advantage of some of the best deals ever on Apple hardware, going on now.