Apple closing Beijing & London stores for renovations, second Macau shop nears opening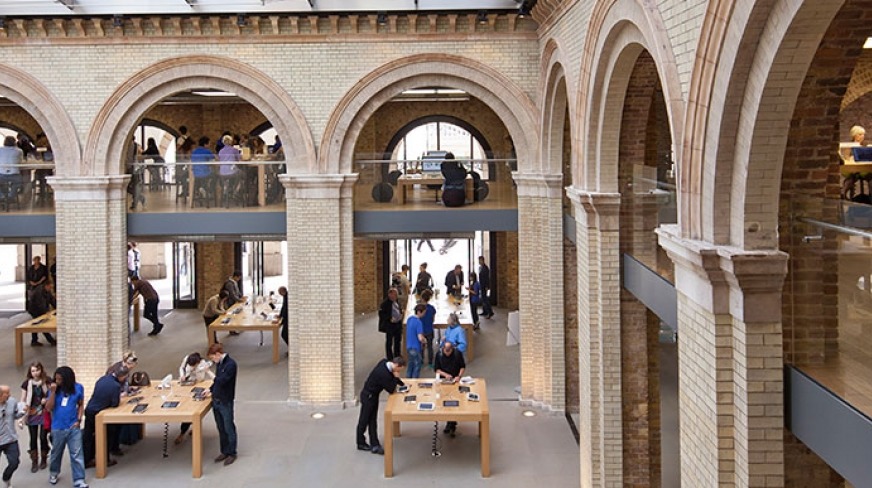 Two of Apple's most prominent stores will temporarily shut down later in July for makeovers, to bring them up to date with the company's 2018 retail aesthetics.
The biggest of the pair is the company's U.K. flagship, London's Covent Garden, which is shuttering on June 27. Apple didn't say when work will be complete, but the company is likely eager to finish as soon as possible since the store is a multi-floor location with high traffic, and often the focal point of British product launches.
Apple Wangfujing in Beijing is closing on June 24, likewise without a re-opening date. The store is one of Apple's older ones in China, reaching back to 2012, and a two-floor outlet with a unique round glass facade.
In Macau, meanwhile, construction crews have erected a green facade at the site of Apple's second store in the Chinese region, situated next to the Sands Cotai Central casino resort. Text only promises that the shop is "coming soon," but the facade sports a wave pattern and a chrome-like logo, signaling that Apple considers it an important outlet — the company will often use a plain black facade for smaller openings.
Apple is nearly constantly adding, renovating, or relocating stores. The company did recently announce the rare permanent closure of a store in Atlantic City, which is forcing some 52 people to find new employers or different jobs within Apple.