Disney ups the stakes to $70B in bid for 21st Century Fox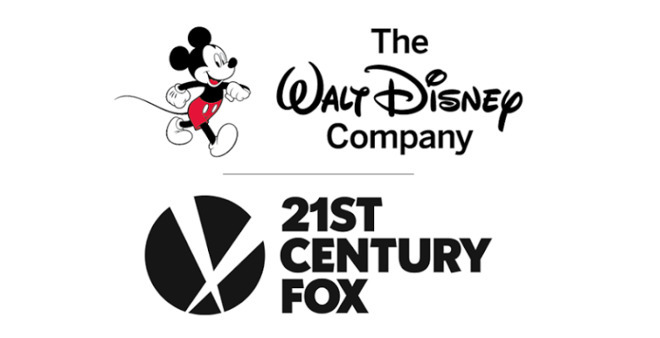 AppleInsider is supported by its audience and may earn commission as an Amazon Associate and affiliate partner on qualifying purchases. These affiliate partnerships do not influence our editorial content.
The Walt Disney Company has agreed to raise its offer to buy assets from 21st Century Fox, in order to fend off an all-cash offer from Comcast in the high-stakes media bidding war.
The new offer from Disney is a mix of cash and stock, with Fox shareholder able to choose to accept up to 50 percent of the purchase in cash, reports the Wall Street Journal. Disney's previous offer was for $52.4 billion in stock with no cash component.
Fox is effectively valued at $38 per share under Disney's new bid, up from the $28 per share valuation of the earlier offer. Before Fox agreed to Disney's new bid, the media giant had rejected an offer from Comcast valued at approximately $65 billion, or $35 per share.
In a statement, Fox declared the Disney offer "is superior to the proposal" made by Comcast earlier this month. This may be in reference to Comcast's press release from May, proclaiming it had a "superior all-cash offer" for the assets.
Fox has also postponed a special meeting of shareholders over the matter, shifting it from July 10 to "a future date."
The proposals from both sides aren't to acquire the entire Fox organization, but for assets within it. This largely consists of the Twentieth Century Fox film and TV studio, cable networks in the United States including FX and regional sports channels, assorted international assets including satellite broadcaster Sky PLC and Star India, and a one-third stake in Hulu.
Excluded from the deal are assets including Fox News, Fox Sports 1, the Fox broadcast network, and its collection of television stations. Such assets will be incorporated into a new company, tentatively called "New Fox."
Considering each of the bidders are major media organizations in their own right, succeeding in acquiring assets from Fox will mean the winning company will have substantial influence across the rest of the industry.
Regardless of the proposal, it still needs to be approved by shareholders, as well as pass regulatory scrutiny from the U.S. Federal Trade Commission and other government bodies, before being allowed to proceed.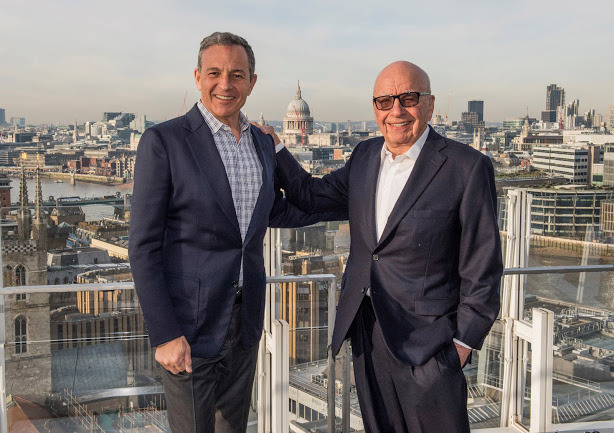 It is thought that Apple favors Disney in the bidding war, due to its close ties to the company that could offer some benefits. Disney CEO Bob Iger is a member of Apple's board of directors, while former Apple CEO Steve Jobs became Disney's largest individual shareholder following the buyout of Pixar. Apple also frequently promotes Disney properties in its marketing efforts.
In terms of the streaming marketplace, the share in Hulu would give the winning bidder a lot more say in how the service operates in future, which could be of concern to the other companies.
Disney has plans to launch its own streaming service in the future, competing against Netflix and other major players, with it hosting blockbuster properties of its own creation as well as those from the Marvel and Star Wars franchises. Disney is already looking to end its partnership with Netflix, effectively removing Disney and other properties from its catalog and potentially making them exclusive to Disney's future service.
If Disney also extends its exclusivity to Fox content, this could result in even more TV shows and movies being pulled from Netflix, causing even more trouble for the major streaming service.
Apple's plans to increase its streaming video arm are unlikely to be affected by the change in ownership of Fox's related assets directly, but could increase competition in the long term. Apple is reportedly spending $1 billion on unique content and programming, with the first expected to arrive sometime in 2019, possibly as early as March.
The slate of upcoming Apple TV shows is wide and varied, including a remake of anthology series "Amazing Stories," an adaptation of Isaac Asimov's "Foundation," and true crime podcast-related drama "Are You Sleeping." Apple is also said to be in negotiations with Oscar-nominated Irish studio Cartoon Saloon for an animated feature film, and has also entered into a multi-year deal with Oprah Winfrey.