How to pick which wireless speaker is best for you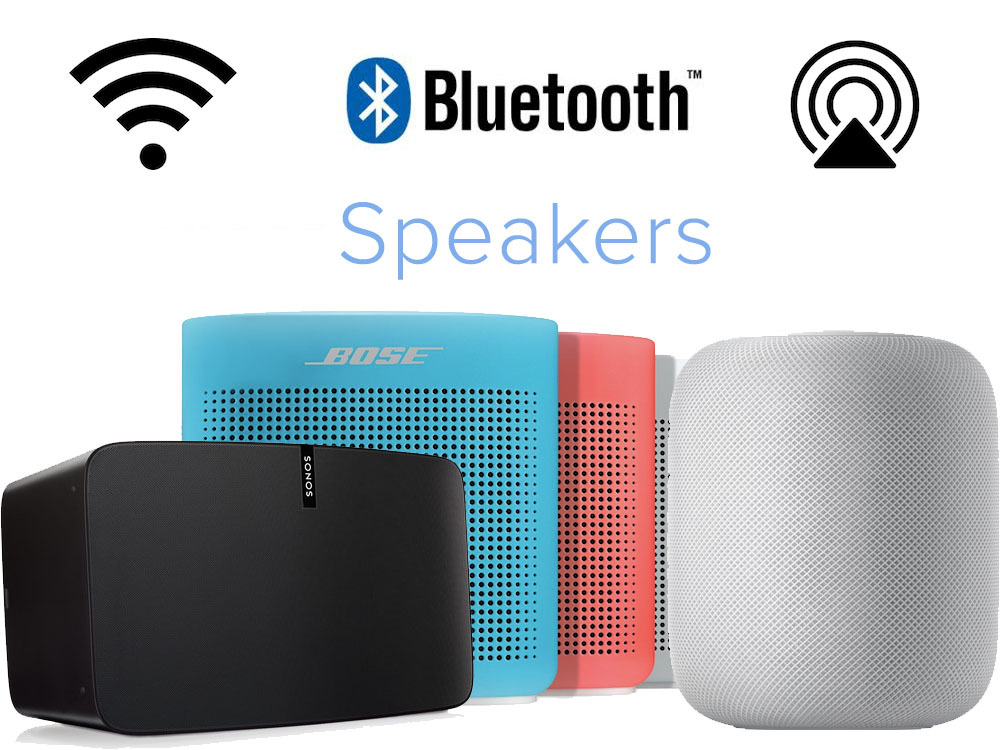 As with any other gadget, the term "wireless speaker" is loaded with sometimes confusing categories. AppleInsider breaks them down and talks about how to pick what features you need, and which speaker you may want.
There are many different genres of wireless speakers, each with their own abilities. Speakers can also easily fall into multiple genres at the same time, complicating matters further. Hopefully, after reading through this guide, you will have a better idea about which type of speaker, or which features, would fit you best.
We will cover everything from AirPlay 2, Wi-Fi vs Bluetooth, multi-room solutions, smart speakers, and more. So, let's get going.
Bluetooth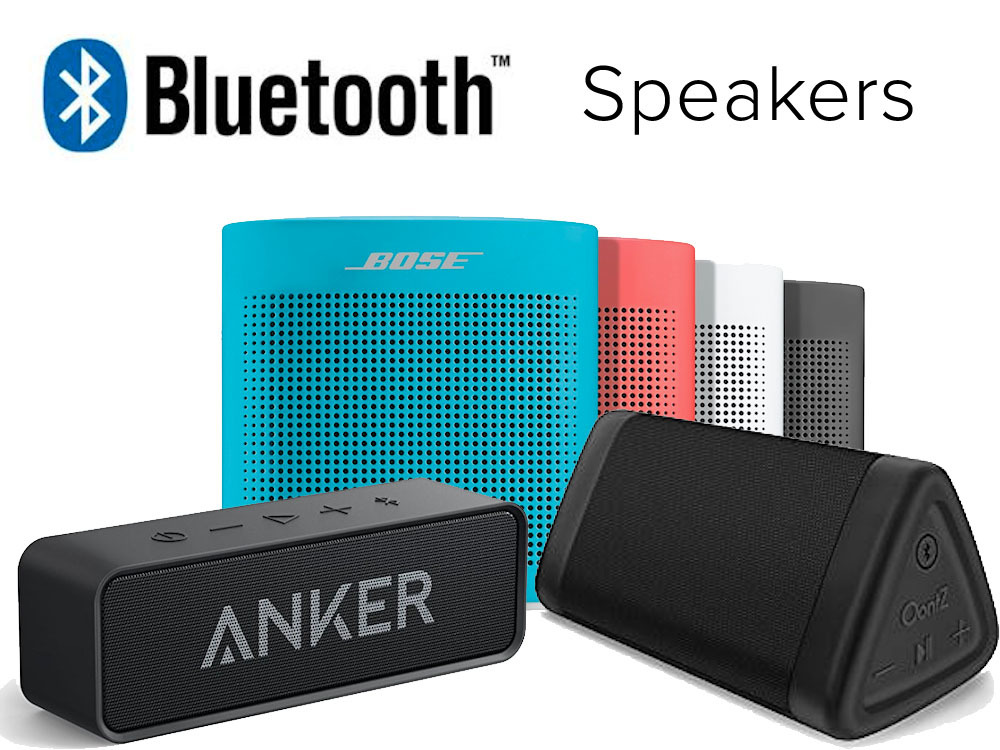 When it comes to speakers, Bluetooth ones are generally the least exciting. Bluetooth simply limits you in what you can do compared to the Wi-Fi-equipped brethren.
They are good for one thing though, and that is their portability. Bluetooth speakers are going to predominantly make up the battery-powered market share, making them great options to take on the go.
Bluetooth also tend to have a significantly lower cost associated with them — an important factor for many. A lower price point also brings a more saturated market. A search on Amazon for "Bluetooth speaker" yields well over 20,000 results. This isolates design and sound quality as the two most important aspects of a Bluetooth speaker. Most others will share the same other features often including a microphone for taking speakerphone calls, button controls to manipulate playback, and often a way to trigger Siri.
One feature we see a bit less frequently, but that is exceptionally handy, is a built in USB port. Since these speakers are often used out and about, it is exceptionally useful to have a USB charging port to power up your phone at the same time.
Seeing as Bluetooth speakers frequently rely on batteries, this can have an impact on two things - the battery life duration and volume. With a weaker battery, lower volumes can be expected. Conversely, louder volume can yield shorter battery life. A wired speaker doesn't necessarily have these limitations.
When playing back audio, a Bluetooth is usually the source. They don't have the means to stream anything without a host device, be it a phone, tablet, computer, etc. It will also be reliant on another device, so the user will always have to be in closer proximity.
Often portable
Frequently have built-in batteries
Most have integrated hardware buttons to control playback
Usually work with speakerphone
By-and-large more affordable
Tendency to be weaker sounding speakers
Will always be reliant on another device to stream music
Can only stream to one Bluetooth speaker at a time - no multi-room support
Pairing process can be annoying each time or for new users
Who is a Bluetooth speaker best for?
Bluetooth speakers are best for those looking for a lower cost option, or those need portability and don't want to be tied down.
Wi-Fi
Wi-Fi speakers are a much more capable option to a Bluetooth speaker, connectivity-wise. But, Wi-Fi speakers can be all kids of complicated when it comes to their unique features. They can support different streaming platforms such as AirPlay or Chromecast, they can support multi-room streaming, and possibly may have smart assistants baked in.
Wi-Fi speakers tend to require power being connected to the wall at all times, but many speakers can also get quite loud. They also tend to have more premium-sounding audio. For audiophiles who want to go wireless, Wi-Fi is pretty much a necessity.
Alongside all that new-found functionality generally comes frequently higher prices, though not always. Speakers like the HomePod, Sonos, and the Echo will fall into this category of Wi-Fi speakers.
One of the first differentiators is smart speakers vs non-smart speakers. Some people heavily rely on these digital assistants, while others don't. This can be a good starting point when looking at which Wi-Fi speaker to adopt. The two biggest assistants are Siri and Alexa, with Microsoft's Cortana found in one speaker — the Harmon|Kardon Invoke.
Siri can obviously be found solely in the HomePod, while Alexa can be a frequently seen feature in a bevy of others.
Both Siri and Alexa are useful to get answers to questions, create lists, control music playback, or manage your smart home. Alexa has the advantage early on with support for third-party skills that expand he functionality, though Siri is gaining her own new features with Siri Shortcuts coming fall of 2018.
Who are Wi-Fi speakers best for?
Smart speakers are best for anyone who wants the latest features in their speakers and love to use Google Assistant, Microsoft Cortana, Siri, or Alexa. They have to be ok with the built-in microphones always listening for the key phrase such as "Hey, Siri!" or "Ok Google". They are also perfect for smarthome owners who want to control their devices.
For Apple users, AirPlay can be a must-have feature. AirPlay makes it extremely easy for any iOS, macOS, or tvOS device to connect and play music back. It even works for guests. There is no convoluted pairing process seen with Bluetooth.
Apple recently upgraded AirPlay to AirPlay 2. This second generation update brings many changes, but most predominantly, multi-room support. An iPhone can stream any audio to all AirPlay 2 speakers in the same home simultaneously. But here comes the rub.
Some speakers currently support the original AirPlay and of those, some will be upgraded in the future to support AirPlay 2. New speakers introduced will also support it out of the box. The issue lies in the fact there is not much transparency on which speakers will be getting upgraded, and which won't.
Many manufacturers have pledged support, but remained mum on when it will turn up. Libratone has said their excellent Zipp and Zipp Mini speakers will be upgraded to support it in September, and Sonos said some of theirs will support it in July. We've put together a bit of a list so far of AirPlay 2 compatible-speakers, but it is undoubtedly murky for consumers.
There is simply no comparison where a Bluetooth speaker comes out on top of an AirPlay 2 set. But, that comes at a price.
Obviously AirPlay and AirPlay 2 are particularly beneficial for Apple users, especially when everyone in the house uses Apple products. Since they can be streamed to effortlessly from any Apple device, it opens a lot more possibilities than some others. Those who want multi-room and AirPay should wait for more AirPlay 2 speakers to be released or updated.
Other considerations
Beyond just how the speakers connect, and what smart assistant technology they rely on, there are other factors to consider when looking at speakers.
AirPlay 2 includes multi-room support, but it isn't the only option. Many others provide their own multi-room streaming solutions such as Sonos or Marshall. Where AirPlay 2 requires an Apple device, the other vendors are more cross-platform.
One of the biggest benefits to a speaker connected to the Wi-Fi, is its ability to stream audio independently of any other device. HomePod can stream Apple Music by itself without needing a connected device. Many Alexa-equipped speakers can stream Amazon Music and Spotify. Sonos also has a whole host of sources as well that it can connect to without a device streaming to it.
Since these can play by themselves, there is no issue of proximity in keeping the music playing. If you are hosting a party playing music on your speakers and have to run outside or to pick up more ice, the party can continue in your absence without "dead air" dulling the party.
They don't all stream every service though. So, if there is a particular service you subscribe to, it is important to see if it is able to stream it by itself, or if it will need your phone, your tablet, or computer to "push" the content to it, instead of the speaker "pulling" to it from the service directly.
Can have premium-sounding audio
Music can be streamed independently
Comes in wide range of sizes
Multi-room support
Some have Chromecast support
AirPlay and AirPlay 2 only work with Wi-Fi speakers
Quickly get more expensive
More confusing between smart/non-smart, AirPlay/AirPlay 2, Chromecast, streaming services, and more muddying the decision making process
Requires constant power cable plugged in more often than not
Wi-Fi speakers as a category are best for those who generally value sound over portability. Most Wi-Fi users tend to want more out of their speakers and like the additional functionality that they present. They are also great for their independence, not needing a phone to control. Lastly, anyone who wants a smart speaker needs to look at a Wi-Fi model.
Combo Wi-Fi and Bluetooth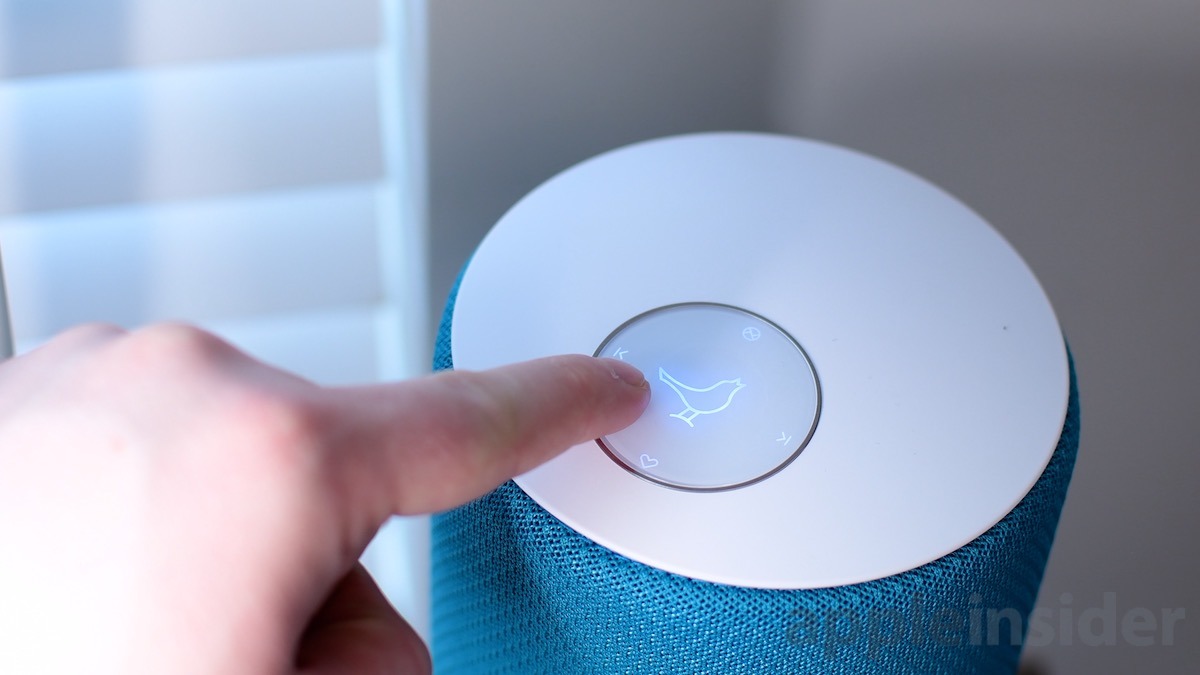 Some devices out there split the difference, opting for both Wi-Fi and Bluetooth. This offers the utmost connectivity convenience, able to work on Wi-Fi at home, but a built-in battery and Bluetooth work on the go.
Libratones Zipp and Zipp Mini are the most notable examples of this type of speaker. They support AirPlay and soon AirPlay 2 and Spotify while at home, but can easily work through Bluetooth. A built-in handle and a battery completes the experience.
Of course, any of these types of speakers can carry a significant price tag. Even the more portable Zipp Mini is more expensive than most Bluetooth speakers.
Listen up
Regardless which route you go down, Wi-Fi or Bluetooth, you will never be short on options. Even with us covering generalities, there are still speakers that break the rules. The Amazon Echo Tap has Alexa built-in while being portable. The Fluance F170 is a massive wall-powered Bluetooth speaker that sounds amazing.
It would be nice to see nearly all Wi-Fi speakers support nearly the same primary features so that we can get back to focusing on the primary importance: audio quality. Until then, there are a lot of research and comparisons that can go into choosing the perfect speaker for each use case.
Where to buy
For the lowest prices on speakers, be sure to check out our Smart Speaker Price Guide. By shopping at third-party resellers, consumers can save on popular home theater audio solutions, such as Apple's HomePod and Sonos soundbars and speakers. Adorama and B&H, for instance, both carry a variety of Bluetooth and WiFi speakers with free shipping and no tax collected in most states*.