AirPods with more features, new studio quality headphones possibly coming from Apple in 2019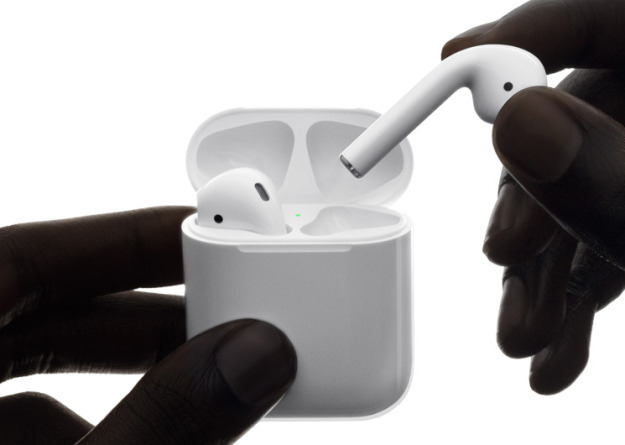 AppleInsider may earn an affiliate commission on purchases made through links on our site.
Apple appears to be shooting for a pair of high-end portable audio devices for release in calendar year 2019, with development of both well underway.
The new AirPods will be higher-end than the current model, says Bloomberg in a new report on Monday. Reportedly, "internal discussions" are ongoing about the product, with the company considering biometric sensors for the device like a heart rate monitor.
Apple also appears to be widening manufacturing options for the AirPods. Foxconn is reportedly in on future manufacturing of the device, possibly in response to low quantities at release attached to manufacturer Luxshare's inability to deliver on time and low volumes at launch.
The new AirPods are likely going to cost more than the existing $159 for the set. A previous rumor suggested that new AirPods with smaller components could launch later in 2018 — but that rumor appears to be for a slightly updated device, and not Monday's rumored set.
AirPods shipped in late 2016, but Apple struggled to keep up with demand at launch. The $159 AirPods include Apple's custom W1 wireless chip, which allows easy pairing across a range of devices signed into the same iCloud account. The accessory is expected to soon be enhanced by a wireless charging case that will be compatible with Apple's AirPower charging mat.
New Apple-branded headphones coming as well?
The rumored over-ear headphones are said to eschew Beats branding with Apple's own mark, and will compete with "pricey models from Bose and Sennheiser" according to the report. Author Mark Gurman claims that Apple originally intended to introduce the headphones at the tail-end of 2018, but unspecified "development challenges" forced a push of the devices into 2019.
The report also claims that Apple is looking to widen the manufacturing base of the HomePod, also tapping Foxconn for that as well. A new model may appear "as early as 2019" but nothing else is said about the device in the report at all.
Bloomberg points out that deals are not finalized, and production is yet to begin on either the AirPods with biometric sensors, or the studio quality headphones.