Apple starts iPhone 6s mass production in India to combat import duty hikes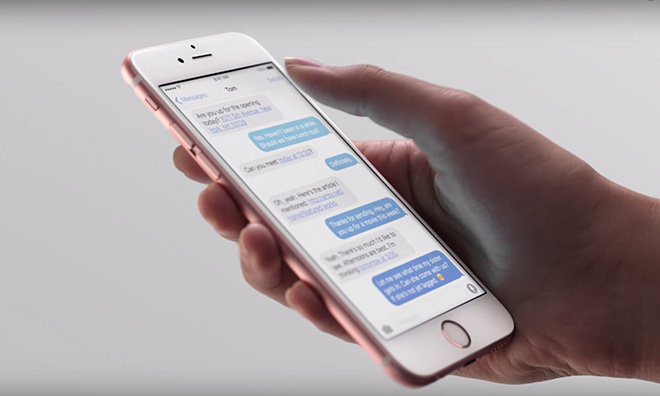 Apple has reportedly started commercial production of a second iPhone in India, with a Wistron facility manufacturing the iPhone 6s for sale in the region alongside the iPhone SE, a move that will help Apple avoid import duties for the second India-produced model.
Mass production of the iPhone 6s started last week at Wistron's Bengaluru facility, senior industry executives advised to the Economic Times. The change in manufacturing follows a reported production trial of the iPhone 6s and iPhone 6s Plus in April, with the executives noting the iPhone 6s was selected due to its sales potential.
According to research firm Counterpoint, it is estimated the iPhone 6 series accounts for a third of iPhone sales in India. By comparison, the locally-made iPhone SE provides less than 15 percent of revenue.
Manufacturing partner Wistron received approval to expand its facilities in March, which cleared the way for production of a new model. At the time, it was believed the new factory on 43 acres of land would involve an investment of 6.8 billion rupees ($105 million) from Wistron on the land and the facility, which would be used for smartphone production as well as Internet of Things and bio-tech devices.
Producing the iPhone 6s in India will help Apple avoid any changes to import duties for the smartphone, in a similar way to how the iPhone SE was protected from New Delhi tax increases earlier in 2018.
While the Made-in-India iPhone 6s will only be sold in India, the tax saving is unlikely to affect the price paid by consumers, the executives believe. Since it will take time for the locally-produced iPhone 6s to scale up, imports will continue until production capacity improves, causing some of the iPhone 6s supply to be hit with the tax.
The executives claim Apple intends to expand local production even more, to further protect itself from tax increases. In December, the basic customs duty for smartphones rose from 10 percent to 15, before rising again to 20 percent in February, while in April, the government imposed a 10-percent customs duty on electronic components, including circuit boards, camera modules, and connectors.
In 2018 alone, these tax rises forced Apple to increase its prices in India by between 6 and 7 percent.
Apple's efforts in India have been fruitful for the company, according to details revealed in its Fiscal Year 2017 report, published in April. Revenue in India grew year-on-year by 17 percent with profits up 44 percent, but with overall revenues lagging far behind Chinese vendors including Xiaomi, Vivo, and Oppo who concentrate on the value end of the smartphone market.