Microsoft's next Surface product might be just pocket-sized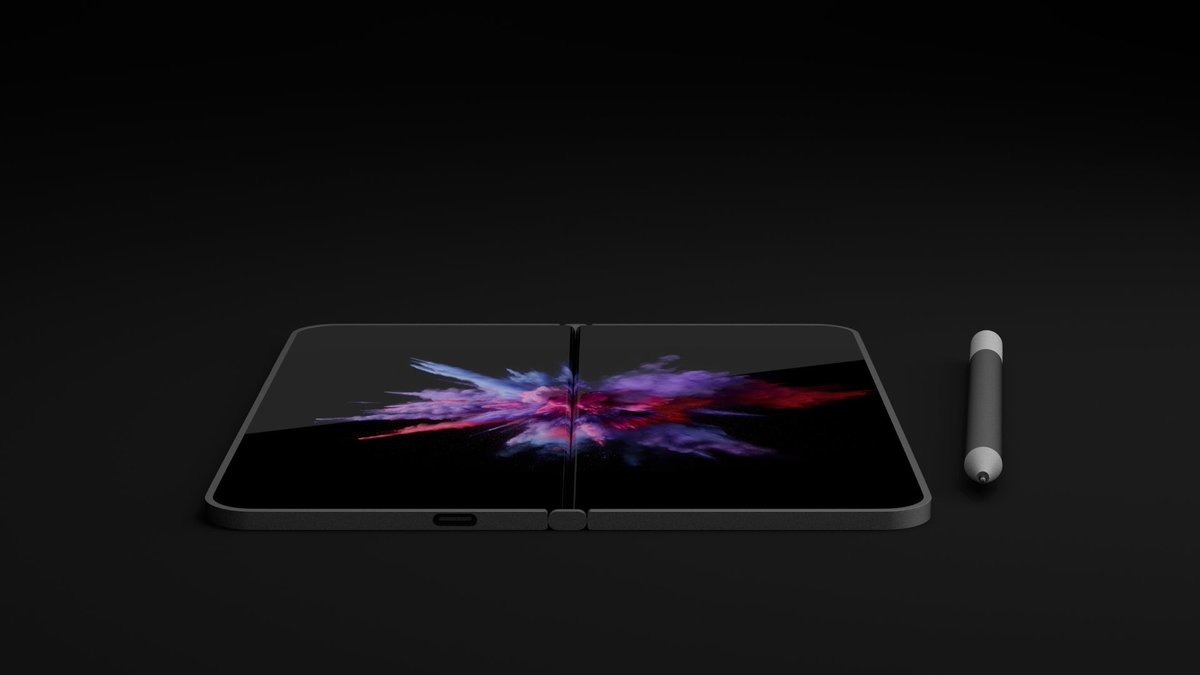 Microsoft's long-rumored "Andromeda" device will be a "pocketable" Surface product, further smearing the line between phones, tablets, and laptops, according to a leaked internal document.
"It's a new pocketable Surface device form factor that brings together innovative new hardware and software experiences to create a truly personal and versatile computing experience," the document reads according to The Verge. Sources for the site added, however, that Microsoft could kill the project at any time, much as it did the "Surface Mini," which was scrapped just weeks from launch.
Patents and reports have pointed to development of the "Andromeda" project for some two years. Current engineering samples are said to resemble mockups created by designer David Breyer, showing a hinged device with a wraparound display that bridges the gap of the hinge when it's fully opened.
Microsoft is allegedly experimenting with ARM-based processors at the moment, but could go with either Intel or Qualcomm for final chips. The company is tentatively aiming at a 2018 launch date.
OEMs should subsequently adopt "Andromeda" concepts. In fact Intel is said to be working on similar dual-screen hardware, taking advantage of the software Microsoft is developing, and sharing reference designs with Asus and Lenovo.
Microsoft has enjoyed modest success with the Surface line, to the point that the Surface Pro has often been seen as the model for Apple's iPad Pro. The Surface was created as an attempt to compete with the original iPad, which in turn was marketed as a bridge between the world of iPhones and MacBooks.
Apple has been rumored as working on foldable designs of its own, something supported by published patents. Any launch may wait until 2020 or later, though.