MediaTek gets HomePod Wi-Fi chip orders, angling to be iPhone modem supplier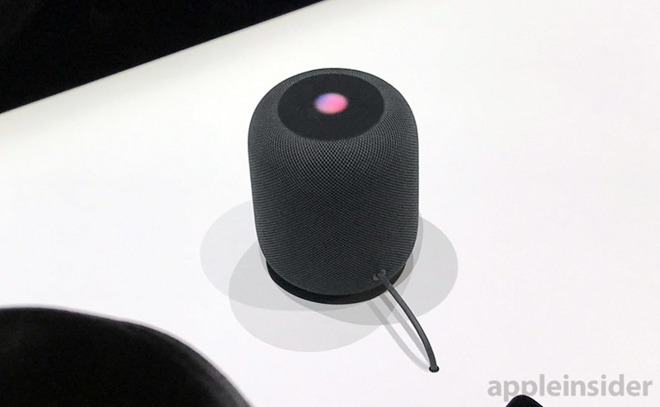 AppleInsider is supported by its audience and may earn commission as an Amazon Associate and affiliate partner on qualifying purchases. These affiliate partnerships do not influence our editorial content.
MediaTek is potentially getting closer to potentially becoming an iPhone modem supplier, after supply chain sources of a report claim the Taiwanese manufacturer is probably going to supply Wi-Fi chips to Apple for the HomePod.
The possibility of MediaTek becoming a modem chip provider to the iPhone is still on the table, according to sources of DigiTimes, with Apple still considering alternatives to using similar modems from Qualcomm. Sources believe that, if there have been talks between the companies, a decision won't be made by Apple until an agreement could be made in a number of areas, including the product roadmap, technology development, and collaborative efforts.
For the moment, MediaTek may be celebrating another Apple order win. Though worded with slight uncertainty, the same sources claim MediaTek is "likely" to provide the "customized Wi-Fi chips" required for the HomePod. If confirmed, this would mean MediaTek would be providing the same Wi-Fi and Bluetooth module that is already supplied for the smart speaker by Broadcom.
Currently, Apple relies on modems from both Qualcomm and Intel for use in the iPhone, but is apparently looking to migrate away from Qualcomm as a supplier of the component. An April report suggested Apple was to reduce the proportion of iPhones using Qualcomm modems to 30 percent, while Intel supplies 70 percent.
Analyst Gus Richard of Northland Capital Markets suggests differently, that MediaTek could in fact displace Intels supplies. Reports from December 2017 also suggested the possibility of MediaTek chips gaining a role in the iPhone modem supply chain.
Apple is believed to be looking towards other modem suppliers for the iPhone, due to its ongoing courtroom activity with Qualcomm. Apple has accused Qualcomm of withholding close to $1 billion in promised payments due to Apple's cooperation with a South Korean antitrust investigation against Qualcomm, which resulted in a fine of $853 million.
While Apple has stopped paying royalties until litigation completes, Qualcomm has retaliated by alleging Apple is using the courts to secure better pricing for components. At the same time, Qualcomm also alleges Apple has infringed on its chip production patents.
MediaTek recently unveiled a new 5G modem chipset, the Helio M70, which the company claims has been developed based on 3GPP standards. The modem is able to transmit data at up to 5Gbps on a 5G network, and uses a 7nm process by chip producer TSMC for reduced power consumption.
The modem is also being released six months ahead of schedule, starting in 2019, which the sources suggest could be an indication it wants to win orders from Apple.