Sonos first third party to deliver promised AirPlay 2 support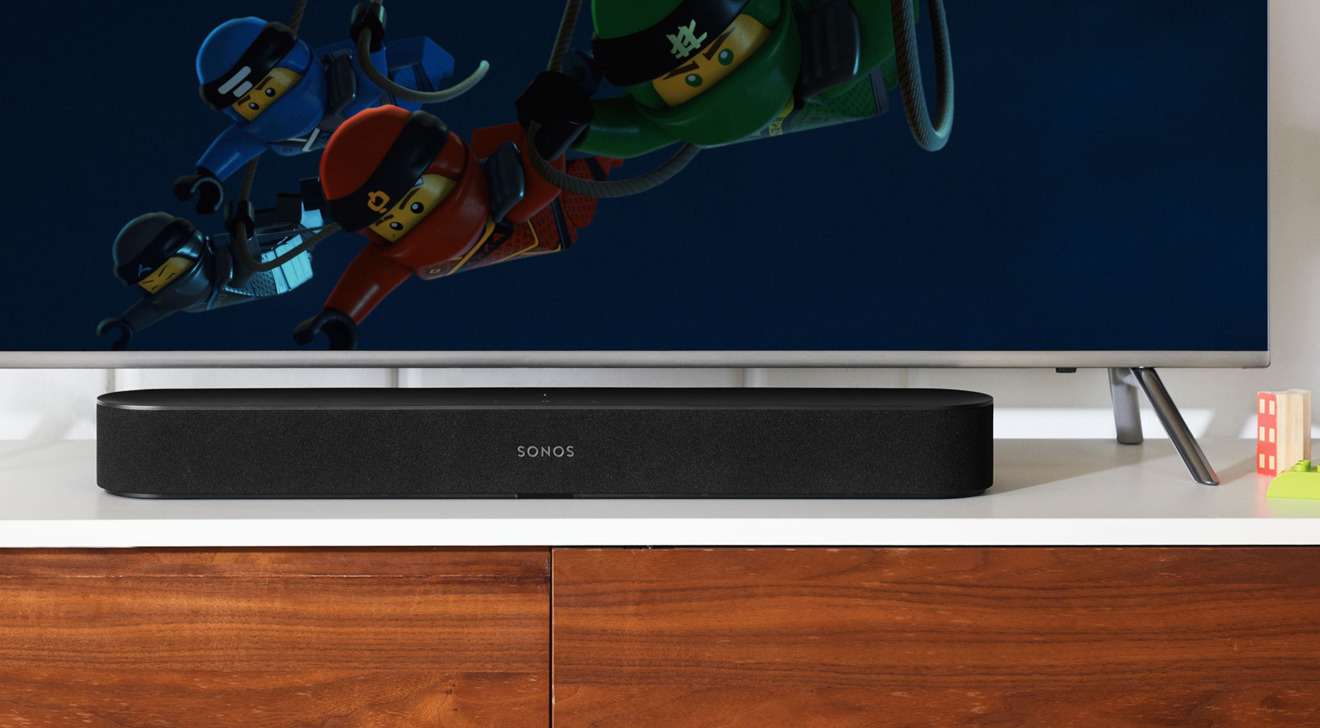 AppleInsider is supported by its audience and may earn commission as an Amazon Associate and affiliate partner on qualifying purchases. These affiliate partnerships do not influence our editorial content.
Sonos on Wednesday launched its promised support for AirPlay 2, initially available through a handful of the company's speakers.
The technology requires installing software updates, including a new version of Sonos Controller for iPhones and iPads, but having just a single compatible speaker will then enable AirPlay across any Sonos speaker in the same group. Sound from any AirPlay-compatible app will work, whether music or video.
Supported products include:
The upgrade also enables control of Apple Music through Siri through an iPhone or iPad, some given examples being "play Beats 1 Radio in the bedroom," or "turn it up in the living room." This requires using the iOS Home app to add compatible speakers as new accessories, and selecting "Don't Have a Code or Can't Scan." At that point, nearby Sonos speakers should appear as options.
On Alexa-compatible devices people should be able to switch between assistants at will, though once Apple Music content is started Alexa can only change volume or skip to the next track.
Sonos is the first third-party speaker maker to deliver AirPlay 2 compatibility. When the technology debuted alongside iOS 11.4 in May, the only speaker to support it was Apple's own HomePod.
Several other vendors have promised to add the format to their speakers and receivers. These include Bang & Olufsen, Denon/Marantz, Libratone, and Naim. Yamaha is a possibility, but the company told AppleInsider only that it "has not made any announcement about AirPlay 2 support."
The headline feature of AirPlay 2 is Sonos-style multi-room audio, but it also enables stereo pairing on the HomePod, along with a variety of other improvements. A substantially bigger streaming buffer versus the original AirPlay protocol helps reduce interruptions due to network issues.
There is also Siri control, tighter sync between speakers, and the ability to continue streaming without being interrupted by phone calls, games, or videos.
Speakers with AirPlay 2 compatibility appear in within the iOS Home app, and can be assigned an individual room like any other accessory. There speakers can be played or paused, and included within favorites, but can't yet be included in HomeKit scenes.