Apple's Tim Cook & Eddy Cue return to elite Sun Valley conference for 2018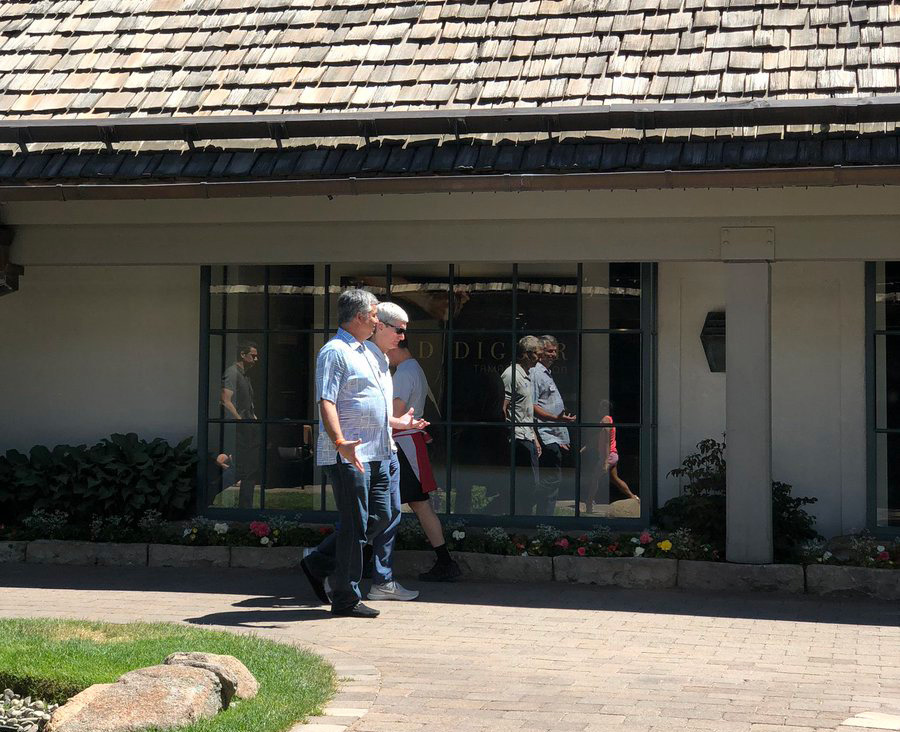 Apple CEO Tim Cook and senior VP Eddy Cue have once again made an appearance at the annual Sun Valley conference in Idaho, attended by the elite of the media and technology worlds.
The conference is hosted by investment firm Allen & Co., and plays host to top-level executives who sometimes use the event to broker deals behind the scenes. This year some of the people present are said to include media baron Rupert Murdoch, Amazon's Jeff Bezos, Google's Sundar Pichai, and Facebook CEO Mark Zuckerberg.
NBC notes that some high-profile deals have been begun at Sun Valley in the past, such as Disney's $19 billion ABC/Capital Cities buyout, and Bezos' takeover of the Washington Post.
This year could be particularly interesting, since Disney and Comcast are currently fighting to buy out key assets of 21st Century Fox. The Murdoch family has voting control of 21st Century Fox, so Sun Valley could be used to sway them towards supporting one bid or another.
Any agreements Apple has struck at Sun Valley have largely been kept in the shadows, but the company has a growing footprint in media. On top of owning key hardware platforms, Apple Music, and iTunes, the company is venturing into high-budget original TV shows which could premiere as soon as March 2019. Cook and Cue might want to lure networks into producing more content, or even secure distribution deals outside of Apple platforms.