U.S. trade rulings could impose 10-percent import tariff on Apple Watch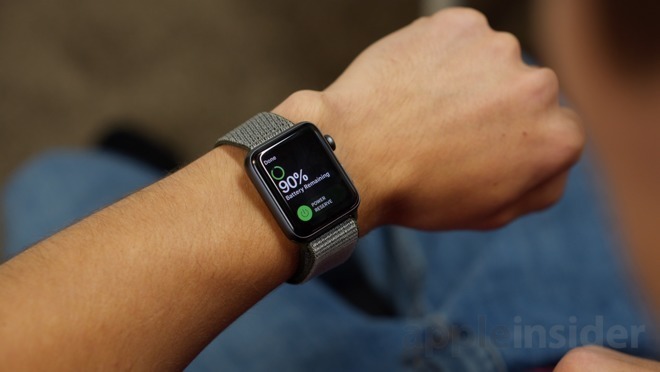 Despite assurances that the iPhone will not be impacted by U.S. import tariffs against Chinese goods, Apple may still be affected, with the Apple Watch listed alongside fitness trackers and other accessories assembled in the country under new proposals.
New government rulings on a new round of tariffs the United States intends to apply on Chinese produce names the Apple Watch, as well as a number of Fitbit trackers and Sonos speakers, Reuters reports. The named products, and others, are goods that are assembled in China before being imported to the United States, causing them to be subject to potential tariffs.
The devices are singled out because they are classed by U.S. Customs and Border Patrol officials under a subheading of "data transmission machines," within a list of U.S. tariff codes. Approximately 6,000 codes are included in tariff proposals announced earlier this month, expected to affect $200 billion worth of imports.
If the list passes through the current public comment period unscathed and is implemented this fall, the Apple Watch and other named hardware could be subject to a 10-percent tariff.
Neither Apple, Fitbit, nor Sonos has publicly commented on the potential tariffs, but Sonos did advise it could affect prices paid by consumers. In a filing earlier in July, Sonos claimed "the imposition of tariffs and other trade barriers, as well as retaliatory trade measures, could require us to raise the prices of our products and harm our sales."
It is possible that the products may not ultimately be affected by the tariff, as trade experts advised to the report that the codes for specific products are only public knowledge due to regulators being asked by manufacturers to properly classify them. As codes can apply to specific models of device, it is possible they do not apply to currently-sold versions of devices.
Companies can also attempt to get around the issue by asking for the code to be dropped during the comment period, to apply for an exclusion for their products, or attempt to have the devices reclassified under a different code that is not subject to the tariff.
While the Apple Watch stands to be hit with the tariff, it is thought the iPhone will not be subjected to similar treatment. In June, it was reported Apple CEO Tim Cook was informed by White House officials that, even though tariffs against Chinese goods will proceed, the U.S. government will not extend the same restrictions to iPhone.
Product-based attacks are not the only ways Apple can be affected by the U.S. government's growing list of tariffs. Tariffs applied to steel and aluminum imports could affect the Mac Pro, despite the computer's production in the United States.