'Unleash' iPhone X ad showcases A11 Bionic chip's performance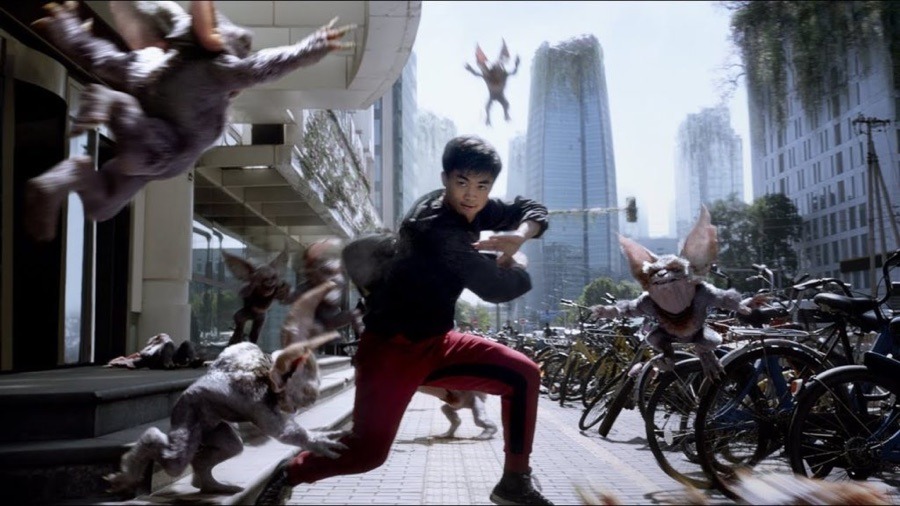 Apple's latest commercial for the iPhone X concentrates on the premium smartphone's performance and the power of the A11 Bionic processor, by featuring a gamer using martial arts to fend off game characters entering the real world.
Published to Apple's YouTube channel on Wednesday, the "Unleash" commercial starts with a man walking down the street, playing the game Vainglory 5V5 on his iPhone X. Environmental elements of the game, including plants and crystals, suddenly appear on the street around the player, and he is attacked by a number of small creatures.
Fighting off the swarm with martial arts choreography, he then runs further down the street, only to be chased by a walking tree, which he also climbs and fights, defeating it and turning the enemy into a pile of coins. Not long after, the man uses a glowing fist to punch a giant lizard.
The commercial then cuts to the game being played on the iPhone X, showing an avatar fighting a large lizard enemy. Right at the end, the player switches applications from the game to another app, revealing he was streaming gameplay to an audience, when he stops the stream and carries on with his journey.
As well as touting the A11 Bionic's graphical capabilities, the ad spot also showcases the multitasking abilities of both the iPhone X and iOS, with the protagonist not only switching between apps, but also responding to incoming messages during the fight.
The Unleash spot follows a similar fantastical commercial for the iPhone X released earlier this month. The "Memory" ad showcased how Face ID can be used to unlock apps without needing to remember the password, via a fictional memory competition.