Apple's incoming 6.5-inch iPhone will offer Plus-style landscape modes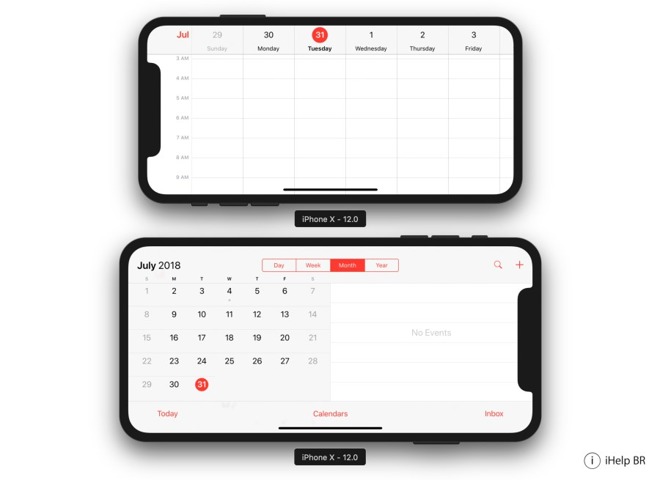 AppleInsider may earn an affiliate commission on purchases made through links on our site.
The 6.5-inch OLED iPhone expected this fall should support landscape orientation in select native apps, implying that Apple does indeed intend to treat it as a "Plus" version of a 5.8-inch counterpart.
Relying on the latest betas of iOS 12 and Xcode, iHelpBR used the latter's iOS Simulator to force iOS to run at 2688x1242 — the 6.5-inch phone's rumored resolution — and found that native apps like Mail, Calendar, and Contacts switch from portrait to landscape.
Apple's current 5.8-inch phone, the iPhone X, uses a 2436x1125 display and doesn't support landscape interfaces, despite having a bigger screen than the iPhone 8 Plus.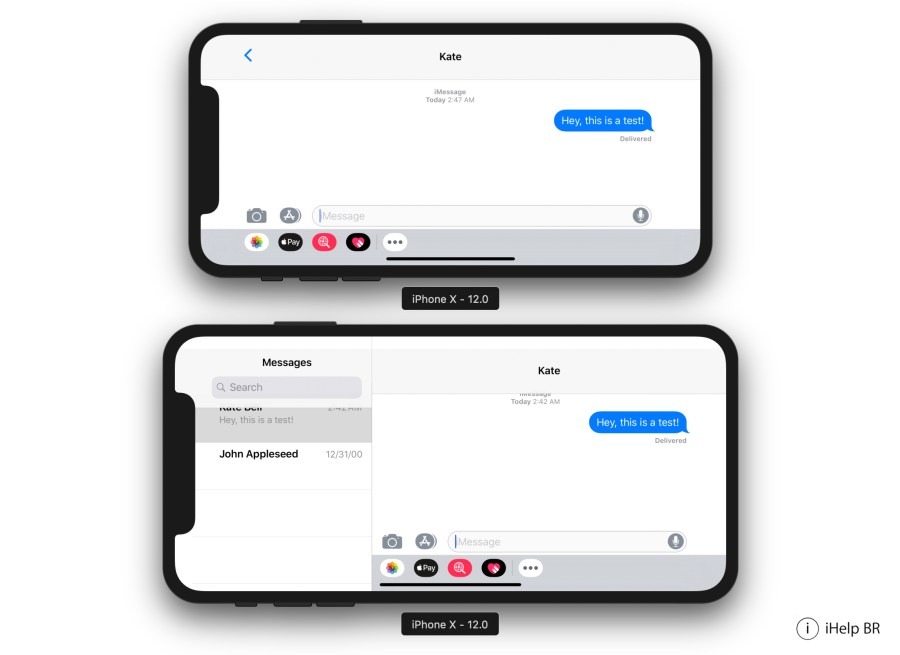 Still uncertain is what the company plans to do with its cheaper 6.1-inch LCD iPhone. It will presumably keep landscape mode off the phone in order to steer people towards more expensive hardware — while the 6.1-inch model may start around $600-700, the 5.8-inch one could hit $800-900, and the 6.5-inch unit $999.