Latest iOS 12 beta hints at rounded displays for Apple's 2018 iPad Pro refresh [u]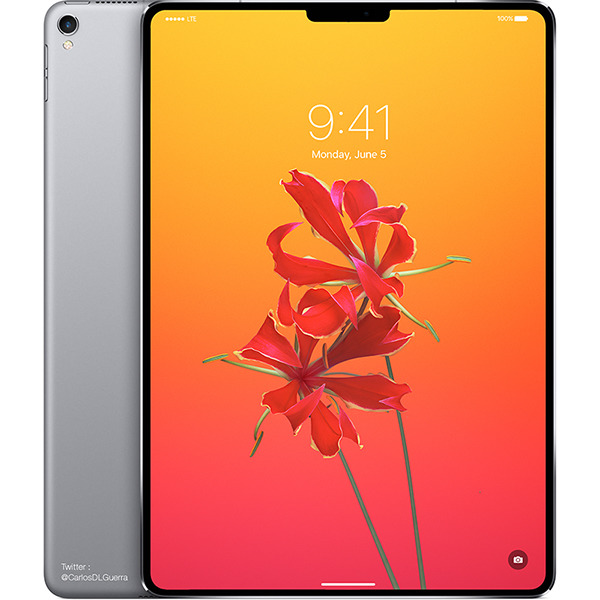 The next generation of iPad Pros should have rounded corners on their displays, as with the iPhone X, probing of the fifth iOS 12 beta suggests.
Visual assets uncovered in the beta include a rounded, rectangular mask used to round off the corners of interface elements. The PNG file is labeled "J3xx affordance corners," suggesting a 2018-era iPad.
In fact using Xcode's iOS Simulator shows that iOS 12 is able to accommodate rounded corners on an iPad, and a similar asset in the beta appears intended for Apple's 6.1-inch LCD iPhone, currently labeled the N84. It's believed that all three new iPhones shipping this fall — the others being 5.8- and 6.5-inch OLED models — will use edge-to-edge displays.
Similar design has been rumored for this year's 10.5- and 12.9-inch iPad Pros. In fact another recent iOS 12 discovery includes a beta icon clearly depicting an iPad with minimal bezels.
The latest assets were found by 9to5Mac.
The new Pros should also switch from Touch ID to Face ID, improving login convenience, and gain faster processors.
Update: Following the discovery, developer Steve Troughton-Smith posted to Twitter a set of images illustrating what screenshots could look like on a new 11-inch iPad Pro. As seen below, the images provide a correct representation of the iOS 12 user interface on an iPad boasting a screen resolution of 2,328-by-1748 pixels. The simulated screenshots also offer a look at how the new rounded corner graphical style might be applied to the operating system's multitasking windows.