Hands on: Can the Wyrex Qi charger beat out Apple's AirPower?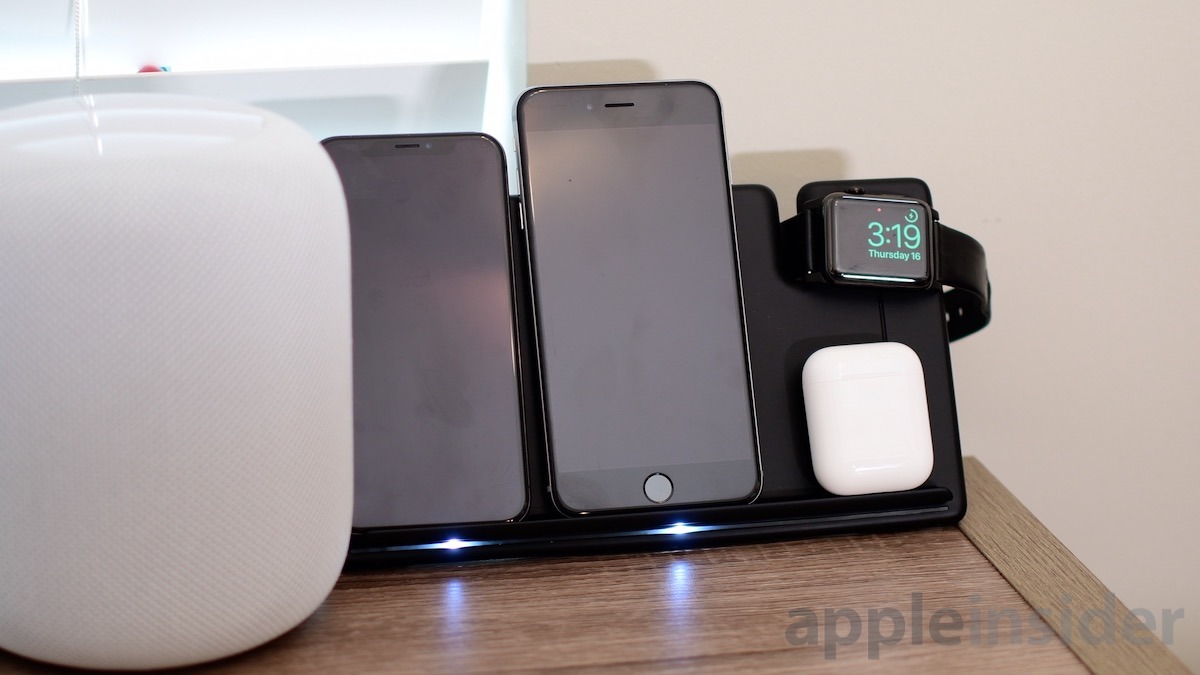 Since AirPower still hasn't seen the light of day, other companies are flooding to market hoping to overtake Apple's charger in design and ability. Is the newly launched Wyrex charger up to the task?
Wy-what?
Wyrex is a new wireless charger aimed at taking on Apple's yet-to-be-released AirPower mat, and the manufacturer claims that it is capable of charging up to four different devices simultaneously. That means two iPhones, an Apple Watch, and a set of AirPods all powering up at once.
It is a bit on the large size to accommodate such a medley of devices and works either propped up as a stand or lying flat as a pad. This is some much-needed versatility, Since iPhone X unlocks via Face ID, being angled upwards makes it easy to unlock and use while still charging.
The body of Wyrex is made of plastic, with subtle grooves on the front that indicate where devices can be placed to charge. An off-the-shelf power cord comes out of the back, with no ability to remove or replace it.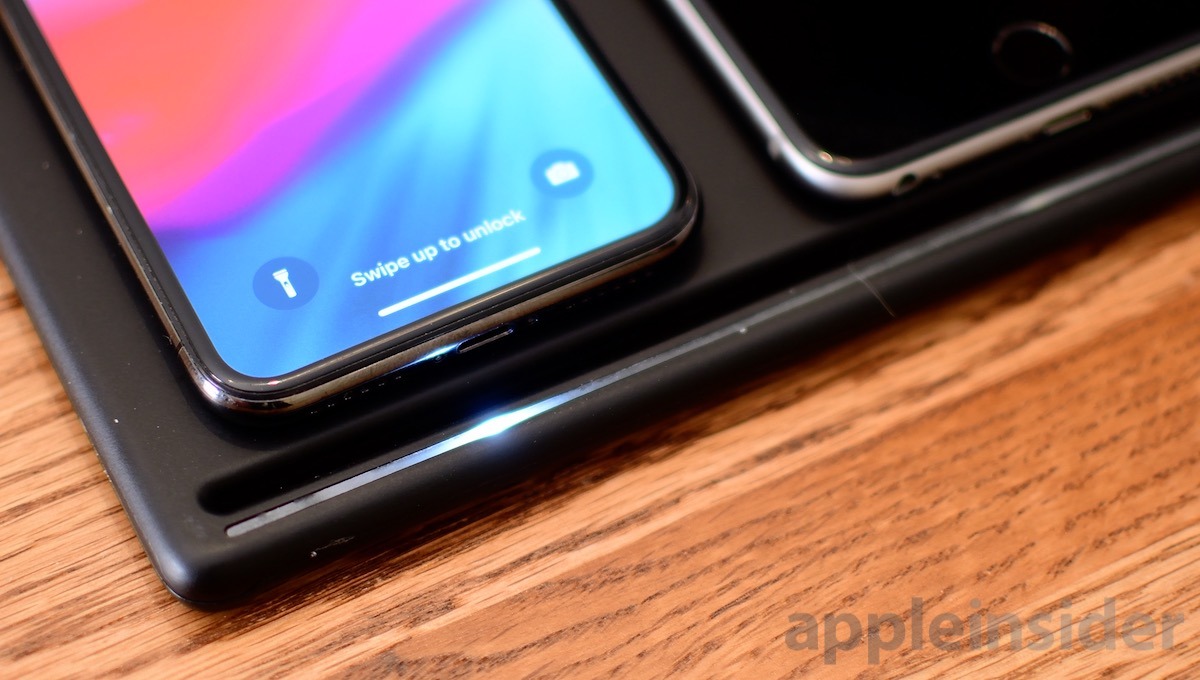 Below the charging devices lies a bar housing a series of status LEDs. We found these lights far too bright and in a dark room at night, they are a bit distracting.
Right above the status bar is a slot where the stand can be inserted or removed, depending on whether Wyrex is going to be used at an angle or lying flat. It isn't the most sturdy stand, but it works.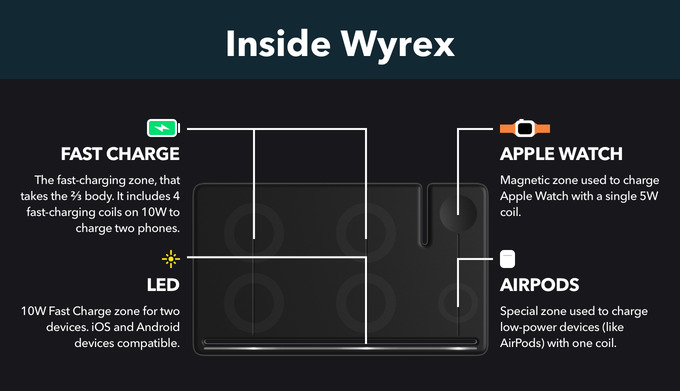 Technically, there are six charging coils within Wyrex — a 5W Apple Watch charger, a 5W Qi charger for smaller devices (i.e. AirPods), and four 10W Qi coils.
The 10W coils are stacked two-and-two and are meant to accommodate devices of different sizes and orientations. While there are four total, only one from the left and one from the right can be used at the same time. Apple's iPhones can only take advantage of 7.5W of available power, but it gives other devices the ability to use more.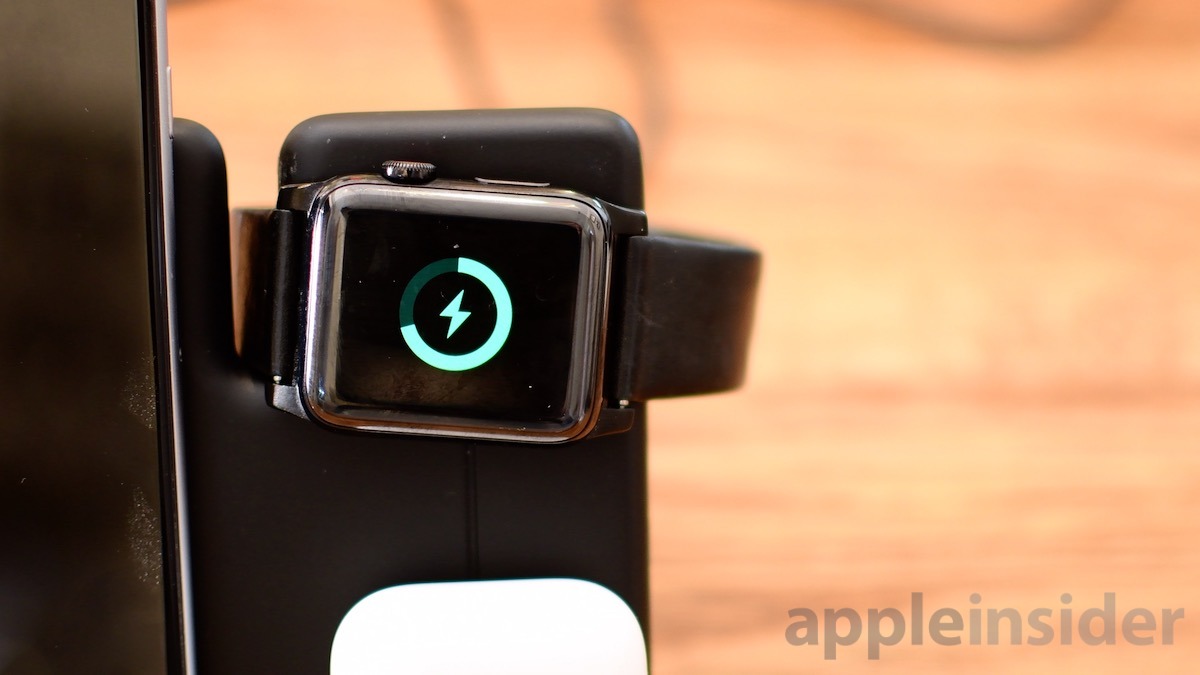 Speaking of the Apple Watch charger, you don't have to insert your own charger, like normally seen in third-party solutions. It is built-in, which also makes it blend in for a more seamless look, and less cable mess.
But, Wyrex's solution does not have a strong magnet. That, coupled with the lack of support on the right side causes the Apple Watch to tilt when used as a stand.
Versus AirPower
There's much we don't know about AirPower — but we do know enough to compare it to Wyrex.
The sample of Wyrex we tested was still a prototype and will improve before release, but it isn't close to Apple's craftsmanship.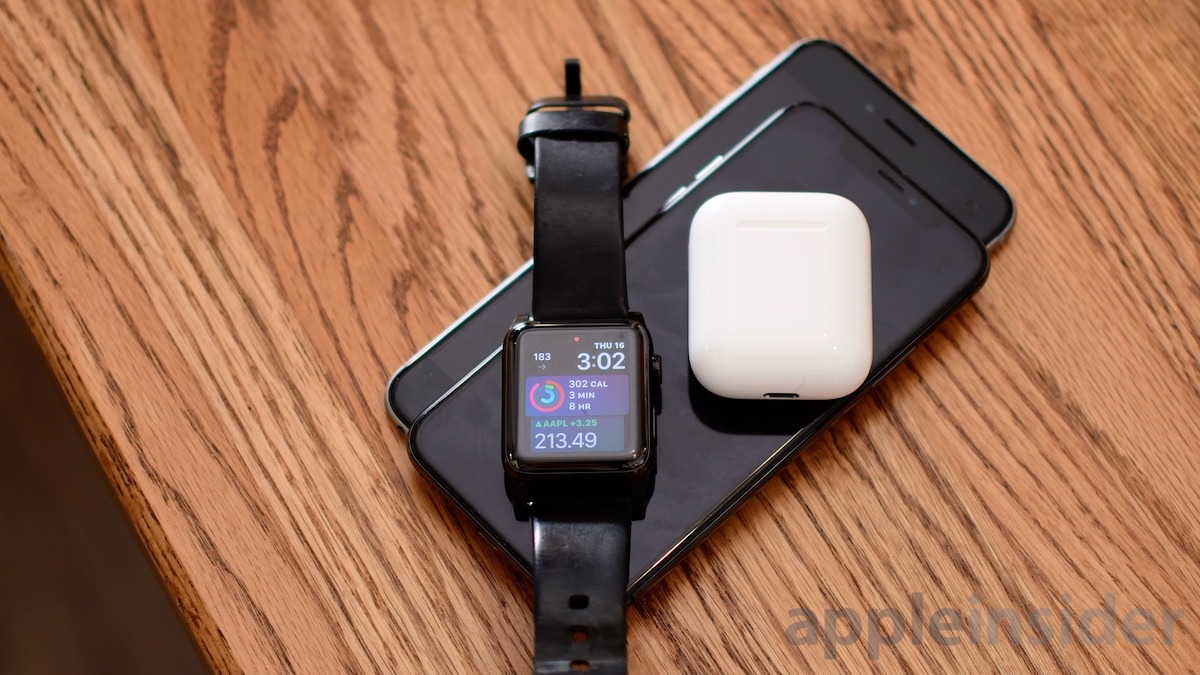 Wyrex wins out when it comes to versatility, being able to charge not just three devices, but four. It also can charge any Apple Watch, and not solely the Series 3 that AirPower is limited to. There is also the ability to prop up the charger instead of being relegated to lying on a table.
That flexibility also has a bit of rigidity to it though. Wyrex can charge all of those devices, but they do have to somewhat go into specific spots. Apple Watch must go on the charging puck and phones can't fit where AirPods rest.
If any users will be charging with Android devices, Wyrex may be the better option with the ability to support up to 10W of wireless power.
Conclusion
So which is the best wireless charger? We don't yet have AirPower in our hands, but it is unquestionably the better of the two.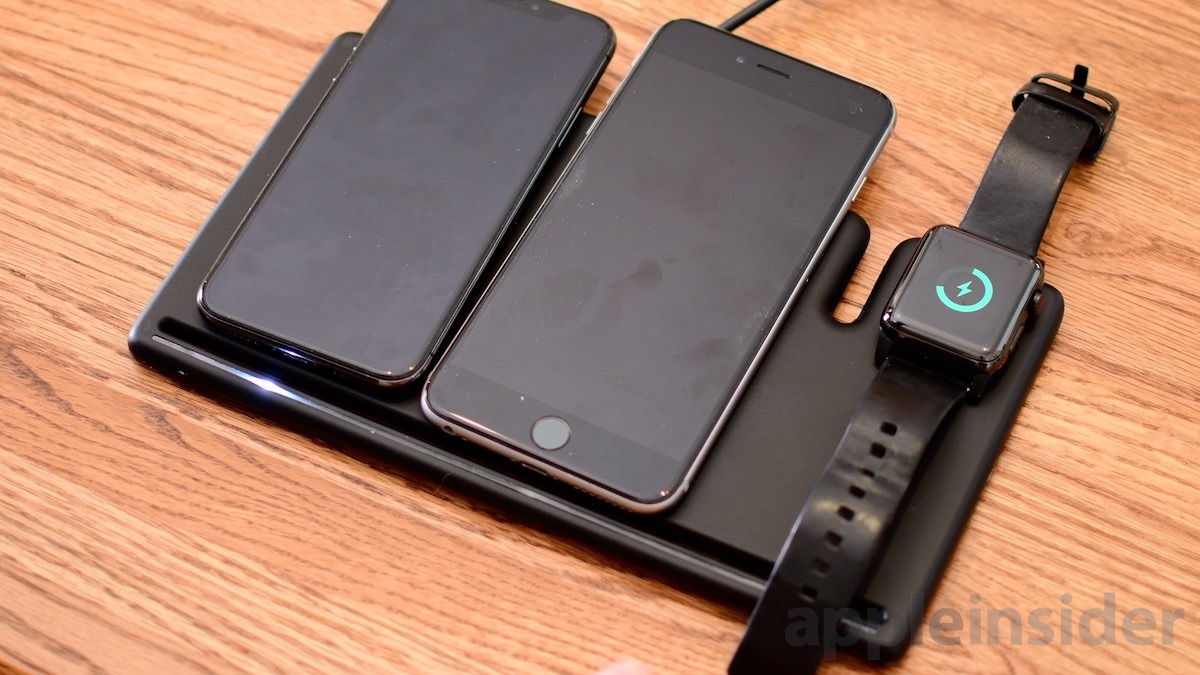 It is tailor-made for iOS/watchOS devices with far better build quality. Each device can be placed in any position on the charger and can power the Series 3 Apple Watch without a charging puck.
Another aspect we don't know about AirPower is the price, but it will certainly carry a premium over Wyrex.
For those who are looking to save a bit of money and have many devices to charge, Wyrex could be a winner. For those who still want the best wireless charger, they should probably hold out for AirPower.
If you want to pick up Wyrex for yourself, you can currently find it over on Kickstarter where it already has been fully funded.