Apple CEO Tim Cook donates nearly $5M in company stock to charity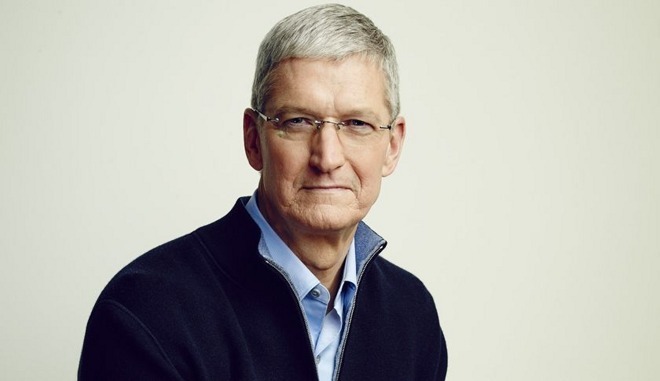 Apple CEO Tim Cook gifted 23,215 shares of directly owned company stock to an unidentified charity this week, an amount worth nearly $5 million at the end of trading on Tuesday.
Cook's charitable donation was recorded in a U.S. Securities and Exchange Commission filing today. As no shares were sold, a reporting price was not applied to the transfer.
Apple stock finished the day at $215.04, meaning Cook's gift, if converted today, would be worth $4,992,154.
While the destination of Cook's donation is unknown — corporate leaders are obliged to disclose movement of owned shares, but are not required to publicly report a charitable transaction's recipient — the executive has made similar gifts in the past. In 2015, Cook transferred 50,000 shares of owned company stock to an unspecified organization.
Including an acquisition of 166 shares on Jan. 31, the last effective day of Apple's 2017 Amended Employee Stock Purchase Plan period, the CEO now 878,425 shares of beneficially owned Apple stock.
In addition to direct donations, Cook has raised funds for the Robert F. Kennedy Center for Justice & Human Rights by auctioning off one-on-one lunches through online service CharityBuzz. One such auction brought in $330,000 in 2014.
Despite amassing vast wealth as Apple's top executive, Cook leads a relatively simple life that stand in contrast with other tech leaders who spend their fortunes on homes, yachts and planes. Indeed, Apple in 2017 mandated Cook use private jets for future travel, citing new security protocols.
Cook in 2015 said he plans to give a bulk of his money away to charity in what he called a "systematic approach" to philanthropy.