Multiplayer hit 'Fortnite' may be headed to the Apple TV [u]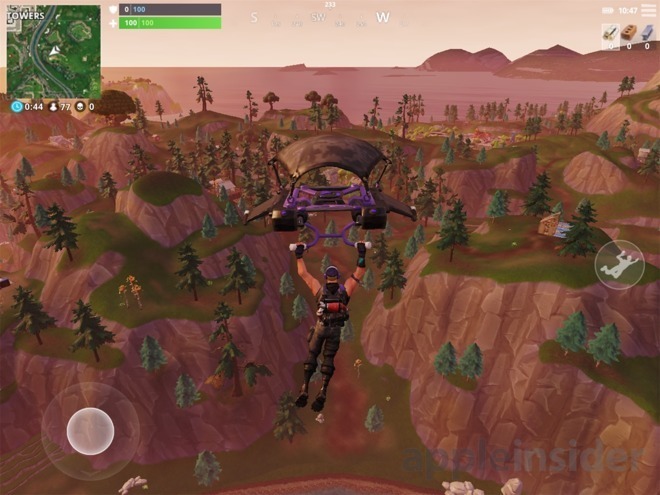 One of the most popular games in the world, "Fortnite," could be coming to the Apple TV at some point in the future, code suggests. [Updated with denial by Epic]
A reference to tvOS can be found in the game's code, according to "Storm," a Twitter user specializing in Fortnite leaks. No other details have been shared so far.
Epic Games' "Fortnite" is a free-to-play game that has succeeded mostly because of its main mode, "Battle Royale," based on another game, "PlayerUnknown's Battlegrounds." The lack of an entry fee combined with a more family-friendly atmosphere has made Fortnite wildly popular, and the title is now on several platforms including Apple's macOS and iOS.
The inclusion of a tvOS string is not a guarantee that the app will make it to the media streamer. However, it does suggest that Epic is at least considering the possibility.
On the low-end, "Fortnite" requires a A9 processor, as found in the iPhone SE and iPhone 6. So the app, should it materialize, will likely not be restricted to the Apple TV 4K.
Apple's tvOS set-tops have largely failed to take off as a gaming platform, even though they have enough power and support third-party apps. This is likely because of the Siri Remote, which simply doesn't have the controls to handle the actions and movement of a game like Fortnite. If the game was ported, players would essentially be forced to buy a gamepad.
"References to tvOS in the Fortnite files are the result of general Unreal Engine support for the Apple TV platform," he explained on Twitter.