GlobalFoundries drops push for next-gen 7nm semiconductor tech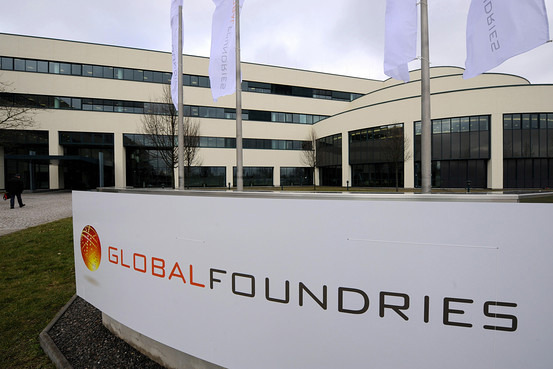 AppleInsider is supported by its audience and may earn commission as an Amazon Associate and affiliate partner on qualifying purchases. These affiliate partnerships do not influence our editorial content.
California chip firm announces a halt to its development of 7-nanometer fabrication technology, leaving Apple partner TSMC and rival Samsung as the only remaining players in the space.
GlobalFoundries announced Monday that it is backing away from its ambitious plans to develop next-generation semiconductor technology, and will instead refocus its investment on existing technologies.
According to AnandTech, the shift means GlobalFoundries will drop five percent of its staff. The move also means the only remaining players in the next-generation semiconductor space are a pair of current and former Apple suppliers, TSMC and Samsung, respectively, and that the consumer electronics industry as a whole whole may very well find itself more dependent on those companies.
"Demand for semiconductors has never been higher, and clients are asking us to play an ever-increasing role in enabling tomorrow's technology innovations," GlobalFoundries CEO Tom Caulfield said in a statement released by the company. "The vast majority of today's fabless customers are looking to get more value out of each technology generation to leverage the substantial investments required to design into each technology node. Essentially, these nodes are transitioning to design platforms serving multiple waves of applications, giving each node greater longevity. This industry dynamic has resulted in fewer fabless clients designing into the outer limits of Moore's Law. We are shifting our resources and focus by doubling down on our investments in differentiated technologies across our entire portfolio that are most relevant to our clients in growing market segments."
GlobalFoundries and Samsung have a joint technology agreement, though it appears the deal will not extend to the fabrication of 7nm chips.
While a difficult feat, shrinking die size increases the density of a given chip to fit more transistors into a smaller space, thereby presenting a number of performance and efficiency improvements. For consumers, benefits typically include a reduction in power usage that can help increase battery life, lower heat production, and a boost to processing capacity.
GlobalFoundries' decision comes months after TSMC ramped up production of its own 7nm chips, a healthy portion of which are likely bound for iPhone and iPad. As a fabless manufacturer, Apple designs its A-series silicon and outsources production to firms with foundries, such as TSMC.