New HomePod, 'AirPods 2,' death of 3D Touch all expected in 2019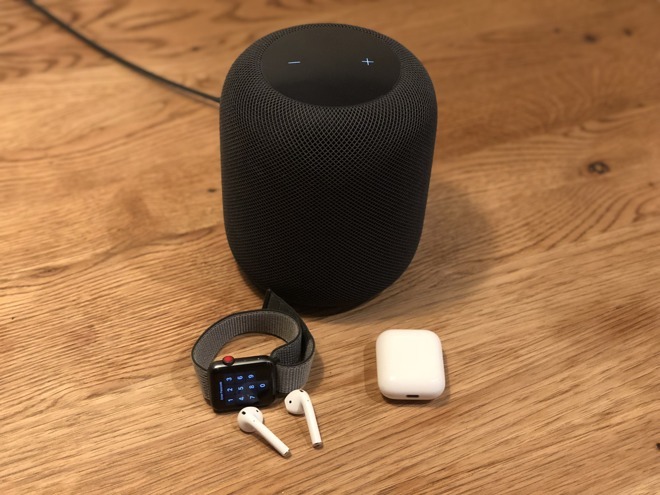 New reports from the Chinese supply chain suggest that Apple will bring a new HomePod to the market in 2019 alongside an AirPods refresh — and that the 2018 iPhone lineup will be the last to incorporate 3D Touch.
Barclays analysts recently toured China last week, meeting with suppliers to Apple. According to the research note, seen by AppleInsider, a new "AirPods 2" will launch in time for the 2019 holiday sales season. This is contrary to other reports that have suggested that there will be an early calendar year 2019 release of an updated product.
Also at some point, Apple is predicted to release a less expensive HomePod in 2019, intended to appeal to a wider portion of the market. This is also not a new rumor, with earlier iterations of it claiming that it would happen before the end of 2018 because of supposed lackluster sales at the existing $349 price.
More controversially, it is "widely understood" by the supply chain that the iPhone lineup in the fall of 2019 will lack 3D Touch. Barclays notes that the plans are not finalized, so the feature may appear, and it may not. It isn't clear why a future iPhone would lack the feature, given that it works fine on the iPhone X.
All of Barclay's predictions are evidently drawn from the supply chain — which has not been a good predictor of Apple's product plans. In fact, Apple CEO Tim Cook has cautioned about using supply chain as a source of data.
"The supply chain is very complex, and we obviously have multiple sources for things," Cook said originally in 2013, and has repeated since. "Yields might vary, supplier performance might vary."