Skype users can now record calls on Mac and iOS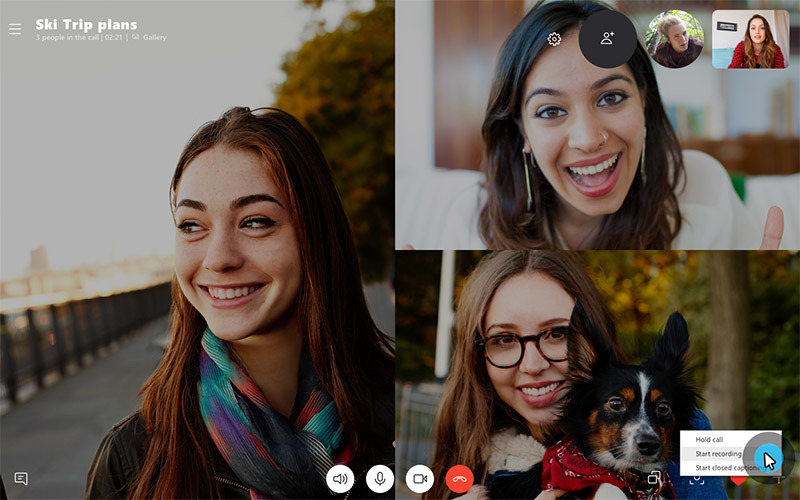 Microsoft on Tuesday added call recording functionality to its Skype voice and video calling service, an oft-requested feature that will add platform value for a wide swath of users, from professionals to on-the-go podcasters.
With the latest version of Skype for iOS and Mac, users have the ability to capture and share calls for the first time since the ubiquitous chat service launched in 2003.
A cloud-based solution, recordings are initiated by clicking the "+" icon at the bottom of Skype's user interface and selecting "Start recording." A banner appears on the screens of all users in the voice or video chat, notifying them that the call is being recorded.
During video calls, all user video is recorded, as is content from shared screens. The latter feature could prove useful when collaborating with colleagues.
When a call concludes, recorded content is made available in all users' chat timelines for 30 days. Participants can save the recording to local storage, including mobile devices where the clip will download as an MP4 file, or forward it to other Skype users.
Unfortunately for podcasters and audio professionals looking for a quality mobile recording solution, voice tracks appear to be combined automatically by Skype's backend. Whether the service intends to offer split tracks in the future is unknown.
Interestingly, call recording is available on all platforms except for Microsoft's own Windows 10, though Skype said support is due to arrive in the coming weeks.