Apple exec Eddy Cue 'overextended,' falling asleep in meetings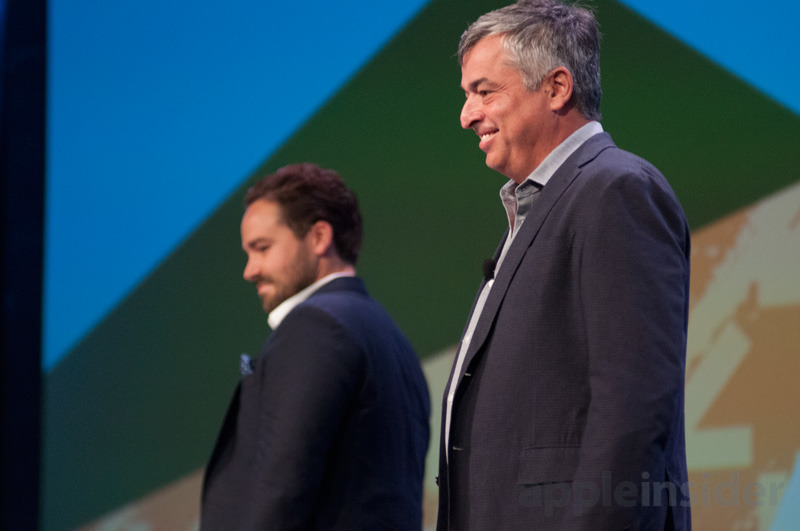 The stresses of heading up Internet Software and Services at Apple may be getting to Eddy Cue, who may even sometimes fall asleep during meetings, according to a new profile.
Eddy Cue will occasionally "fall silent, shut his eyes and tilt his head back," The Information said on Wednesday, citing several former Apple workers as well as an "outside partner" as sources. While people at the meetings have been sometimes been unsure if he was just staring at the ceiling, one source said that Cue began snoring on at least two occasions.
The profile suggests though that Cue isn't lazy or inattentive, but likely "overextended." The executive oversees Apple Music, iTunes, Apple Maps, Apple Pay, iCloud, and much more, even the high-budget TV shows slated for 2019. These segments have become increasingly important to the company — services revenue jumped 31 percent year-over-year in the June quarter.
Under this workload, Cue has allegedly "failed to intercede in conflicts" at "important moments," the report adds.
One example involves the company's $3 billion Beats takeover in 2014. The two companies ran into culture clashes so severe that there were "almost literally fistfights over design aspects, features, aesthetics," one source said. As a team was preparing for the launch of Apple Music in 2015, Cue was allegedly in absentia when it came to mediating between groups.
The executive is also claimed to have had little interest in some of the businesses he's been responsible for, such as iBooks, now known as Apple Books. After Apple was punished for antitrust violations for instance, Cue reportedly claimed that "no one reads books anymore" in a subsequent meeting.
Similarly he was once in charge of Siri, the company's voice assistant, but supposedly showed boredom when presented with data about its performance. He fell asleep during two meetings, one ex-Apple employee said.
Cue has been with Apple since 1989, and is credited with helping to found not just iTunes and the App Store but even the company's general online store. Despite some failed efforts, he has also sometimes turned around Apple projects, for example evolving MobileMe into iCloud. His performance has made him extremely wealthy, receiving millions each year in salary, bonuses, and stocks.