Apple hires former Conde Nast executive to bolster Apple News business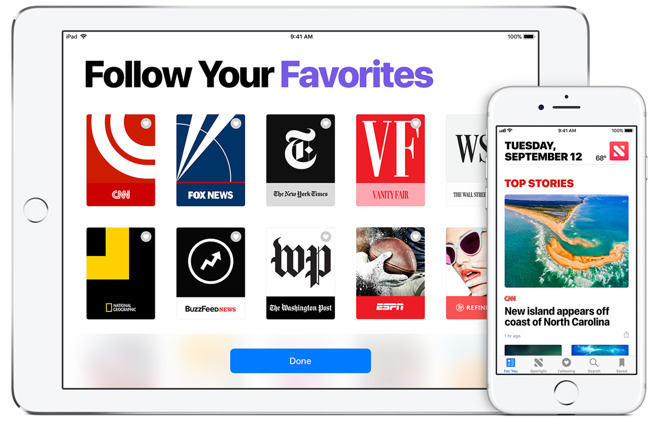 AppleInsider may earn an affiliate commission on purchases made through links on our site.
Apple recently hired Liz Schimel, a media veteran who previously served as president of Conde Nast China, as part of a continued push into the news business headed by its flagship Apple News product.
Schimel is tasked with managing Apple's news service under Peter Stern, the former Time Warner Cable executive who leads the company's subscription-based products, reports The Information. Stern was recently promoted
According to her LinkedIn profile, Schimel took on the role of "head of news business" at Apple in July, working out of New York. The publication believes her hiring suggests the iPhone maker is placing increased emphasis on generating advertising revenue through the News app.
Just prior to joining Apple, Schimel was named entrepreneur-in-residence (EIR) at Comcast Ventures in January. The executive has ample experience in the magazine business, having worked as president of Conde Nast China for five years and chief digital officer of Meredith Corporation. She also held VP roles at Nokia and AT&T, and served as SVP of Entertainment at Comcast from 2005 to 2008.
Launched in 2015, Apple News is a first-party news aggregator Apple offers on its iOS platform. Similar to other Apple services, like Apple Music, News benefits from human curation, carried out by an editorial team that reportedly fields story pitches through Slack.
Initially a minor player in driving traffic to major publications, News has quickly grown its user base and now commands a significant role in the online media market. An in-depth look at the service from The Information, published earlier this year, estimates Apple News can in some cases account for between 50 percent and 60 percent of traffic for certain publications.
While Apple News leverages Apple's massive iOS device user base to drive traffic, and in some cases new subscribers, the service has yet to generate "meaningful" advertising revenue for publishers, the report said. That could change under Schimel's guidance and Apple's rumored launch of a subscription news service on the back of its acquisition of Texture.