'iPhone XS' & 'iPhone XC' are the 2018 iPhone lineup names, according to Chinese carrier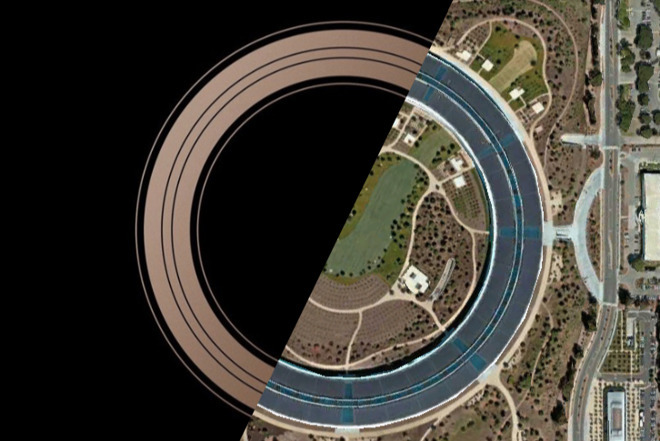 AppleInsider may earn an affiliate commission on purchases made through links on our site.
A slide from a presentation posted on social media suggests that the 6.1-inch LCD iPhone will be called the "iPhone XC," and is casting aside discussions that the larger OLED iPhone will be called the "iPhone XS Max."
The post on Chinese social media venue Weibo was discovered by Macotakara. Allegedly, the image was reportedly taken during a China Mobile presentation discussing the new models, and some features.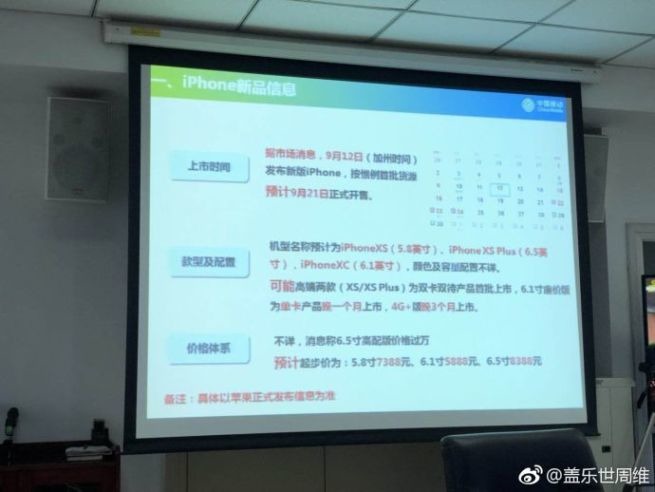 Pricing in China is listed, with the OLED 5.8-inch "iPhone XS" retailing for 7388 Yuan ($1079), and the "iPhone XS Plus" selling for 8388 Yuan ($1225).
The LCD "iPhone XC" is said to retail for 5888 yuan, equivalent to $860. However, all of the prices include China-mandated sales tax, pegging pricing at about $1000 for the "iPhone XS Plus."
While not much has been said about it lately, the LCD model has been rumored to be available in different colors. Ming-Chi Kuo predicted in July that the device would ship potentially ship in gray, white, blue, red, and orange case colors.
The last iPhone to use the "C" nomenclature was the iPhone 5c, which eschewed a metal case and returned to plastic — and positioned as a budget offering compared to the flagships of the year. It was made available in blue, green, pink, yellow, and white.
The slide also suggests that the "iPhone XS" is available as a dual-sim device, launching a bit later than the rest of the line.
The provenance of the photo is unknown. Similar slide leaks from the carrier to Sunday's have been accurate, but are also incredibly easy to fake.