Apple's premium-priced iPhone X hoisting up sales of iPhone 8 Plus, study suggests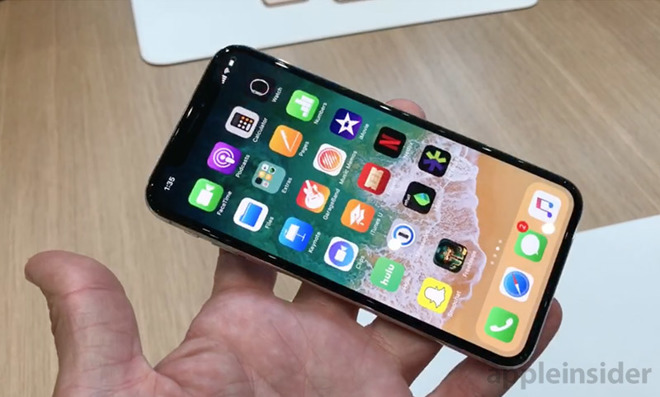 After Apple confirmed iPhone X to be the top-selling iPhone in both the first and second quarters of 2018, fresh data from Mixpanel suggests the premium-priced handset also acted as a halo device to prop up sales of iPhone 8 Plus.
A key takeaway from Mixpanel's iPhone and iOS data, collected over the trailing four years, is iPhone X's performance. Despite carrying a four-digit price tag, the flagship handset was able to capture a sizable chunk of the overall iPhone market, reaching a high of 12 percent in August.
This year also marks the first time that a Plus-sized iPhone outsold its smaller counterpart. The iPhone 8 Plus was able to capture 9.37 percent of the iPhone market at its peak compared to the iPhone 8, which maxed out at 7.89-percent. That could be partially attributed to the iPhone X stealing market share from each device, but some looking for a more affordable handset also seem to have been swayed by the iPhone SE.
Mixpanel guesses iPhone X's thousand-dollar price tag is making it easier for buyers to justify the cost of iPhone 8 Plus.
While not as astounding as the more than 33 percent share grabbed by iPhone 6 in 2015, the data suggests Apple's decision to trend towards higher pricing is proving fruitful for the device maker.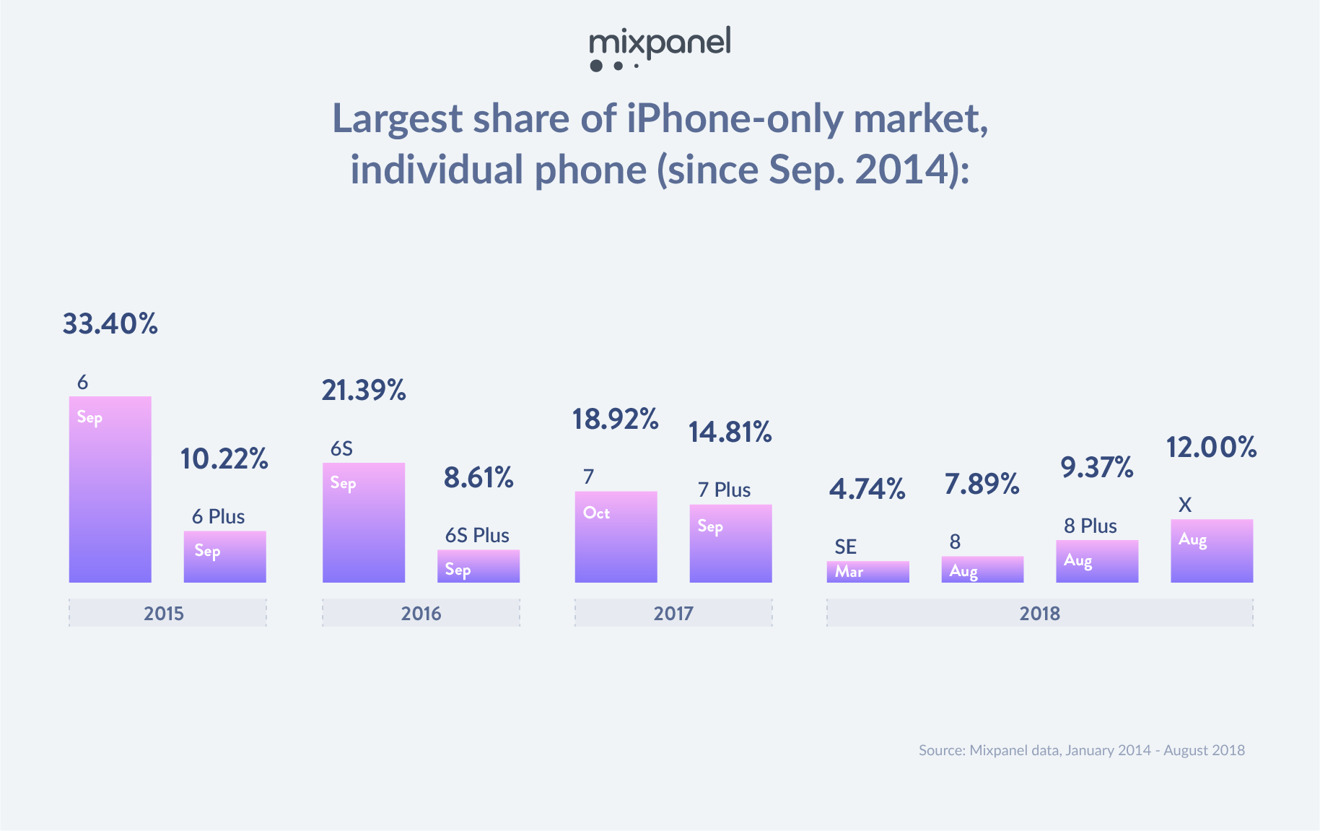 Comparatively, the most popular iPhone still in use is the iPhone 7 which claims ownership of 17.34 percent of the market.
Also of note is that older devices are still popular with users, with the iPhone 6 and iPhone 6s taking 10.57 percent and 13.01 percent of the market, respectively. That could be a good sign for Apple as these users look to upgrade as their devices age, but also shows the longevity of Apple's devices.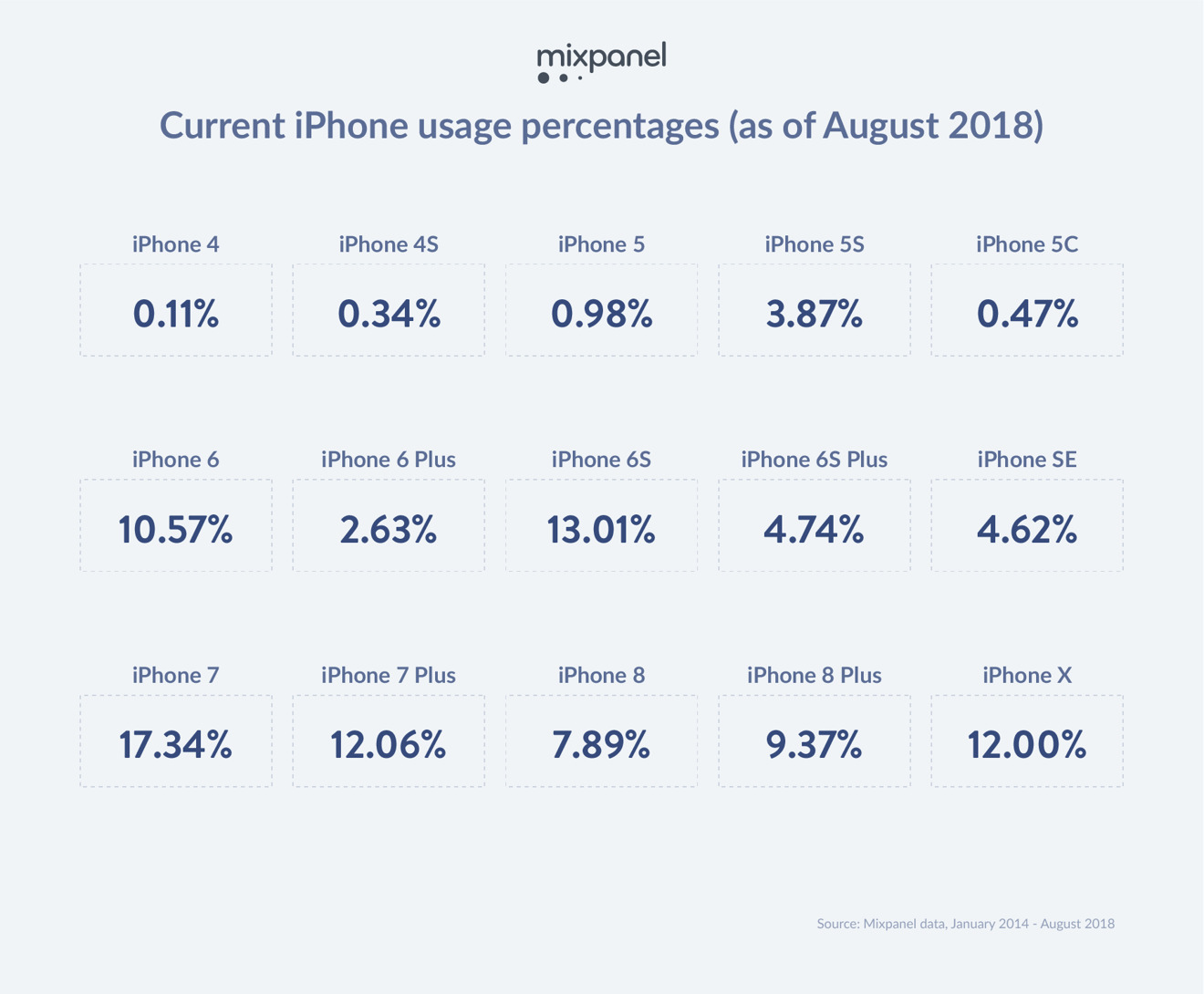 Looking at operating systems, Mixpanel claims Apple took 61.75 percent of the U.S. smartphone market in August, with Android picking up the remainder. Those numbers are at odds with nearly all other market research, which puts Google's OS on top in terms of overall users.
In line with consensus, however, Mixpanel finds Apple leading in operating system adoption, with 93.25 percent of users running a version of iOS 11 — the latest publicly available version of iOS. Android lags behind with only 27.09 percent on Android 8 or newer.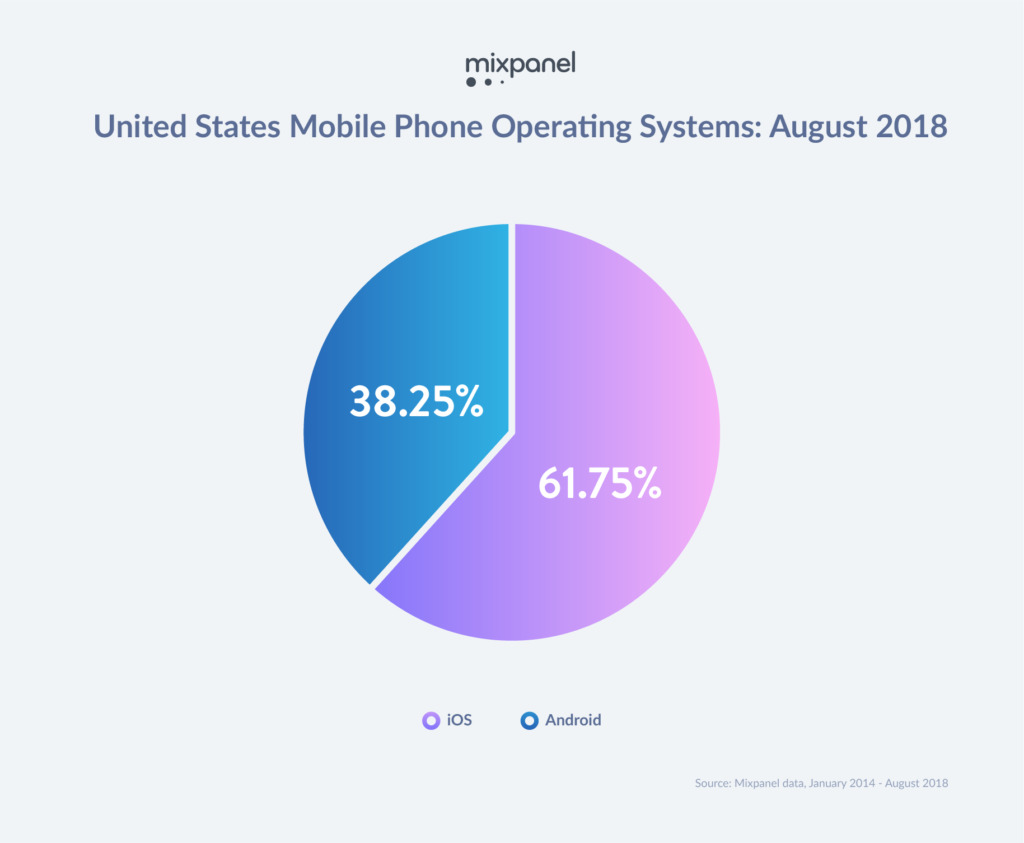 Apple is expected to launch three new handsets this year. Along with a refreshed iPhone X, a larger OLED model is anticipated to debut. Anchoring the lineup is a 6.1-inch LCD version rumored to be priced as a mid-tier offering.