Apple Store sitemap leak confirms 'iPhone XS,' 'iPhone XS Max,' & 'iPhone Xr' names for 2018 models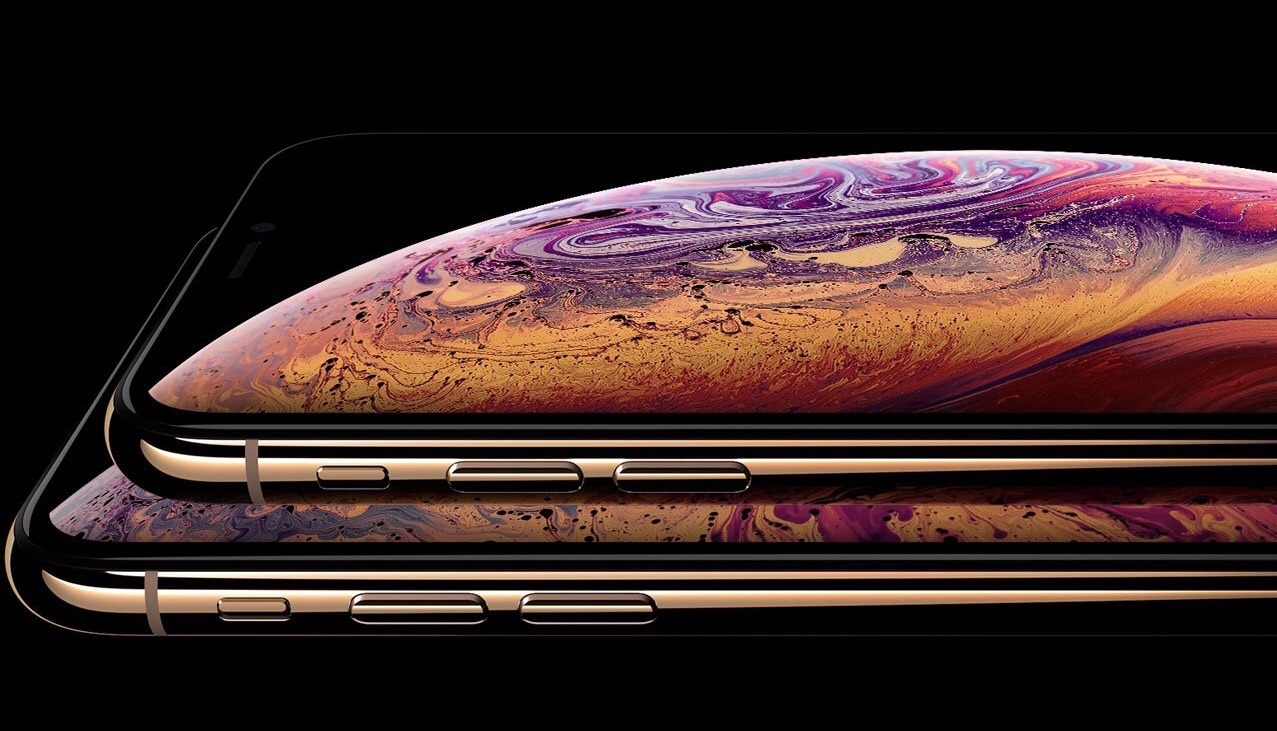 Apple appears to have confirmed the names of some of its incoming iPhone models for 2018 just ahead of its "Gather Round" launch event, after the product sitemap file for the online Apple Store was updated to include accessories for the "iPhone XS," "iPhone XS Max," and "iPhone Xr" suspected to be for the 6.1-inch LCD model.
The product sitemap file, which lists all of the major pages on a website that makes it easier for search engines to crawl it, includes a large number of listings for products in Apple's online storefront. According to All Things How, the sitemap included listings for accessories for Apple's upcoming products, with the page URLs explicitly naming the new devices.
The screenshot provided by the report indicates there to be 70 pages using the term "iPhone XS" in the sitemap. Many of the links also include the term "Max," indicating the accessory is intended for the larger model expected later today.
The sitemap also includes references to the "iPhone XR," which could be the lower-cost LCD model that has previously been called the "iPhone XC" and "iPhone 9" in rumors. Also seemingly confirming earlier reports that Apple is planning to ship the model in a variety of different colors, the sitemap also advises the "XR" model will be available in black, blue, coral, red, white, and yellow options.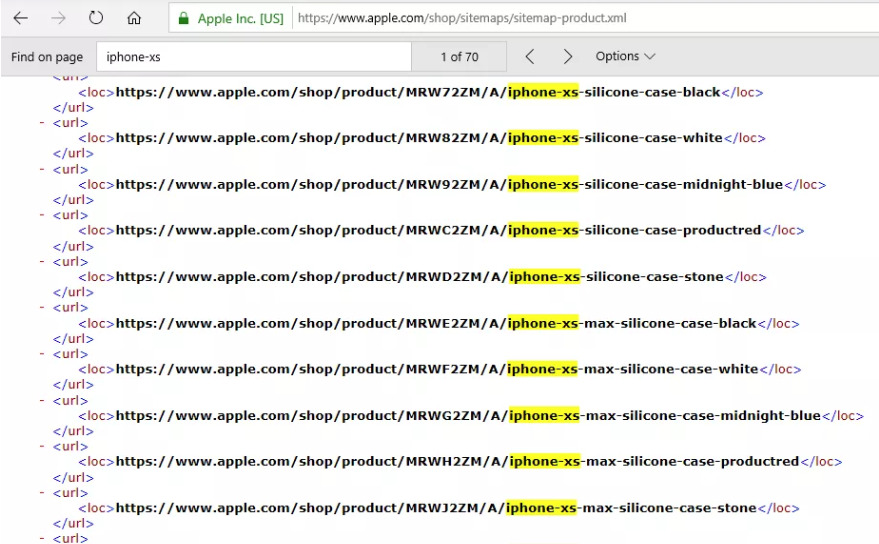 The XML file details protective cases in an assortment of colors and materials.
According to the report, none of the links were active at the time of discovery. As Apple has since brought the online store down in preparation for the iPhone launches, it is difficult to verify if the report is genuine, but recent rumors have suggested the same "iPhone XS" and "iPhone XS Max" naming scheme.
Apple will be holding its "Gather Round" reveal event later today, with the headline products expected to include an updated 5.8-inch OLED "iPhone XS," a 6.5-inch "XS Max" model, and a value 6.1-inch LCD-based "iPhone XR."