Nearly all mention of AirPower wiped from Apple's website, suggests further delays or abandoned product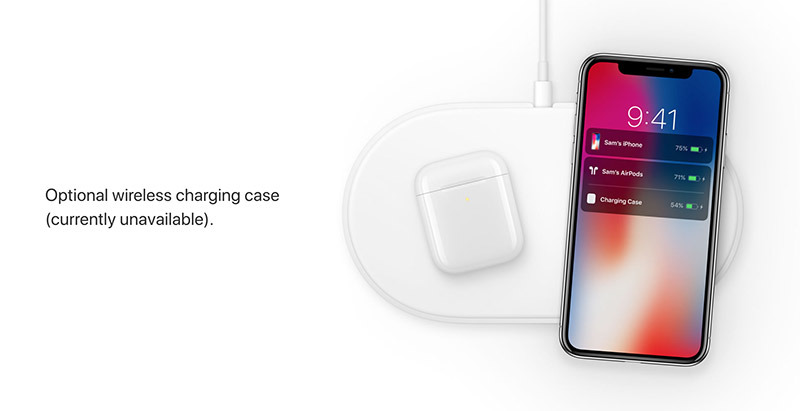 AirPower, Apple's advanced wireless charging mat that was teased at last year's iPhone event, was noticeably absent from Wednesday's "Gather Round" announcements, and mention of the device has been scrubbed from the company's website.
Unveiled exactly one year ago alongside iPhone X and iPhone 8, Apple's first handsets capable of charging wirelessly, AirPower promised to be an all-in-one power delivery solution for the company's portable device lineup.
As Apple said in 2017, AirPower can juice up three devices simultaneously. Using proprietary inductive charging technology, the ovaloid mat is able to charge iPhone, Apple Watch and a wireless AirPods case (also a no-show at today's event) at the same time. During an onstage presentation, SVP of Worldwide Marketing Phil Schiller said the device has the potential to change the wireless charging paradigm.
It appears that paradigm is giving Apple a bit of trouble.
Following the "Gather Round" event, Apple removed nearly every mention of AirPower from its website, including glory shots that teased the device for a year. The device makes a single appearance on a page dedicated to AirPods, where it is shown powering up the aforementioned unreleased AirPods wireless charging case and an iPhone X.
At its unveiling, Apple said AirPower would hit store shelves in 2018. Subsequent rumors pointed to a March launch date, but that timeline came and went. A report in June claimed Apple intended to begin sales in June, but ran into problems with overheating, forcing a delay to September.
Apple still has a couple weeks to make the rumored deadline, but the company's decision to strip product images and text regarding the product from its website does not bode well for the hotly anticipated accessory.
According to ZDNet, sources familiar with the matter said AirPower was too ambitious a project, even for Apple.