Apple pledges $1M to Red Cross as Hurricane Florence makes landfall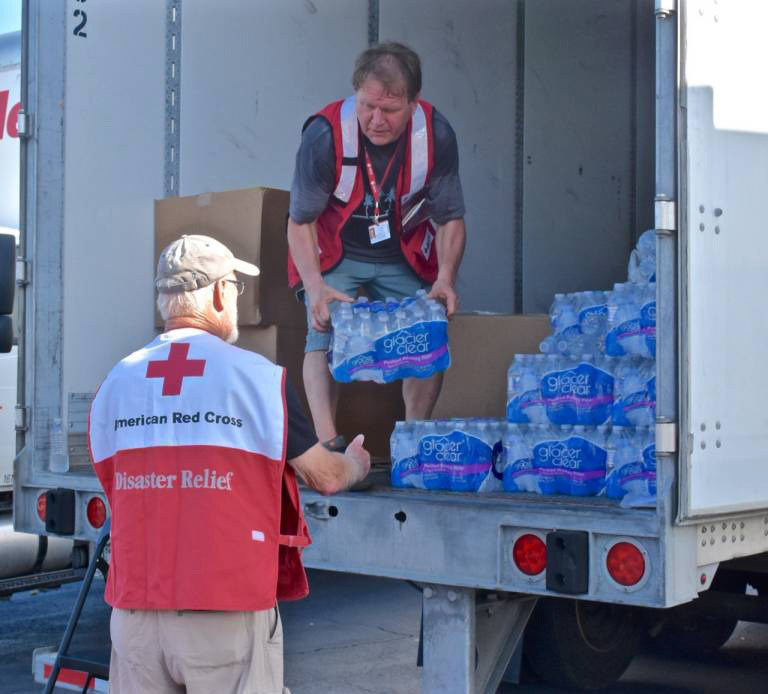 Apple will be donating $1 million to the American Red Cross to cope with the aftermath of Hurricane Florence, which is still pounding the U.S. east coast.
"The Carolinas are in our hearts," CEO Tim Cook said on Twitter in announcing the donation. "To our employees there, first responders and everyone in Hurricane Florence's path, please stay safe."
The storm hit the coast in earnest around 7:15 Eastern time on Friday after having sat off the coast for an extended period of time. Initially rated a Category 4, it has since degraded to Category 1, but it's expected to assault the Carolinas with rain and surge for at least another 24 hours, and has already forced over 26,000 people into shelters. Many homes are underwater, and winds may be reaching up to 85 miles per hour or more.
The American Red Cross is Apple's most common charity of choice outside of (Red). In August, for instance, it opened up iTunes donations to the organization for California's wildfires. In fact the company has done the same for past hurricanes, such as last year's Harvey.
It has sometimes drawn criticism for favoring the Red Cross, and also for donating relatively small amounts to charity relative to its revenue. The company generates billions in profits every quarter, yet in 2017 it said that the year's sales of (Product)Red goods — including special editions of the iPhone 7 and 7 Plus — had only contributed somewhere over $30 million to the Global Fund to fight AIDS, tuberculosis, and malaria.