iPhone XS, XS Max, XR Battery sizes, RAM revealed by Chinese regulator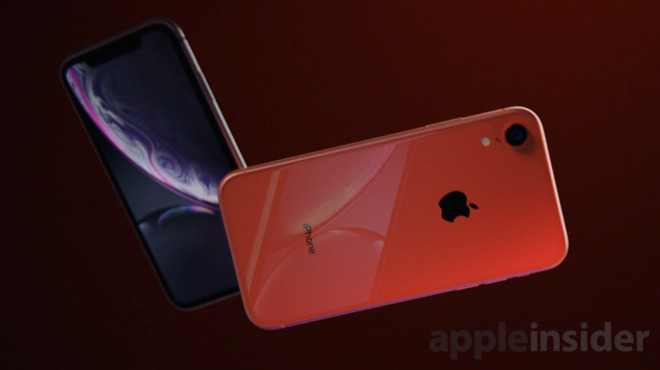 Regulatory filings in China have revealed a number of interesting details about Apple's newest iPhones, including that the iPhone XS and XS Max both use 4GB of memory, and while the iPhone XS Max and XR have larger batteries than the iPhone X, the iPhone XS uses a smaller capacity power source.
Filings with China's Ministry of Industry and Information Technology (TENAA) found by MyDrivers reveal the iPhone XS has a 2,658 mAh battery, smaller than the 2716mAh battery used by its predecessor, the iPhone X. The slight reduction in capacity is unusual, considering the iPhone XS and iPhone X are the same size.
Despite the reduction, the iPhone XS is claimed to offer a longer battery life, with Apple claiming the device capable of 30 more minutes of usage time than the iPhone X.
The larger iPhone XS Max has a bigger battery to match its size, with a capacity of 3,174mAh. While it has to contend with powering a larger display, it also provides even more usage time when put alongside the iPhone X, with an extra hour and a half according to Apple.
The iPhone XR, believed to have the best claimed battery life at 1.5 hours longer than the iPhone 8 Plus, manages to do so with a smaller battery than the iPhone XS Max. According to the filing, the iPhone XR has a battery capacity of 2,942mAh, between the iPhone XS and iPhone XS Max.
The most likely explanation for the long battery life claims is the iPhone XR's use of an LCD display, instead of the OLED version used in the XS models. The smaller screen size of 6.1 inches compared to the 6.5-inch XS Max also helps reduce power usage.
A second item identified in the filings is that both the iPhone XS and iPhone XS Max use 4 gigabytes of memory each. The iPhone XR is noted as being equipped with 3GB of RAM.
The iPhone XS and XS Max RAM was previously rumored in alleged benchmarks of the 2018 iPhone range, including one Geekbench score shortly after Apple's September event, as well as a supposed benchmark in July.
The RAM values for the XS models are up compared to previous iPhone releases. Last year's iPhone X and iPhone 8 Plus each housed 3 gigabytes of memory, while the iPhone 8 had 2 gigabytes.