Google unveils Pixel 3 phone, Pixel Slate tablet & Google Home Hub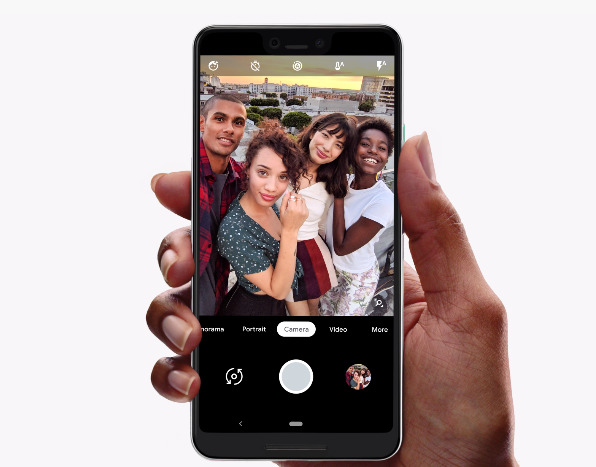 Firing its latest salvos at Apple, Amazon, and Microsoft, Google on Tuesday announced several new devices, led by its Pixel 3 and 3 XL Android smartphones.
The phones have 5.5- and 6.3-inch edge-to-edge displays, with Qualcomm Snapdragon 845 processors, 4 gigabytes of RAM, Bluetooth 5.0, and front-facing stereo speakers. The devices continue to use single-lens, 12.2-megapixel rear-facing cameras, but there are two lenses on the front, the second offering an ultra-wide field of view.
Google has also upgraded the Pixel line with wireless charging up to 10 watts, and is selling an optional Pixel Stand to match. The latter triggers a custom interface during docking — for instance making it act like a Smart Display/Google Home, and gradually adjusting lighting for wake-up alarms.
The phones run Android 9 Pie, but have a unique feature enabling Google Assistant to screen telemarketing calls with options to block or reply.
The Pixel 3 and 3 XL, shipping Oct. 18, start at $799 and $899 for 64-gigabyte models. Upgrading to 128 gigabytes costs an extra $100. Verizon is the only third-party carrier offering the phone directly (and running a buy one, get one deal already), but Google is selling the phone unlocked, including through its Project Fi wireless service.
Another product revealed today was the Home Hub, Google's first self-made product based on its Smart Display platform. The product is similar to the JBL Link View or Lenovo Smart Display, but deliberately omits a camera, avoiding some privacy concerns.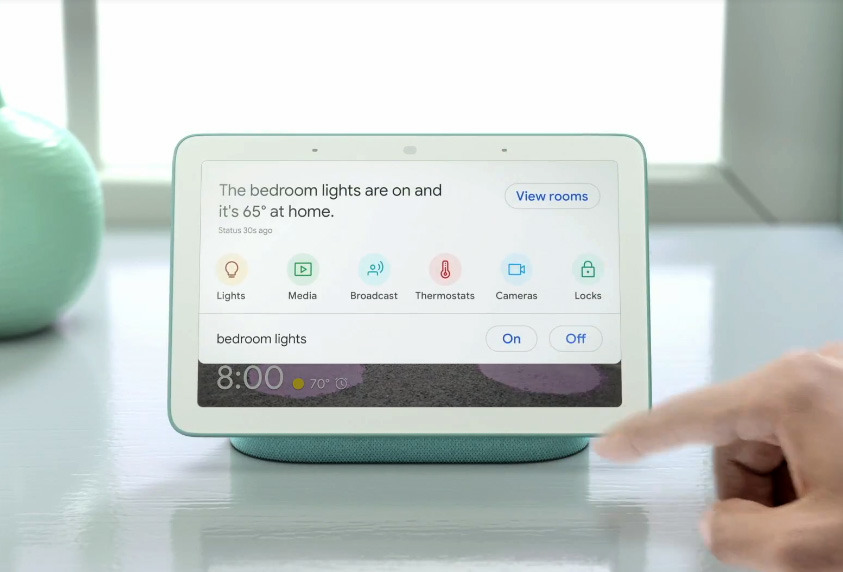 One new feature is Home View, a swipe-down dashboard for quicker control of smarthome accessories. Another is Live Albums, an option for Google Photos wallpaper which can automatically add images with specific people in them. Machine learning is used to discard blurry photos or images of objects like receipts.
The Home Hub has a 7-inch LCD and Bluetooth 5.0, and is being sold in aqua, pink, white, and charcoal colors. It ships Oct. 22 for $149.
Finally the company previewed the Pixel Slate, a Chrome OS tablet with an optional stylus and keyboard cover, similar to Microsoft's Surface line. It has stereo speakers, 8-megapixel cameras, and a 12.3-inch display. While the base $599 configuration uses an Intel Celeron processor, the $1,599 top-end system has a Core i7 chip, 16 gigabytes of RAM, and 256 gigabytes of storage.